Welcome to the inaugural Game Recap here on Bobby to Bergy!
I'm afraid we used up all of our excitement on that first line alone. It's too bad because some of us were excited to see a certain Preds defenseman, with that excitement quickly fading as both teams appeared to be trying their best snake charmer routine to mesmerize the spectators into not caring at all about the game.
First Period:
The Bruins started strong in the first two minutes with much time in the attack zone. However, just after two minutes, the momentum shifted. Whenever I see a Shea Weber slapshot, I pray for anyone in the vicinity, especially the goalies. Tuukka Rask made the save, taking the shot off a shoulder. No injury, no goal, everything is good right? Well, yes and no. The Bruins couldn't clear the puck from their zone, resulting in a Craig Smith snap shot at 2:51.
Craig Smith goal pic.twitter.com/3lv4IiHy56

— Stephanie (@myregularface) February 19, 2016
It wouldn't get much better. Torey Krug took a shot on goal that sailed across the goal mouth in between Pekka Rinne and the line. Kevan Miller looked like he was going to pass the puck in front of the Bruins goal at a bad time. In fact Dennis Seidenberg and Kevan Miller were on the ice far too much in the first period. The second, and final goal of the game, was a wrister scored by Filip Forsberg at 14:37.
The Bruins closed out the first on the Power Play. How would that turn out?
Second Period
With games like this, I like to imagine that the teams discussed prior to the match what they expected to do and how they wanted to play. You can insert the player/ personnel of your choice in this conversation:
Preds: So, welcome Bruins players. How are things? Are you enjoying the Music City?
Bruins: Yeah, it's great. I love spending my per diem on barbeque, cowboy boots, and hats.
Preds: Great, I am so happy to hear that. So, how do you want to handle this whole game thing we have going tonight?
Bruins: You know, it's been a long roadtrip for us, and well, we were kinda hoping to keep the energy level real low for a couple of periods, you know?
Preds: I hear ya. So, you don't mind if we score a couple on you early, right? I mean, when you're ready, we'll totally let you in the game to make it competitive.
Bruins: Thanks, that is just so nice of you.
The problem is, that didn't happen. Or the Predators are dirty liars.
Nothing happened of note in this period aside from penalties, successful Penalty Kills for the Bruins because Jimmy Hayes decided that he needed to get involved in slashing and hooking. By the way, Jimmy, this is the only acceptable form of slashing: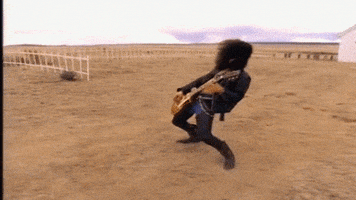 And this is an acceptable form of hooking: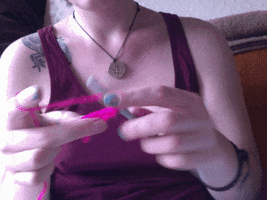 Note that neither of these result in time in the penalty box.
Third Period
Honestly, I stopped taking notes at this point. Nothing notable happened other than Tuukka being pulled during a Power Play so that it would be 6-on-4 with 3 plus minutes to go. Needless to say, no goals were scored. The Predators were able to control the space around their goal and block many shots, much to the dismay of the Bruins and their fans.
All-in-all, a lackluster effort by the Bruins. I can only imagine what Saturdays game against the Stars will be like.