First Period
Game started out a little more aggressively with a big hit by Jack Johnson on Pastrnak just over a minute into the game. Just a minute more and Morrow gives up a horrible turn over into the high slot and the good feelings from the road trip were starting to fade. An eventful first five minutes in the game as Connolly gets his own scoring chance on a two on one that Korpisalo has to make a good save on. Bruins get the first power play of the game and it's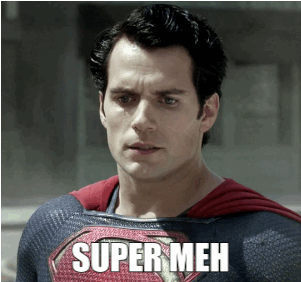 Nearly right after the PP expires Kevan Miller takes an interference penalty while clearing out the crease. Texas high school football QB Jackets winger Boone Jenner scores on the PP to make it 1-0.
Jenner PPG pic.twitter.com/IBngWtngBL

— Stephanie (@myregularface) February 23, 2016
Bruins respond 15 seconds later as Krug Eriksson scores his 22nd of the year.
Krug goal pic.twitter.com/yViUVlS9ux

— Stephanie (@myregularface) February 23, 2016

Tortorella challenges the call on the ice and it stands. Tie game.
Overall a more energetic period as far as Bruins / Jackets goes. Strong period from Pastrnak & Connolly.
Second Period
Jenner starts off the period 21 seconds in scoring his 2nd of the night.
Jenner again pic.twitter.com/soxdL8Mnml

— Stephanie (@myregularface) February 23, 2016

Bruins respond 2 minutes 36 seconds later with Matt Beleskey's 10th of the season. A beautiful redirect
Belesksey goal pic.twitter.com/qXOF1yVY4Q

— Stephanie (@myregularface) February 23, 2016

Krejci heads off to the box 4:41 into the 2nd period for hooking, and not the fun kind GH taught us in her game recap. (Unless that's what you're into. We don't judge)
Boone Jenner rings iron & Bruins fans twitch from the sound of PING, but alas


Halfway through the period Karlsson swivels a shot on goal for his 8th of the season and the Blue Jackets to take a 3-2 lead.
Jenner goal. No, wait…someone else scored. Karlsson pic.twitter.com/w2k0rDBPBk

— Stephanie (@myregularface) February 23, 2016

Noted goon and penalty taker extraordinaire Pat Cleary takes a two minute minor for hooking (he can hook me for 2 minutes if ya know what i mean wink wink nudge nudge) which leads to a Hartnell tip in 11 seconds in to the power play
4-2 CBJ pic.twitter.com/5DgEZH9isI

— Stephanie (@myregularface) February 23, 2016
The 2nd period ends with the Bruins down 4-2. Not nearly enough work done by the B's in that period to win puck battles and box out the Jackets in the crease.
Third Period
The third period starts off with a bang, a big scoring chance by CBJ and another rebound from Gustavsson into the slot had me ask my wife, "Can Gus NOT put pucks into the slot or does he want me to have a heart attack?" Matt Beleskey scores his second of the night 2:52 in off a Kevan Miller shot to make it 4-3. Two points in two games for Miller and

Matt Beleskey's second of the night. From KEVAN MILLER! pic.twitter.com/kUpOpzIkIP

— Pete Blackburn (@PeteBlackburn) February 23, 2016

Newly noted goon David Pastrnak got some gloved fisticuffs going with Jack Johnson. Jack Edwards with the quick math saying Pasta's giving up 49 pounds on the defender. Gotta hand it to the 19 year old for not backing down. Kevan Miller, inspired by Pastrnak's aggression decides not to be out done and dukes it out for real with Matt Calvert. at 4:59 in the period. Boston uses their coaches challenge on Brandon Saad's 22nd goal of the season and loses, giving Columbus a 5-3 lead.
Saad goal pic.twitter.com/QVgd3AwMVw

— Stephanie (@myregularface) February 23, 2016

Bruins super pest Brad Marchand after playing the puck above the shoulders was ejected after shooting the puck towards the boards after the whistle / chirping the refs? Not sure what happened there at all but Brad, not a happy camper at all. Claude channeling some inner Patrick Roy pulls Gustavsson with 3:03 remaining in the period to the reward of Loui Eriksson's 2nd goal of the game on a twisted wrister
Another Loui Eriksson goal for the trade suitors pic.twitter.com/OIMVVJInmo

— Pete Blackburn (@PeteBlackburn) February 23, 2016

The good feelings are erased by Dalton Prout who scores an ENG from behind the Columbus goal line at the 17:45 mark and that's all the scoring for tonight.
The Boston Bruins drop to 12-15-3 at home with the loss. Glad to see they played all the way to the final horn & didn't quit on the game. A solid game by Pastrnak, Connolly, Beleskey & Eriksson from the forwards, and Morrow had a solid offensive game tonight as far as the defense goes. Hard to say anyone played well defensively after giving up 6 goals. Up next for Boston is a WEDNESDAY RIVALRY NIGHT on NBCSN ::fart:: matchup with the recently "got their crap together" Pittsburgh Penguins at 7:30EST.