For the first time since 2006, the Bruins decided to have a father-son road trip. Even the crunchiest curmudgeon who doesn't care about off-ice stuff (that would be me) couldn't deny that it was adorable. Luckily, all the parents and grandparents present were able to see a Bruins win (because it was a road game, obviously).

Carolina was on the back end of a back-to-back, with McClement, Nestrasil, and Justin Faulk sitting out due to various injuries. The Bruins scratched hot dog Max Talbot, everyone's other favorite last overall pick Zach Trotman, and bruising-yet-occasionally-scoring Tyler Randell.
Alternate captain and perfect human being Patrice Bergeron was playing in his 800th game. I remember watching his first – I feel so ancient.
Bergy on playing in his 800th: "surreal…it's something special, I definitely try to appreciate and enjoy it every time I step on the ice"

— Boston Bruins (@NHLBruins) February 27, 2016
The start was pretty ho-hum, but His Excellency Saint Patrice Bergeron opened up the scoring at 10:26, after Cam Ward made a questionable pass from behind the net to Canes blueliner Jaccob Slavin, who tried flicking the puck up the boards but instead bounced it off of Brett Connolly, turning it over. Bergy pounced and chipped the puck over Ward, who had just dropped to his knees, for the goal.
Bergy politely teaches Cam Ward about bad passing:
Patrice Bergeron strikes first for #NHLBruins in his 800th NHL game. WATCH:https://t.co/qNwHRAd9eg

— Boston Bruins (@NHLBruins) February 27, 2016
So dreamy. Bergy and Mary Poppins have a lot in common.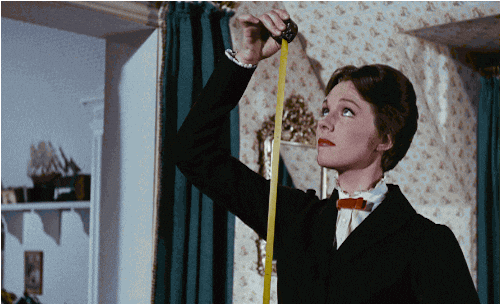 Grand-père Bergeron is very proud of his little buddy:
Bergeron's grandfather celebrates the goal pic.twitter.com/wcajLJ8K0b

— Bruins Diehards (@BruinsDiehards) February 27, 2016
Only two minutes later, formerly-maligned free agent signing Matt "Popeye" Beleskey scored a gorgeous goal on a fantastic individual effort. Skating up the left wing, he made a self-pass around Michal Jordan (not that Carolina Jordan), and beat Ward, glove side, far post. It was a beauty.
Matt Beleskey scores the eventual game-winner. WATCH:https://t.co/2AgfvEgzUU

— Boston Bruins (@NHLBruins) February 27, 2016
That's five goals in four games for The Forward Nobody Wanted To Sign Who Actually Does Everything Right™. I could watch this guy play all day – he busts his ass out there. Hard work, every day.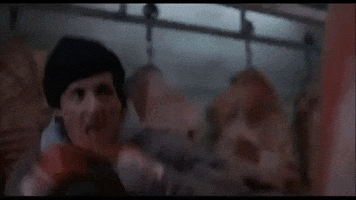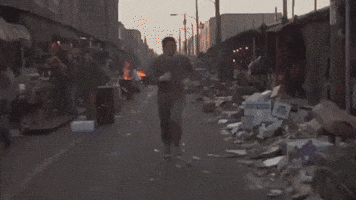 …but I digress. Jimmy "Causeway" Hayes, on his friend Popeye:
Hayes on Beleskey: "Like I told him, goals will come in bunches like bananas & he's starting to do it-just has to continue to go to the net"

— Boston Bruins (@NHLBruins) February 27, 2016
The second period was back and forth – some good chances both ways, but luckily the Flying Finnish King was good enough to overcome the Failing Flailing Defense. The Bruins got a lot of offensive zone time, but couldn't make anything happen. Canes outshot them 10-6.
Early in the third, the Whalercanes cut the Bruins' lead in half after David Pastrnak landed in the box, assessed with a minor for holding. Rookie stud defenseman (and BC Eagle alum, ugh) Noah Hanifin scored with a wide shot from the blueline that bounced back toward the post, hit Kevan Miller, and beat Rask. It was a fluky one for sure.
[HIGHLIGHT] Here's another look at @NHanifin's PPG to get the #Canes on the board. #BOSvsCAR #Redvolution https://t.co/YDd1GWplR6

— Carolina Hurricanes (@NHLCanes) February 27, 2016
About three minutes later, Beleskey again upped the ante, with a one timer wrist shot coming from a smooth Ryan Spooner pass from the crease (Spooner forced a turnover behind the net).
Beleskey's second goal of the night, and his fourth in five games pic.twitter.com/8Ap38fbNYv

— Bruins Diehards (@BruinsDiehards) February 27, 2016
There was some back and forth play, and Zac Rinaldo landed in the box for interference on Brett Pesce. The Hurricanes obviously got extended zone time, but Rask stood tall, making a couple consecutive great saves on former Bruin Kris Versteeg. With 2.5 minutes remaining, Carolina pulled Ward for the extra skater. Viktor "Yes, I'm Tuukka's cousin, remember?" Rask used trickery to get up close to get a wrister off from the slot. He couldn't pull the wool over Tuukka's eyes, though, and the save was made.
Tuukka Rask pulls out back-to-back stops on Versteeg to keep #NHLBruins up 3-1. WATCH:https://t.co/HIktHIAqdG

— Boston Bruins (@NHLBruins) February 27, 2016
Very good shot by Rask. But Rask with the better save

— Carolina Hurricanes (@nhlcanesfans) February 27, 2016

impostor "cousin" Viktor Rask
With 14 seconds remaining, Brad Marchand jumped on a loose puck, and flung it into the empty net for the Bruins' fourth goal. It was obvious he felt bad for depriving Beleskey of a hat trick, but then adorable fatherly happiness ensued, and we all forgot how cruel and heartless the Little Ball of Hate can be. Bruins win, 4-1. Woo!
Brad Marchand seals the 4-1 win for #NHLBruins, and his father gets a round of high fives. WATCH:https://t.co/wUAAIVBr7J

— Boston Bruins (@NHLBruins) February 27, 2016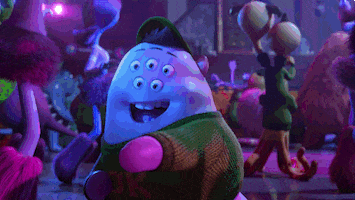 Some thoughts, from some people:
Great crowd at Canes game. Too bad 70% of them are Bruins fans pic.twitter.com/L72VhEgYZU

— Brad McGinnis (@sugarloaf1090) February 27, 2016
🎶 it's the remix to ignition/boston bruins edition/could have barzal or connor/sweeney took zach senyshyn 🎶

— Pierre LeBron (@Whoabot) February 27, 2016
@astronicht if any hockey team has developed the obscene gesture into a sort of witchcraft, it would be the bruins

— jeannie (@astronicht) February 27, 2016
Worst night I've spent @PNCArena watching @NHLCanes. Not because of the team, but all the Bruins fans. So out numbered it was sickening.

— Helen Heinlein (@HelenCaniac) February 27, 2016