Sis hates cake and the Bruins hate winning.
Period 1:
Bruins took a 1-0 lead thanks Kevan Miller's fifth goal of the season with a nice little pass from Kempai Kemmppain Joonas:
Kevan Miller goal pic.twitter.com/kvHWhlL2ba

— Stephanie (@myregularface) February 28, 2016
Alex Killorn tied it up with a power play goal after an illegal hit to the head on Paquette from Rinaldo. Don't do that again.
Then Adam McQuaid slipped on a banana peal which led to a 2-0 breakaway and a Callahan goal:
Callahan goal pic.twitter.com/vi6AVCzCFq

— Stephanie (@myregularface) February 29, 2016
Period Turd Rating (out of 5):

Period 1B:
Bruins started the period on the power play but were unable to take advantage. They got their third power play when Killorn went to the box to feel shame for holding Kevan. Bruins had a good chance but Hayes could not settle puck and get it in net.
Stamkos put the Lightning up 3-1 with a power play goal after noted goon Patrice Bergeon went to the box for goal tender interference.
The penalty parade continued with Chara joining Bergeron because embellishment that wasn't actually embellishment and Palat going off for hooking.
Stamkos was awarded a penalty shot and beat Rask because he's Stamkos and you knew that was going to happen.
Claude summing up how I've felt about this period:

Period 1B Turd Rating:

Period 1C: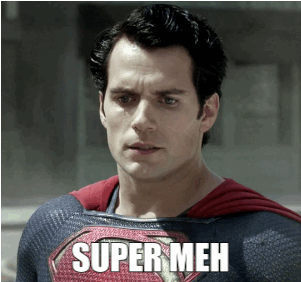 Period 1C Turd Rating

Game Thread Gif Usage Rating:

Overall Game Turd Rating:

Most importantly, stick taps and all the best to Tyler Johnson.