Guess who's coming to town? The team to hate from a city whose hotdogs and pizza are morally reprehensible, the Chicago Blackhawks, will be visiting the Garden tonight. Puck drops at 7.
SOME FACTS:
The Blackhawks are coming off a 5-2 win at Detroit. Russian rookie sensation Artemi Panarin scored two goals last night for 24 on the season.
Everybody hates them, except Hawks fans, but they not know what they do.
Speaking of morally reprehensible, Patrick Kane is leading the team with 37 goals and 88 points. That's the only remark I'll make about his morals, or lack thereof, because hockey blog.
The Bruins' leading scorer is, of course, the ever-so-perfect and certainly not morally reprehensible Saint Patrice Bergeron, with 54 points. Our leading goal scorer is his linemate and Valentine, Brad Marchand, with 32.
I never pegged Marchand to be a "first draft of a greeting card" kind of guy. Maybe it's just a teammate thing – I bet he buys Ninja Turtles valentines for his wife.
Chicago has made several recent acquisitions (Ladd, Ehrhoff, et al), all for pennies on the dollar, of course, and are expected to somehow be improved from what they were earlier in the season, which could also have been described as "unfairly good".
The Bruins added defenseman John-Michael Liles and wing Lee Stempniak, and also called up Noel Acciari from Providence. It could be said that we made much less of a splash at the deadline than the Blackhawks did.
Anyway, the Blackhawks are 5-4-1 in their last 10 games. The Bruins are 6-3-1, which is slightly better. I'll take what I can get, okay?
I'm writing this prior to the morning skate, so let's assume Crawford and Rask are starting.
CRAWFORD: 34-16-3; 7 shutouts .928 SV% 2 PIM
RASK: 25-18-5; 4 shutouts .918 SV% 1 Assist
Surprisingly, Rask is leading the scoring race between the two, and is the better behaved goalie. What a good boy.
Bruins lines will likely be something like they were Tuesday against Calgary:
Corrects 3rd and 4th lines for Bruins. pic.twitter.com/iAlPK6HGlh

— Jack Edwards (@RealJackEdwards) March 1, 2016
Here's all the info we have from today's optional skate:
Forwards on the ice for the optional skate: Stempniak, Spooner, Hayes, Ferraro, Acciari, Randell, Connolly, Pastrnak

— Boston Bruins (@NHLBruins) March 3, 2016
Defensemen on the ice for optional skate: Chara, Trotman, Miller, McQuaid, Morrow, Liles, Seidenberg. Goalie on the ice: Gustavsson

— Boston Bruins (@NHLBruins) March 3, 2016

I realize the skate is optional, but I might cry if Goose is between the pipes tonight, as we could have planned a little better if that is, in fact, the case.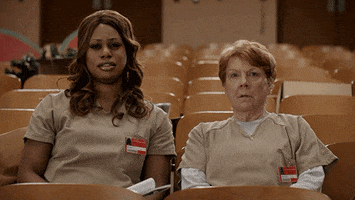 No update so far on Hawks' lines, but here's what they rolled out last night at Detroit:
So, #Blackhawks lines as follows:

Ladd-Toews-Shaw

Panarin-Anisimov-Kane

Desjardins-Teravainen-Fleischmann

Mashinter-Rasmussen-Panik

— Brian Hedger (@BrianHedger) March 3, 2016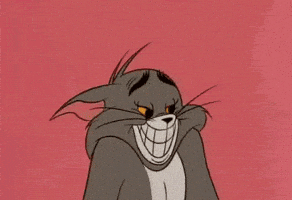 SOME TWEETS ABOUT PEOPLE AND THINGS:
Excuses, excuses…
#Bruins upset #Blackhawks-too bad Hawks playing back to back -taking away from likely quality of game –#mnwild need a win badly vs #leafs

— Larry (@forestswede) March 3, 2016
I don't know that he was calling us out, but whatever. I think we should have booed harder, and should continue to boo hard. Dougie Hamilton is a weenie.
Dougie Hamilton Calls Out Bruins Fans https://t.co/xCVs5aFQOr

— daniel søren tangen (@tangen85) March 3, 2016
Bitches be trippin'.
The Chicago Blackhawks are right back at it tonight versus the Boston Bruins!!
I guarantee that we'll be obtaining our 3rd Consecutive WIN!

— Ally Kasper (@TheNHLQueen94) March 3, 2016
What?
Blackhawks the gokden state of hockey n dey young thsts the good part

— KING TUT JR (@haroldpdagreat) March 3, 2016
Powdered Toast Panarin? Panarin Toast Man?
Panarin scores! And then Kane! 3-0 just like that. #RivalryNight pic.twitter.com/t4DTRkAIJf

— NHL on NBC (@NHLonNBCSports) March 3, 2016
Yeow.
Goalie good. Panarin better.https://t.co/SRF8m8qYhn

— NHL (@NHL) March 3, 2016
It's a reach, but sure.
Why does Artemi Panarin not have an awkward Panera Bread commercial where he just says everything in Russian and looks confused?

— Khristian Reynolds (@KhristianR16) February 22, 2016
Cocky much?
@bigjimmurray how bad will the Bruins lose tonight do I put my federal taxes on the Blackhawks puckline? Easy money ?

— Matt skalski (@goodoleskal) March 3, 2016
Good to hear. Keep it up, boys!
Julien, on defensive effort last game: "Definitely a good thing for our hockey club, because we'll need that tonight and probably even more"

— Boston Bruins (@NHLBruins) March 3, 2016
We all need more Brad Marchand in our lives.
Marchy pens Valentine's Day cards to his teammates in this director's cut of #BehindTheB:https://t.co/DDonscber7

— Boston Bruins (@NHLBruins) March 3, 2016

That's all, folks.