Hey, the Chicago Blackhawks were in town again. Of course, many of us have very bad feelings toward the 'Hawks stemming from that heartbreaking 2013 Stanley Cup Final, or that Chicago wants to permanently win the Cup by making spectacular personnel moves every trade deadline. So, when the Blackhawks come in to town and lose, it's a Very Good Thing™. Perhaps, they just needed to have some home cooking. Sorry, Charlie, we don't do weird things to our hot dogs here.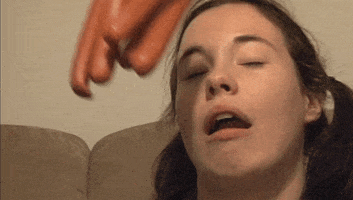 1.DRITTEL
Patrice Bergeron, the Saint of Perfection, didn't let getting tripped up, falling, and crashing into the boards stop him from scoring a goal within ONE-FREAKING-EIGHTEEN of the games inception. Just a beautiful, perfect wrist shot blocker side on Darling.
Patrice Bergeron, never out of the play pic.twitter.com/jvefZsQHgM

— Pete Blackburn (@PeteBlackburn) March 4, 2016
At some point, Jack says that Chara eliminates Shaw. If only.
Exciting things happen! The Bruins have another gorgeous opportunity on that newly formed Marchand-Bergeron-Stempniak line. Don't worry, the chemistry is good and will build.
MAKE THE ICE BIGGER pic.twitter.com/dAb6meIXK0

— Pete Blackburn (@PeteBlackburn) March 4, 2016
Andrew Desjardins totes deserves 20 games for this.
Then we come to the curious case of one Noel Acciari. The pride of Johnston, RI, NCAA National Champion, Hockey East Best Defensive Forward in 2015, now a Boston Bruin. Things couldn't be better could they? Well, they could if young Noel would not cause penalties. At 13:39 in the first period, Acciari was called for hooking on Andrew Ladd.
Welcome to the German Hammer's School for Hockey Players Who Don't Hockey Good and Need Someone to Tell Them Acceptable Forms of Things to Do
Last time, I informed players that crocheting is an acceptable form of hooking. Here's another one: Captain Hook-ing. There are so many forms of Captain Hook-ing, just take your pick.
There's the Hook by an Academy Award Winner™: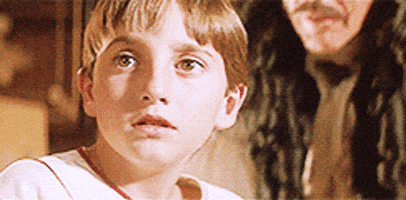 There's. the Christopher. Walken. Hook: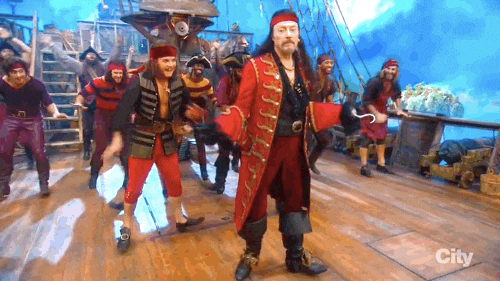 There's this guy:
Or, if you're not into that, and in the interest in non-traditional gender roles in hook-ing, may I interest you in this one?
Oh yes, this totally happened on Scrubs. GO BACK AND WATCH IT.
And then you could Dr. Hook it, I guess: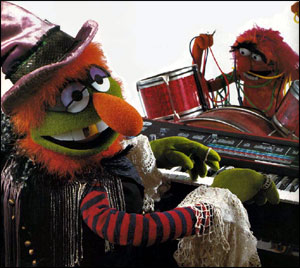 Hey, wait, that's not Dr. Hook, that's Dr. Teeth! No one ever gets a penalty for teething on the ice.
Anyway, Noel, there are many alternate forms of hooking. Please choose another one that won't result in time in the Sin Bin.
Thirty-five seconds later, Chicago would tie up the game with a PPG by the soulless other great defensive forward Jonathan Toews. Andrews Ladd and Shaw (Seriously, is this team the All Andrews or something?) tied up the puck and the Boston defenders Chara and McQuaid in front of the net long enough for for Toews to get into position for a wrister on an out of position Tuukka Rask. Before you get all mad at me, I'm not blaming Tuukka at all; he had just made a good save. These things happen.
(To cheer you up, I'll let you in on a secret: Boston wins this one.)
Brad "Pay the Man Already" Marchand, aka Brad "EXTEND HIM NOW" Marchand takes advantage of the Vulnerable Minute™ and uses it to his advantage scoring with just 21.3 seconds to go. St. Patrice stole the puck (this is not a sin), passed it across ice to Krug who served it back to Marchand. How many goals is this now? Thirty-three. What a treat to watch him play this year.
2.DRITTEL
Hey, Chicago can get penalized as well! Andrew Ladd lands in the box for High-Sticking against Jimmy Hayes at 2:25. Six seconds later, Ryan Spooner snaps the puck on goal where Loui Eriksson and St Patrice had double-teamed on screening Darling, for a PPG and his 12th of the season. Believe or not, the Bruins are 8th in Power Play Percentage.
Ryan Spooner's PPG stands as the game-winner vs. Chicago. WATCH —https://t.co/hO8Xy9cr18

— Boston Bruins (@NHLBruins) March 4, 2016
Things go back and forth for a while. The 'Hawks look tired. The Bruins look better than in most middle frames. Then, Young Noel decides that he hasn't learned his lesson and hooks again at 13:18. Jesus, kid, I'm not explaining it again, look above and take notes this time. No one on the opposing team scores and everything is fine.
But, wait there's more! The penalty expires and Loui "Är du inte glad att jag är fortfarande här" Eriksson scores with a tip-in after getting both David Krejci and John-Michael Liles in on the action. It's his 24th of the season for a guy with "No Offensive Instinct".
A slick saucer pass from John-Michael Liles sets up Loui Eriksson for this deflection. WATCH —https://t.co/n5oef2UON3

— Boston Bruins (@NHLBruins) March 4, 2016
Chicago has to be stupid insisting on scoring again at the end of the period. Stupid Tomas Fleischmann ruins everything.
3.DRITTEL
I would love to tell you that lots of things happened, but, it was largely back and forth. There was a lot of icing. Also, I have no fingernails left. Bruins hold them off, and win 4-2.
STRAY OBSERVATIONS
Chara had some words with Anisimov and used at least one fist. Sadly, it wasn't a fight or anything really.
Patrick Kane was POINTLESS. Also, he didn't score any goals or have any assists.
Stempniak had two assists, Liles, one. It's nice to see Donny's trade deadline acquisitions contributing.
Why yes, that is German you see listing the Periods. I also used Swedish in here somewhere. I am multi-cultural and shit. Really, I am a language nerd.
This may be super long and it is now super late. I blame Intentionally Widenberg distracting me with Muppet videos on YouTube.