A great man once said:
Boston enigma
Win, win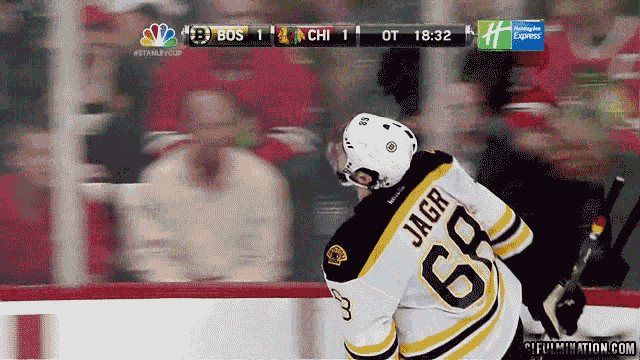 I am on board with this sentiment.
On to the Jagr Day festivities!
The Bruins are going to visit old Uncle Jaromir tonight. It wouldn't be right to enter his home without bringing the proper offerings. I've compiled a list of suggestions.
1. Peanut butter. It's well documented that it brings the Jagr great joy.

2. Bitches. Bitches love the Jagr, and the Jagr loves the bitches.

See? He feels so comfortable in their presence.

3. The bitches line inevitably led somewhere else. Draw your own conclusions.

4. It seems logical that the Davids should call Kladno and ask his favorite parent, Mamamir Jagr to come so the great Jaromir is happy and has mercy on their souls.

5. Most importantly, they should bring more Jagr, you know, because you can never have enough. Just in case.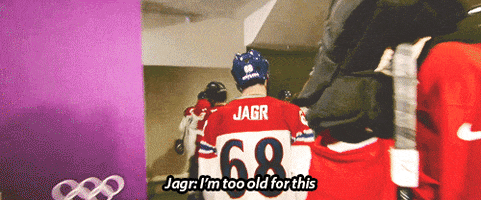 Anyway, on to the actual game preview. Sigh.
Things have been going well since the start of the Liles and Stempniak era (2-0-1).
The Bruins are currently third in the Adams Atlantic Division, one point behind the Panthers. Jaromir Jagr is tied for third in all-time scoring with 1850 points. He is tied with Gordie Howe. You heard right: Jaromir Jagr has tied Gordie Howe for third in scoring. I'd love a shutout, but I'd REALLY love to see him score and take second place. Please win 6-1, Bruins.
LAST TEN GAMES:
BRUINS:
6-3-1
PANTHERS:
4-4-2
SCORING LEADERS
BRUINS:
Points – Patrice Bergeron: 26-31-57
Goals – Brad Marchand: 33-18-51
PANTHERS:
Points – Jaromir Jagr: 21-27-48
Goals – Jaromir Jagr: 21-27-48, old friend Reilly Smith: 21-18-39
GOALTENDERS:
This is a ridiculously similar matchup, numerically speaking.

Tuukka Rask:
26-18-6 / 4 shutouts / .919 SV%
Roberto Luongo:
27-16-4 / 4 shutouts / .924 SV%
INJURY NOTES:
For the Bruins, Kevan Miller (upper body) is day-to-day and didn't travel with the team after a nasty hit from Alexander Ovechkin Saturday.
For the Panthers, Jonathan Huberdeau is back tonight after missing six games with an upper body injury.
Side note:
Chara didn't skate this morning, but don't let that scare you:
Zdeno Chara expected to be in tonight, per Julien.

— Boston Bruins (@NHLBruins) March 7, 2016

If you must know, his twin boys arrived yesterday. He probably had to go pick them up at the UPC office – those guys never wait for you to get to the damn door. That's likely why.
LINES, LINES, EVERYWHERE ARE LINES…
BRUINS:
#NHLBruins AM skate rushes:
Marchand—Bergeron—Stempniak
Beleskey—Krejci—Pastrnak
Eriksson—Spooner—Hayes
Ferraro—Acciari—Connolly

— Boston Bruins (@NHLBruins) March 7, 2016
#NHLBruins AM skate D pairs:
Krug—Seidenberg
Morrow—Trotman
Liles—McQuaid

— Boston Bruins (@NHLBruins) March 7, 2016
Tuukka Rask the first goalie off the ice at morning skate. #NHLBruins

— Boston Bruins (@NHLBruins) March 7, 2016
FANCYCATS:
Lines are likely looking like this, with Huberdeau slotting in somewhere:
Hudler-Barkov-JAGRRRRRRRRRR
Jokinen-Trocheck-Smith
Rau-Bjugstad-Purcell
Howden-Shaw-Thornton
Kulikov-Ekblad
Campbell-Gudbranson
Kampfer-Petrovic
Luongo
SOME TWEETS FROM SOME PEOPLE:
1. Unless we've moved to the three point system, this is incorrect. Oops. I forgot we were playing Tampa tomorrow. Forget this remark. Number two is still valid.
2. What is "The Lightening"? A film about Thomas Edison, perhaps?
The #Bruins have a road trip to Florida and could possibly leave in first place. Trail Panthers by 1 point and Lightening by 3 points.

— Bruins 36-23-7 (@BruinsExtra) March 6, 2016
Got some fresh #content up on Snapchat (👻: PanthersNHL) pic.twitter.com/UM7P797CbR

— Florida Panthers (@FlaPanthers) March 7, 2016
Uh… just in case you were thinking of making a wager. B2B does not endorse such activity. I'm not sure how well any of you would do with your bookie's …"associates".
.@Bruins_Fn88 @Hodgebone @leto4896 @NHLBruins .@sidzig5 The #Boston #Bruins Open as a mild underdog against the #Florida #Panthers at -130

— Ron From Las Vegas (@RonFromLasVegas) March 7, 2016
This was funnier a few minutes ago because I thought it said, "I feel pretty". Such disappoint. Much ugly. Wow.
"I feel good & I feel ready," – @JonnyHuby11 on returning to the lineup. pic.twitter.com/Lpg97of4g8

— Florida Panthers (@FlaPanthers) March 7, 2016
Oh, Marshy…
I realized that I still haven't found the back of my TV remote since the Panthers last played the Bruins after that Marchand hit.

— Adam Morse (@FlaPnthrsPunk) March 7, 2016
Re Rinaldo #AHL suspension: THAT was a suspendible hit?!! Really?! There was no contact to the head? Am I missing something? #bruins

— Claudio M (@YeezySeason_) March 7, 2016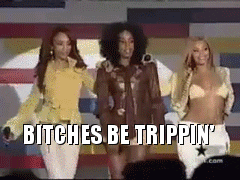 Last, a Jagr haiku:
Jagr enigma
Such mystery surrounds you
More zany goals, please
It's almost hockey time:
1… 2… 3… LET'S HAVE FUN!