That was certainly an interesting game.

FIRST PERIOD:
The Bruins came out flying. The play moved to their end, with Torey Krug sending the puck around the boards from the left corner. It made its way to Stempniak, who picked it up by the opposite circle and dished it to Brad Marchand by the offensive blueline. Chocolate Marshy flipped it to his marshmallow pal Patrice Bergeron (How is Marshy not the marshmallow? Does this make Stempniak the graham cracker?), who tapped it past Roberto Luongo for the 1-0 lead only 34 seconds in.
Patrice Bergeron with the goal & hilarious celly 37 seconds in pic.twitter.com/IVxEzWsGpU

— Pete Blackburn (@PeteBlackburn) March 8, 2016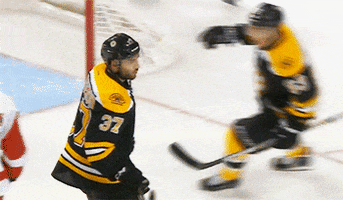 "You're welcome."
Back and forth action. Tuukka makes some good saves on Trochek and Jokinen. They are sad. And mad.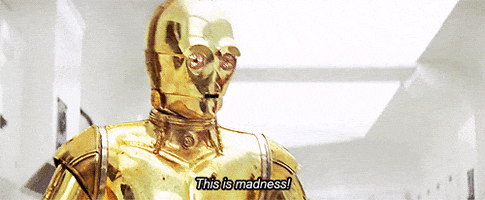 At 7:00, Dennis Seidenberg and Krug engaged in a little D-to-D passing (we at B2B encourage safe passing, by the way). Seids to Krug to Seids, who found Beleskey at the blue line. Beleskey spun around Panthers puck moving d-man Brian Campbell and happily gave David Number Two the puck, who deked Roberto Luongo out of his pants and scored. Bruins up two.
David Pastrnak's 9th goal of the season! #NHLBruins https://t.co/rH39Jla3ie

— Weekend at Bergy's (@weekendatbergys) March 8, 2016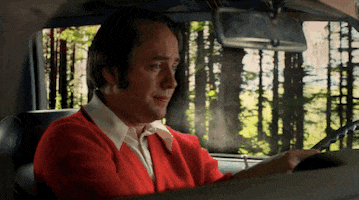 BUT WAIT! COACH'S CHALLENGE GOAL REVIEW TIME? YES, GOAL REVIEW TIME. SOME PEOPLE THINK WE ARE OFFSIDE. SOME PEOPLE COULD BE WRONG. DAVID PASTRNAK AND MATT BELESKEY KNOW HOW THE BLUE LINE WORKS.

Play goes back and forth. Beleskey turns it over to Campbell at offensive blue line. Huberdeau (more like HUGEberdeau, amirite?) and old buddy Reilly Smith try to beat Rask and Trotman, who are unaffected.

At 9:50, Jussi Jokinen went to the box for tripping the boy wonder, Czech David Number Two. Can't Jussi that's illegal?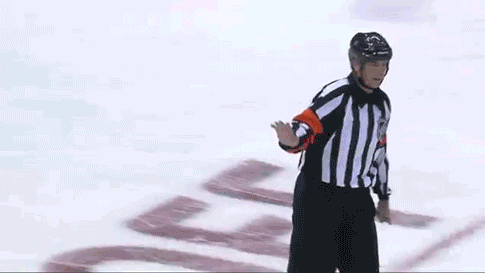 This tripping penalty prompted someone to make a remark about the Panthers being trippy. Naturally, a tripping cat gif battle broke out.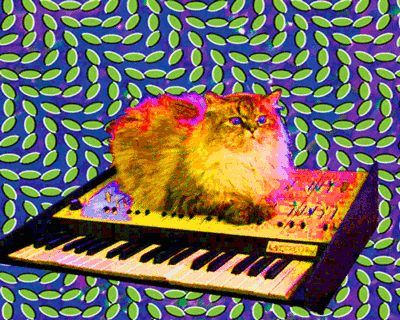 What happened on the ensuing power play? The Bruins didn't score.
In fact, they weren't even able to keep possession in the offensive zone. Ryan Spooner lost a battle to Barkov, who saw Logan Shaw coming up the middle and served him a biscuit. "But I don't like biscuits," Shaw said, before returning possession to Barkov, who was robbed by Rask.
Rask makes an unbelievable save on Barkov and Shaw (credit to /u/ChocolateAlmondFudge) #hockey https://t.co/n8g9OK37Ly

— Reddit Sports (@redditsportsbot) March 8, 2016
About a minute after the powerplay ended, the Bruins fourth line gained the zone. Connolly gets a sweet shot off, which Luongo bounces off to the corner. Panthers moving into neutral zone. Liles passes off left wing boards. Acciari blocks Petrovic's pass to center ice, which bounces to Connolly. Dog Years skates up the wing, and beats Luongo with a beautiful snipe. 3-0. The Panthers are falling apart at the seams… it seems.
Connolly snaps one past Luongo 🚨🚨🚨 #Vine #hockey #nhl #Bruins #panthers #brettconnolly #robertoluongo #goal https://t.co/tc2oAI3bgS

— Jonathan Boeri (@BadLuckBoeri) March 8, 2016
More play in the Panthers' end. Beleskey-Krejci-Pastrnak working hard. Play ends up in Bruins defensive zone. Shot blocked, play moves 200 feet up and back… and up, and back. Panthers possession for the most part, but they can't do much with it because the Bruins are playing well positionally. For now.
Rask in trapezoid, passes behind him. Puck stuck in Trotman's skates. Huberdeau tips it to Jagr on Rask's left, who flips it toward the net, and then makes an extra swing or two. Rask kicks rebound out to Barkov, who goes five hole to beat Tuukka. Zebras say it's good. Dummies.
Barkov's 20th goal of the season: pic.twitter.com/bEQ4TnJIVB

— Cats on the Prowl (@Cats0ntheprowl) March 8, 2016
Jagr is now third in all time career points. We have that to be happy about, at least.
A minute or so later, the Bruins go on a 3 on 1 rush. Stempniak up the right wing, passes to Bergy trailing slightly. Nothing Luongo could do. A beauty, scored by a beauty.
Patrice Bergeron's 28th goal of the season! #NHLBruins https://t.co/k5jy4nyfFs

— Weekend at Bergy's (@weekendatbergys) March 8, 2016
SECOND PERIOD:
Come with me, and you'll be… in a worrrrrrld of terrible hockey.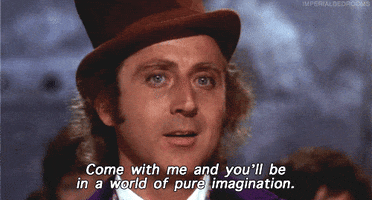 BobbyLu has been chased. Don't confuse that with chaste. Not that I'd know. Anyway, Inigo Montoya was now manning the crease.

McQuaid interfere/boards Logan Shaw. The Quiet Man takes exception, and the men drop the gloves.

It was an underwhelming bout, and Darth Quaider ended up looking like Cornholio. Thornton received a penalty for instigating, and a misconduct.
Panthers get some time in the Bruins' end. Nothing spectacular. Krug breaks out, turns over to Panthers. Panthers come back. Jack said the words "wraparound" and "crotch". Yikes.
2:15 – the Panthers say they scored during the wraparound/crotch fiasco. Tuukka says no, and get your stick out of my business. Refs review it, and it appears No Goal was picked up on waivers by the Panthers. Good riddance. Jerk.
A minute later, Huberdeau takes a pass from Hudler, glides into the high slot, returns the puck to Hudler, who one times it past Rask. Doh! DON'T GIVE THIS LEAD UP, BRUINS.
Jiri Hudler's first goal as a Panther…assisted by Huberdeau: pic.twitter.com/xjDgYLx0VJ

— Cats on the Prowl (@Cats0ntheprowl) March 8, 2016
Not much happening for a few minutes. Same old back and forth ping pong crap. Jagr doing beautiful Jagr things, to no avail. I remember when that happened in 2013.

Bruins: Too much man. Learn to count, dummies. Pastrnak now accompanying McQuaid in the box. I bet that's an interesting party, ince Pastrnak thinks he's hilarious and that "McQuaid-er" is the funniest nickname ever. McQuaid probably smiles and nods at him quite a bit.
PK: Panthers score in like zero time. I'm not even Jokkinen with you. A nice Jussi goal. One goal game. Shit.
More back and forth play. Panthers getting way more chances. Rask stones the inexplicably visible Reilly Smith, again. Bruins not doing much, because that's how this period works. Bruins fail to capitalize on a few chances. Shocking.
14:97 – The Lord Zeesus angles Huberdeau into the boards. Huberdeau wants to fight Chara. That seems like a stupid idea. Gudbranson wants to help but is clearly hesitant to be torn limb from limb by our giant Slovak monster. Chara wants to rip him to shreds and doesn't care what linesman might be in the way. Things are getting ugly.
Gudbranson doesn't want to be the next Brendan Smith. Reilly told him all about the nightmares his big brother still has from "The Chara Incident".

Matching penalties. 4 on 4 hockey.
More ping pong, mostly in the Panthers' favor. Blah.
A minute to go. Gudbranson acts as if David Krejci pulled an axe out of his jersey and lopped his head off. Killa Krejci in the box, double minor. Injury, schminjury.
THIRD PERIOD:
Bruins start off on the PK. Just great. Rask makes a beauty of a save on a Hudler shot from his left. Panthers with possession, Bruins doing their best to take away good chances.
Marshy and Bergy with a 2 on 1… butterfingers Brad loses the puck… back to the Bruins end. Sigh. Thorty in the box, yay! No dice.
Back and forth and back and forth and back and… More back and forth.
Krejci and Jokinen get chippy. Kinda wish the refs let them go. I can't even imagine what that fight would be like.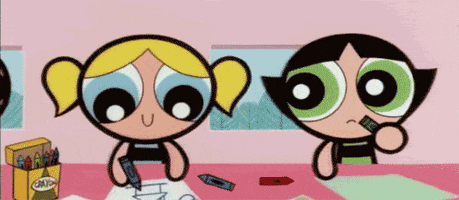 4:43 to go and there's lots of action in the Bruins end. Scrum in front of the net and Hudler bangs it in. Tie game. Jerks.
Hudler's second goal of the game: pic.twitter.com/By67kxf4rv

— Cats on the Prowl (@Cats0ntheprowl) March 8, 2016
A whole lot of nothing after that. This period was completely regrettable. Willy Wonka gifs are now banned during the second period.
OVERTIME:
3 on 3 is so much fun. And so much scary. Rask made some nice saves – one on a fancy spin-o-rama from Brian Campbell (who does he think he is, Kaspars Daugavins?), and one on Reilly Smith, who apparently found himself in Florida.
Here's the important part:
LEE STEMPNIAK WINS IT FOR THE #NHLBRUINS IN OT!!! pic.twitter.com/ePJhX3FYOA

— Weekend at Bergy's (@weekendatbergys) March 8, 2016
BRUINS WIN 5-4!
A couple big milestones tonight:
Jagr moved ahead of Gordie Howe for third in all-time scoring.
Claude Julien notched his 388th win and has passed Art Ross. CJ is now the Bruins coach with the most Bruins wins. I love when the Bruins win, don't you?