First Period
Well Gustavsson got the start for this one


Which makes sense. Playing Rask 120+ minutes in two straight nights is just friggin' absurd. The game started out with a ton of intensity, all of which boiled up to matching minors from the 11's, Jimmy "Mayes" Hayes & Brian Boyle for roughing. The pace of the 1st period is up there, both teams not giving up much, however both teams get some good chances. The game has some snarl to it, which is always entertaining. At 16:26 Chara goes to the box for high sticking. Marchand gets the best chance of the period however and is robbed by Bishop.

My notes during games. I mean. ROBBED
Marchand breaks free and gets stoppedby Bishop on the shorthanded breakaway pic.twitter.com/eT1tNZPzPH

— Pete Blackburn (@PeteBlackburn) March 9, 2016

Scary-ish moment as Liles makes contact trying to make a body check to Kucherov but connects all elbow/forearm to the side of Kucherov's head. He got up under his own power with little time down on the ice. Fans very upset with the lack of call on the ice, and let the officials know it, leading to my favorite Jack Edwards quote of the night "Now the fans are informing that the refs are impartial vacuums".
Strong period by both teams, such a clear difference between last night and tonight. Period went by fast, which makes sense, there was no coaches challenges to ruin the flow of the game.
Second Period
Second period starts off just like the 1st with the Bergeron line nearly scoring on the opening shift again. At 3:36, 5 game rookie and not so noted goon Noel Acciari takes a tripping call, except no one fell, and Chara snapped the stick of a Lightning player. I mean if it's Acciari or Chara to the box, I'm glad it's not Big Z, but still, swing and a miss there officials. Gustavsson making some huge saves of his own, robbing the Lightning on three straight grade A scoring chances. All without having his water bottle for a minute or so around the 11:30 mark. McQuaid can't contain himself and needs to go to German Hammer's "School for Hockey Players that Don't Hockey Good and Need Someone to Tell Them Acceptable Forms of Things to Do"


Okay Adam, if you don't like crocheting, or don't like Peter Pan movies, maybe you could try fishing in the offseason? No hooking during games. With one minute left in the period the B's had two huge chances to take a lead, one off Loui Eriksson's deke in front, the other a "wheel&deal" from Hayes. No dice and the period comes to a close still 0-0.
Third Period
A little sleepy to start the third from both teams. Neither team want to give up the first goal early in the period although Tampa gets the best chance 6:54 in but


Tampa dominated early in the period here, however I'll refer to reaction gifs to describe the period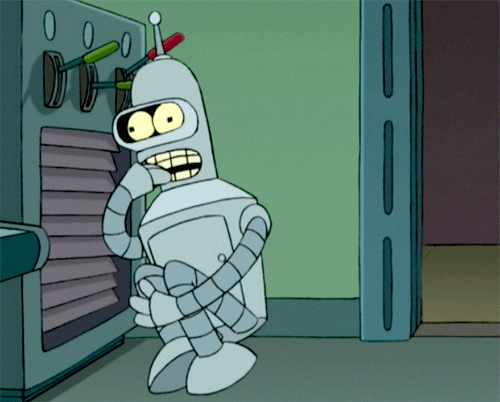 yet at the end of 60 minutes the score.
0-0
EXTRA HOCKEY
Seriously my heart cannot take this anymore. The Bruins can't take sole possession of 1st place now, but it doesn't matter now. It's all about getting the extra point and making sure I don't have a heart attack. Super trio of Krug / Bergeron / Marchand ENDS it 10 seconds into OT.
Marchand OT winner pic.twitter.com/ezZBoKljxo

— Stephanie (@myregularface) March 9, 2016
Some thoughts
Both goalies we're spectacular tonight. Gustavsson was superb, I mean just superb. I was never ready to come out of my skin with the potential "rebound kicked into the slot" Gus likes to do 5 or 6 times a game. I take back my "oh noes panic" GIF above. No sole possession of 1st place in the division, but after an effort like that, being tied is okay in my book. The Bruins have 5 shutouts combined on the year, but this one felt like the best defensive effort all season. Players were in passing lanes, taking the proper angle to the puck. Big hitting all around. 7 of 8 points against Chicago, Florida, Washington and Tampa. It could have been a sweep too, but damn Washington is good. Also. Jack and Brick wearing some sexy pink ties tonight. Up next for the Bruins is a rematch against John-Michael Liles' former team, the Carolina Hurricanes at the TD Garden on Thursday.