(image credit to Satan81)
So the post-deadline depleted Carolina Hurricanes came to Boston, and the Bruins' struggles in their own barn continued.
First Period
The first period started kinda slow, with a fairly plodding back and forth on zone time, so being the perfect person he his, Bergy took it upon himself to make things more interesting for viewers. This, of course, was not the best decision. At 3:09 Bergy high sticked Jacob Slavin
Which the Zebras initially tried to blame on Stempniak, because even they think Bergy is too perfect to perpetrate. This gets sorted out, and the Caned go on the PP with Bergy in the box.
At 5:06 with 2 seconds left on the PP, a Viktor "No, Not Tuukka" Rask shot gets saved by Tuukka "Yes, this one you asshat" Rask, and Elias Lindholm fires a wonky shot that trickles past Tuukka. Landon Ferraro tries to make a diving goal line save behind Tuukka, but to no avail. 1-0 Canes.
Lindholm goal pic.twitter.com/am1ILJILbW

— Stephanie (@myregularface) March 11, 2016
The period then continued pretty much how you'd expect, until Bergy, noticing that he is only 1 minute short of a career high n PIM (that THUG!!!), decides to hook Ryan Murphy because he's feelin' like a criminal
sending the Canes back to the PP, and the Bruins back to a Bergyless PK, which, as our dirt biking friend above can attest, is not a great plan. Fortunately, the strong PK is strong and the Canes are held to only 2 SOG, crisis averted. Now that he's set a new personal record, perhaps Bergy will behave himself now.
Period ends, Bruins have outshot the Canes 9-8 (which, given the 2 Canes PP, is even better than it looks)
That Middle Period
Well lets see if this can go any better…
37 seconds into the period and Elias Lindholm is whistled for holding on Bergy. While certainly a penalty, I really can't fault Lindholm for wanting to hold Bergy. I bet he smells nice. Even in hockey gear.
uhh… ummm… anyway….
Bruins, of course fail completely to capitalize and managed only 3 shots on goal through the power play because of course they did. So….
Then at 4:40 Something called a Chris Terry slashed Krug (this somehow seems backwards for non-hockey reasons. hmmm) sending the Bruins back to the PP.
Now we're cooking with some gas. On a nice net drive by Krug, he drops in to Bergy, who finds Loui at 5:13 and
er… close enough.
Here's the goal, I guess.
Eriksson goal pic.twitter.com/3iy9Kyd7Ly

— Stephanie (@myregularface) March 11, 2016
From here, the period got a bit more interesting. Bruins had some nice chances, including a nice drive by Beleskey and Spooner at 9:22, but
The Canes got a breakaway stretch pass of this that resulted in a 2 on 1 against a rather unfortunate Joe Morrow. He tried a starfish approach to his gap control. This was not a wise choice. Gerbe scores. Yes, the smurfiest smurf to ever smurf
Canes 2nd goal pic.twitter.com/pEC5LKO0bV

— Stephanie (@myregularface) March 11, 2016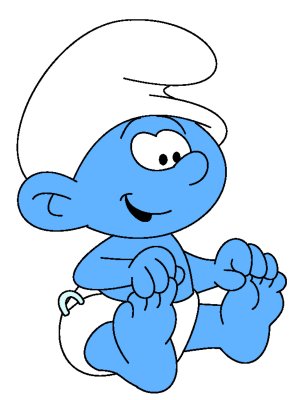 ugh. Canes back in the lead.
Gerbe tried to do the thing all over again at 11:36, but this time Tuukka managed a post to post diving kick save and trapped the puck under his leg pad at the goal line.
at 14:54 Marchand makes a nice net drive and that sound that gives us all nightmares happened all over again
End of the period had some energy and nice back and forth, and the Bruins have an aggressive scramble right at the buzzer. Period ends, Canes are leading 2-1. Me no likey.
Bruins outshot the Canes 19 to 12 this period, which is nice and all, but this whole trailing things just isn't working for me.
P3RIOD
Meh. Seriously though, meh. Things do get better when at 5:54 Krejci made a real nice defensive play and fired the stretch pass up the boards to Pastrnak, who sends it in high blocker side on Ward from the base of the dots. Tie game! yayyyy!
Pastrnak goal pic.twitter.com/dFhBNvq10Z

— Stephanie (@myregularface) March 11, 2016
Okay, we've got ourselves a game!
Or…. Krug will get called for hooking (a so-so call in my book, but it is what it is) at 9:28 on Jeff Skinner. Fortunately the ensuing PK was effective.
Naturally, like most tied games, regulation ended in a snore as everyone played for the point
Onwards to OT
Claude sends Pasta Krejci and Krug out to start, and they have some good looks, but also a savagely bad turnover and have there butts saved by the Sparkly Birthday Boy. I suspect you can guess where THIS is going….
So yeah. Line change, and then Jeff Skinner gets a nice rush, SAVE BY RASK. And Phillip Di Giuseppe (I don't know either) fires home the rebound. guhhhhhhh
Canes OT winner pic.twitter.com/gAtWcwSGJU

— Stephanie (@myregularface) March 11, 2016
But wait! The War Room calls for a review of the play!
or not.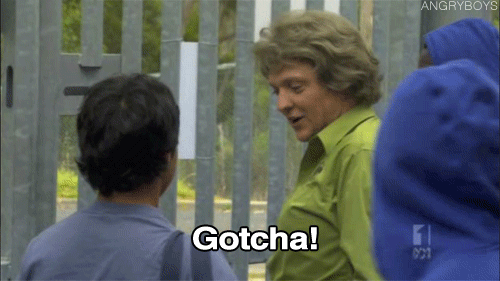 So Bruins lose in OT 3-2.
BUT! With this loser point and Tampa not playing tonight, the Bruins take sole possession of 1st in the Atlantic! Whoooooooooooooooooooooooooooo! This is certainly a season, yessir it is
Now, this game had its ups and downs, and the Bruins did outshoot the Canes overall 32 to 28. Lets take a look at the finer details now.
Event charts Courtesy of War on Ice
So the Bruins had a narrow edge in 5v5 possession, which is great to see. However if you follow the link above (the chart I want is interactive and thus not embed friendly) and scroll down to the bottom of the event charts tab, you'll see the shot location charts. Notice that while the Bruins dominated in shot attempts overall, the shots were from all over, and a relatively low percentage of them were from the high-danger areas (i.e., the slot and out to the faceoff dots), whereas the Canes took a much higher proportion of theirs from within this area with a high chance of scoring. I'm not going to complain about the Bruins' shot locations- sometimes you just gotta shoot where you've gotta shoot from. But, allowing that many shots against from inside the slot is another matter altogether. Back when our defense was still excellent, one of their calling cards was allowing a fairly large number of total shots, but clogging up the slot so much that most of those shots had to come from far away or from the perimeter. This is one of the critical components of Claude's defensive system, and for various reasons (the general ineffectiveness of our defense, including guys whose skills were well suited to this approach to the game, like Seids and McQuaid having regressed from being able to do this effectively. Kevan Miller is possibly our only defenseman who is good at sort of thing but he's also Kevan Miller. So I dunno.). In any case, this has been a bit of a problem all season (and something that Liles is supposed to be rather good at, tonight's mediocre performance notwithstanding), and barring a systems change or new personnel, may continue to be so. I don't have much in the way of suggestions and may come back to this at another time.
Anyway, lets enjoy 1st in the Atlantic.