Good job, good effort, Tuukka.
The Bruins have a pretty good start to their road trip, but their effort just wasn't enough, and they fell to the Sharks last night 3-2 at the SAP Center. Too bad, cause a win here would have leap-frogged them (leapt-frog?) back into first place, over the Panthers who had the amazing luck to play the Habs so late in the season.
Anyway, first period begins, and I just love Jack Edwards taking any opportunity to skewer Joe Thornton as much as he can. "In 2006, Joe Thornton led the league in spitefulness," and "He's an old guy, and doesn't want to quit hockey, but what else would he DO?" Not everyone can learn to speak 5 languages and get a realtor's license, you know.
Every time I hear Brenden Dillon's name, I think of 90210, and I think it'd be a shame if he never plays for the Kings once in his career.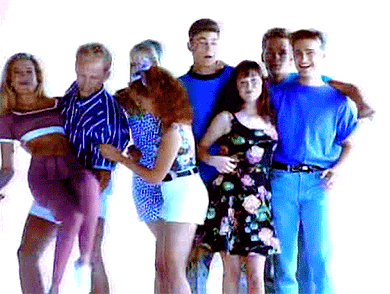 The game is great in the beginning, lots of back and forth, and that's especially nice when most Bostonians are wasting their precious sleep hours to support their team.
I generally like James Reimer. I thought he caught such a raw deal in Toronto, and hated that Leafs fans started directing their anger about his play to his wife. Glad to see him get a new start in San Jose, but I still couldn't help but wonder how he felt tonight every time he saw Bergy bear down on him. Apparently he suffered no PTSD flashbacks to the Game Seven he was in back in 2013, and had himself a fairly strong night.
Something called a Melker Karlsson opens the scoring for the Sharks. The Bruins are a bit messy looking here, and it costs them.
Melker Karlsson goal pic.twitter.com/Uz63TajwuY

— Stephanie (@myregularface) March 16, 2016
Seriously, who names their kid Melker?! And his nickname apparently is "The Melkman"? Laaaaaaame.
There's talk from Jack and Brick about how the Sharks are a team that know how to shut things down when they have a lead, and the key to this game would be…to not do that.
David Krejci who looked to be a question mark earlier yesterday before the game makes no bones about how he is feeling and ties it up a few minutes later.
Krejci ties it after burying Pastrnak's rebound pic.twitter.com/CpfXgokemq

— Pete Blackburn (@PeteBlackburn) March 16, 2016
And this is just adorable so I'm throwing it in here, too.
Pastrnak is a child pic.twitter.com/bwLxSPQyXW

— Pete Blackburn (@PeteBlackburn) March 16, 2016
This line of Eriksson-Krejci-Pastrnak has just been on fire. Ridiculously good. While Marchand and Krug had really good chances tonight to score goals, this line was just solid and delivered the goods when needed. During one of the (many) Sharks' power plays late in the first, Marchand of course has a shorthanded goal opportunity, gets turned away, Krejci intercepts the puck and flicks it to Loui who just breaks free and beats Reimer shorthanded.
Krejci to Eriksson for the shorty 😎 pic.twitter.com/OrtJwMDSN5

— Pete Blackburn (@PeteBlackburn) March 16, 2016
Like so. (Newsflash: I'd like to keep him on this team.)
I think Loui should be made an Honorary David. He's already been given like three other middle names (Carl, Flarpsberg, whatever his real one is…). One more isn't going to hurt.
One thing to note is how much it sucked the Bruins were not getting power play chances at all. They only ended up with one, which sucks when you're OK on 5v5 play, but kill it (mostly) when you have the man advantage. The Sharks ended up with four, and capitalized on one. One of those chances came from a completely bogus penalty where David "Killer" Krejci was called for slashing Reimer after the whistle had blown.
I just realized that I could totally lie to you about this game, and the others coming up on this West Coast swing. Like I could say something like Brent Burns tied the game up and then willed himself into his true lycanthrope form. Or that Joe Thornton managed to score four goals and then was good on his word, but all proof was then erased because what about the children?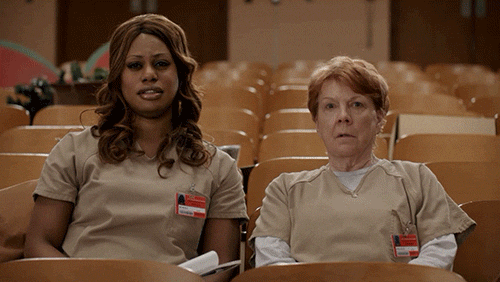 Burns DID tie the game up and Joonas Donskoi put the Sharks ahead for good in the third. The Bruins had a lot of good chances to tie up the game, like a Krejci breakaway that just wasn't, late in the game and didn't really get anything going when they eventually pulled Tuukka with a minute and change left.
It wasn't the win or even overtime loss that would have started this trip off well in terms of points, but I think the Bruins played strongly for most of the game, and it's a promising start to what *could* be a brutal road trip.
On Friday, the Bruins will be in Anaheim and I'm wondering how well Matt Beleskey will be received then. The last time these two teams met…is another thing I've blocked out from my memory, but here's hoping the Bruins don't quack up this time around.