So, today is St. Patrick's Day when we celebrate the Patron Saint of Ireland, you know, with boiled dinner and green beer, yeah? I mean, he banished all the slithering serpents from Ireland, so it's fitting that this is how one would celebrate. Being not a bit Irish, nor Catholic, and I usually stay away from it, aside from the St. Paddy's Day Miracle™, the mysterious arrival of Guinness in our fridge. However, I can tell you that today I will participate in celebrating our favourite Irish Bruins player today and Patron Saint of Perfection.

Not so fast, Dog Years.
Acciari…that's an Italian name, you can't fool me.
No, I'm talking about Patrice Bergeron-Cleary.
There is another guy, a former Bruin, who has a birthday today. Yes, that would be one Alternate Captain Planet, Andrew Ference.
Sure, he went to the Oilers and became Captain Planet at long last. This year, his playing role diminished, he was one of 4 Alternate Captains (but the only Alternate Captain Planet) before injury derailed his season. It looks like he'll retire after the season should the Oilers buy him out, which they will undoubtedly. Anyway, have a Guinness or other libation for him, yourself, and everyone else today.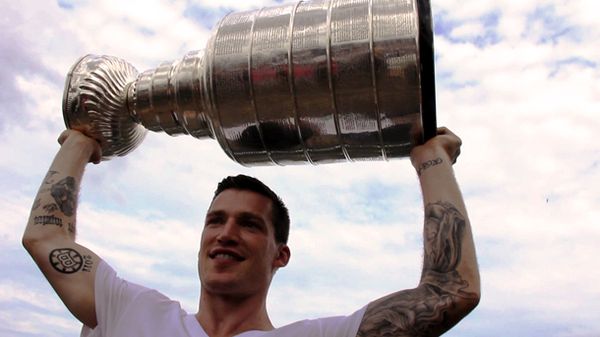 Happy 37th, Andrew!
(By the way, I love Andygrams. You can give me all the ones you want today, you know, because it's his birthday.)