We did it! We made it to Friday!
Today is many things: Friday, Game Day against Los Patos de Anaheim (10PM on NESN, SN1), as well as new father of twins, soon-to-be much older brother of twins, Zdeno "Oh Captain, My Captain" Chara's birthday. Unfortunately, that means that he's a big age, one that occurs before you shrivel up and die. (That's what happens at 40, right?)
Anyway, let's not focus on his age, let's take a look at his admirable attributes like:
breaking in the youngsters:
having high-level discussions with fellow Captains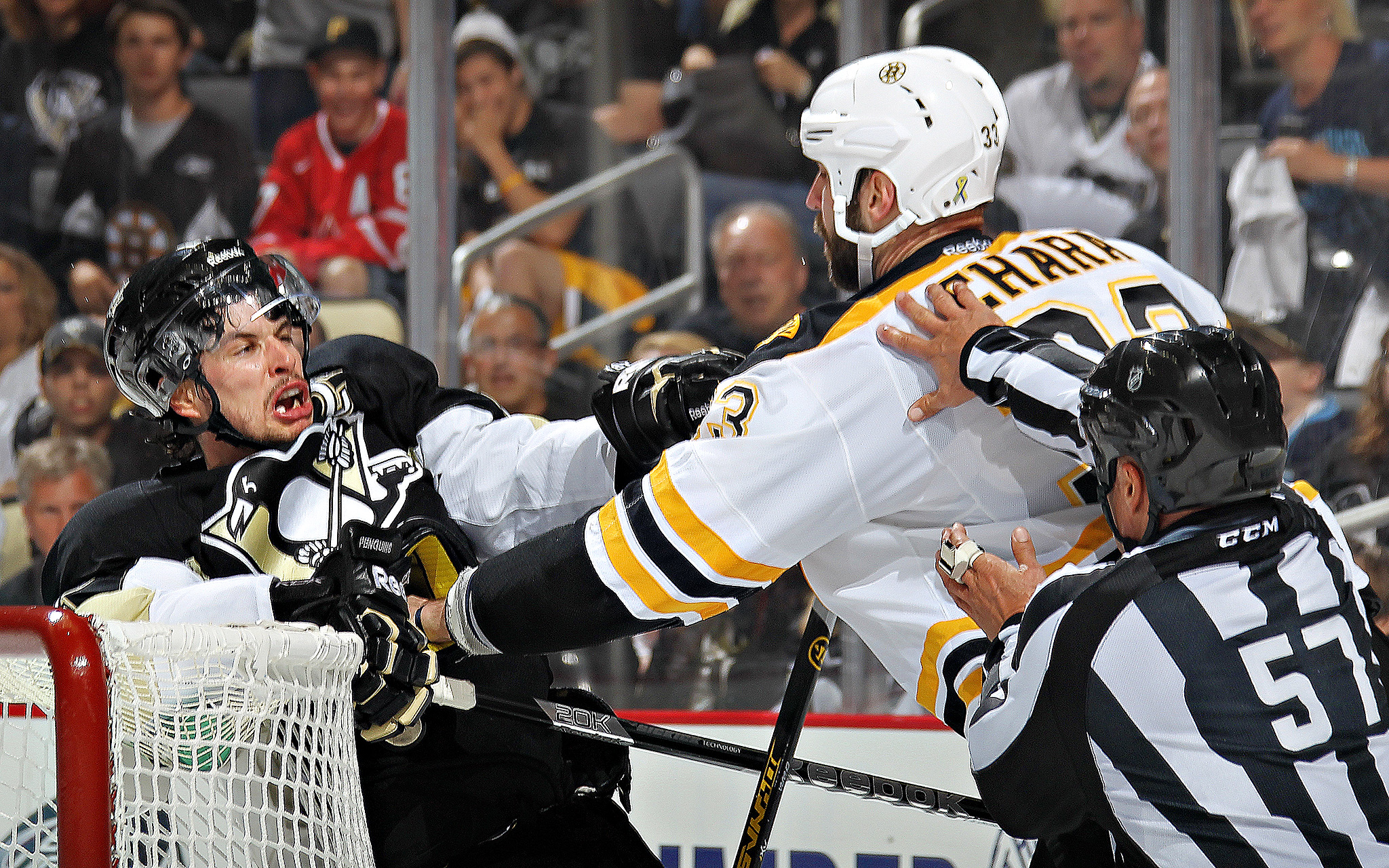 (stick tap to Intentionally Widenberg for the assist on this one)
taking out the trash
Happy 39th, Zdeno! GET A WIN TONIGHT!
For the rest of you, enjoy all that this day has in store for you!