So, how do we even? Can you even? I cannot EVEN.
Simply put, the Boston Bruins are picking a terrible time to suck. This is the point in the season when teams start to get hot, enter the playoffs on a winning streak, use that winning momentum to crush the life out of lesser teams that finally play like lesser teams. Instead, the Bruins play the part of Goliath and let David (not our Davids) slingshot a rock in their eye.
Knock it off, Bruins!
First Period:
The Bruins had trouble getting out of their zone in the first minute of the game. When they do get out, they create opportunities like when Matt Beleskey had a breakaway that was stopped by Devils goalie Keith Kinkaid.
At 3:39, Devils Winger Bobby Farnham High-Sticks Noel Acciari to send Boston on the Power Play. Sadly, the Bruins failed to capitalize upon it.
Kinkaid shows that he has little rebound control and the Bruins show that they cannot convert the bounces. It's frustrating to watch. Devils 4th line wing, Tuomo "My Name is Fun to Say and Spell" Ruutu sloppily hucks the puck and creates a scoring opportunity for Stephen "No, I'm not Brian" Gionta in front of the Bruins goal. Thankfully, we have Tuukka "My Name is Even More Fun to Say and Spell" Rask.
I now know why Tuukka is or should be so angry, well, other than having a shitty defense playing in front of him. Two reasons really: (1) his last name is actually of Swedish/ Danish ancestry and (2) were he a Star Wars character, as I assert that all Finnish names are apt to be, he would very likely be a Tusken Raider.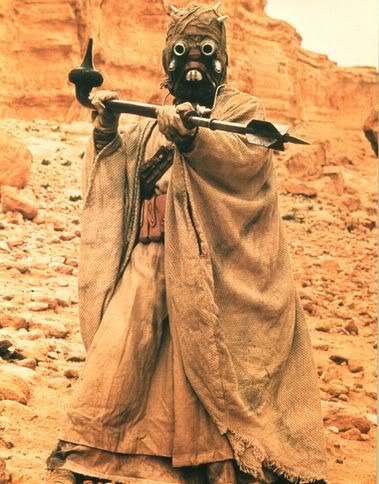 Ruutu is a fun name to say and spell. Finnish names can double as Star Wars character names. #BOSatNJD

— Bobby2Bergy (@Bobby2Bergy) March 29, 2016
Back to the, uh, action.
Lee Stempniak decides he wants ex-teammate Adam Henrique to be closer to him and is called for Hooking at 11:02. The Bruins kill off the penalty without much issue. In fact, Patrice Bergeron, thinking he was teaching a clinic on How to Win a Selke™, picks off a pass but fails to moving beyond the neutral zone. Normally, this isn't much to note, but on a penalty kill in a game that resulted in a loss, it's important to remember the good things.
Honestly, I think these tweets sum up the next few minutes of the game:
Eriksson takes a shot on goal, Kinkaid makes the save. Drats. #DoNotHINGADINGADURGENTooSoon

— Bobby2Bergy (@Bobby2Bergy) March 29, 2016
NO! Bergy's in the box to feel shame for Hi-Sticking. at 16:04. #Bruins #NobodyLikesABergyInTheBox #BOSatNDJ

— Bobby2Bergy (@Bobby2Bergy) March 29, 2016
When one of your best penalty killers is in the box, it is a Very Bad Thing™. Travis "Wheel of Fortune" Zajac wrists one five-hole on Tuukka at 16:59.
The Bruins bounced back with some energy and drive after the Devils PPG but would end the period trailing 1-0.
Second Period:
The Bruins started off strong, hemming the Devils in their zone early. Brad Marchand started (and ended) the Bruins scoring with a gorgeous backhand in traffic at 4:28. It's his 35th of the season. Amazing.
Brad Marchohmygoodness. pic.twitter.com/gP1jEb1ids

— Weekend at Bergy's (@weekendatbergys) March 30, 2016
Frank Vatrano tripped ex-Bruins defenseman David Warsofsky at 6:33. The Bruins kill off the penalty.
At 13:09, huge guys Adam McQuaid and Seth Helgeson want to play Punchyface. The ref won't let them, sending them each to the box under the guise of "Unsportsmanlike Conduct" to rethink this for 2 minutes. Honestly, this period was a little boring and could have used a lively hand-face conversation. Oh, well. The teams go 4-on-4 and not much happens.
Defense is getting some shots on this shift. Then the Devils have to ruin it by trying to get the puck out of their zone. #BOSatNJD #Bruins

— Bobby2Bergy (@Bobby2Bergy) March 30, 2016
Devils commit a Delay of Game penalty and the Bruins do nothing on the Power Play. The period ends with both teams having one goal.
Third Period
Let's just be honest; this isn't going to end well. This was "The Period of Poorly Timed Penalties". Zdeno Chara takes a penalty early for boarding Smith-Pelly. Seven seconds later, Devils winger Reid Boucher snaps one on goal and scores the second Devils PPG.
Late in the period, less than two minutes to go and with Rask having vacated the net, Brad Marchand slashes Adam Larsson, taking away the one-man advantage and an opportunity to score the tying goal.
Stray Thoughts:
Bruins leadership penalties resulted in two Devils PPG. Not good.
The Habs actually helped the Bruins for once, winning against the Red Wings 4-3 in regulation
I found that tweeting during the game made for some excellent notes for the recap.
As much as some of us are tired of KPD, he does make an excellent point here:
Bruins life and death with Leafs, now same with Devils. Seems biggest battle is with selves.

— Kevin Paul Dupont (@GlobeKPD) March 30, 2016
Jimmy Hayes and Brett Connolly both left the game with injury, Connolly in the first, Hayes the third. Connolly's is reportedly a knee injury. No word on Hayes.
The lines in the third were all rearranged. Stempniak played with Acciari and Ferarro, Eriksson up with Bergy and Marchy. Desperation and injury.