Yes, that happened. In our house.
At some point in the Third Period, some stupid Red Wings fans viewing the game at the TD Garden decided that they would try to throw some barbaric shade at the Bruins and their fans by throwing an octopus on the ice. Actually, it was two. I have some words to say to you: Fuck You Stupid Asshat Wings Fans. I also put it very eloquently by tweet:
Did someone just throw an octopus on the ice at the #Bruins game? #NotCool #KeepItInYourOwnCesspoolDetroit – GH

— Bobby2Bergy (@Bobby2Bergy) April 8, 2016
We're going to cover the actual game, I promise. But first, let's just do a tiny celebration because the Bruins have a tentative playoff berth right now.
Okay, that's enough.
The Original Period:
Just when it seemed the Bruins were going to have a typical game – starting sluggishly, spending too much time in their own zone without having the ability or the drive to clear the puck from it, losing the battle in the neutral zone- John-Michael Liles feeds a cross-ice pass to David Pastrnak, who backhands it into the goal past Jimmy Howard at 1:25.
David Pastrnak gives the #NHLBruins the 1-0 lead early in the 1st! pic.twitter.com/umPKmaipyl

— Weekend at Bergy's (@weekendatbergys) April 7, 2016
Just over a minute later, Brad Marchand improved upon his best-ever goal record with his 37th goal of the season at 2:44.
37th goal of the season for Brad Marchand! #DETvsBOS pic.twitter.com/QrUWjVtQu9

— Weekend at Bergy's (@weekendatbergys) April 7, 2016
That first line of Brad Marchand– Patrice Bergeron–Lee Stempniak seemed so happy to be reunited. There would be more collaboration later in the game.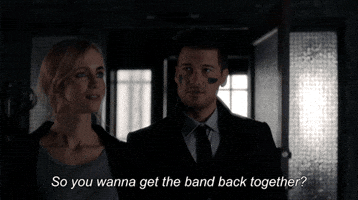 That concluded the scoring in the period. The team had great energy throughout the period and even overcame the two cases of McQuaiding that occurred; once for Interference and the other for Being Adam McQuaid (Delay of Game). Seriously, dude can you please stop sending the puck over the glass? Or can we just make it a stoppage of play instead of a penalty?
Bruins end the period leading 2-0
New Period:
Torey Krug scored a goal at 5:02. It was on the Power Play and it was a huge chip off his shoulder after having not scored in 55 games.
Torey Krug snaps 55 game goalless drought, puts #NHLBruins up 3-0 on the PP pic.twitter.com/1DeFiUakGS

— Weekend at Bergy's (@weekendatbergys) April 8, 2016
He looked kind of relieved afterward.
When you finally snap a 55 game goalless streak pic.twitter.com/Uk1uZCjY2B

— Weekend at Bergy's (@weekendatbergys) April 8, 2016
Stupid Jerkface Alexey "I'm Russian Brad" Marchenko had to ruin a perfectly good shutout by scoring almost two minutes later.
Here's something nice:
Fourth line trying to make something happen. #BruinsYouth working for it. – GH

— Bobby2Bergy (@Bobby2Bergy) April 8, 2016
Bruins still lead 3-1
Thread Classic:
OMGWTFBBQ ALL THE THINGS HAPPENED! First, Lee Stempniak scored twenty seconds into the period.
Lee Stempniak extends the lead to 4-1! His 19th of the season #DETvsBOS pic.twitter.com/Sua4UrO5tZ

— Weekend at Bergy's (@weekendatbergys) April 8, 2016
Not to be outdone, David Krejci/ Loui Eriksson scored at 0:45. Yes, twenty seconds later. At first it was attributed to Krejci, then to Eriksson for his 30th goal of the season. That's right: we have three 30-goal scorers this season. That goal chased Howard out of the net with Petr Mrazek entering the game as his replacement.
David Krejci gives the #NHLBruins the 5-1 lead!! #DETvsBOS pic.twitter.com/rBZwfaSn8C

— Weekend at Bergy's (@weekendatbergys) April 8, 2016
The boys seemed to be having quite the game. They looked like they wanted it. A nice thing that happened throughout the game was the emergence of the 4th line of Frank Vatrano, Noel Acciari, and Landon Ferraro.
Words I like hearing from @RealJackEdwards "Acciari takes away the shooting lane". #AcciariTeenageRiot #Bruins -GH

— Bobby2Bergy (@Bobby2Bergy) April 8, 2016
(Yes, I know they're not teens, but I was playing off a band name Atari Teenage Riot.)
Anyway, some Wings player with ALL THE VOWELS, Andreas Anathasiou scored a garbage time goal at 18:37. But, no one cared because the Bruins won!
STRAY THOUGHTS:
The Bruins tend to play well against the Red Wings, this season going 3-1 in their 4 matchups.
That 4th line needs to stay and build chemistry. I like it. Definitely need an Acciari shirsey #PrideofRhodeIsland
Bruins were 1/4 on the Power Play tonight while the Red Wings were 0/4. It's nice to have a PP that scores.
Sorry this isn't as awesome a recap as I usually do. Life gets in the way. I am going to sleep shortly.