"We're gonna fire every gun 'til she burns down to the waterline." — Jack Edwards
Well, that worked out well.

The Bruins lost their last game, so even with the Red Wings loss, they lost their bid at the 3rd playoff spot in the Atlantic Division. Then the Flyers brought home points, eliminating the Bruins from WIld Card contention, and thus, out of the playoffs entirely.
Now that the Bruins have flamed out, it's playoff time. Hooray.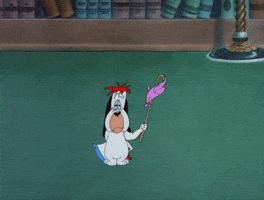 What's cookin'?
I just want to add that we are going to have some playoff coverage for your amusement including previews, recap blurbs, a Game Day Thread per day of action, so we can all chat about whatever games are happening. Don't forget to make a playoff bracket and join our BobbytoBergy NHL Bracket League. Feel free to email me at thegermanhammer[at]bobbytobergy[dot]com for the password.- GH