The Stanley Cup Playoffs begin on Wednesday. Here at BobbytoBergy, we thought it might be a good time to go through the matchups and give our takes on each of the eight series.
The EAST
---
Atlantic Division
DrHandgrenaid: Florida Panthers (1st) – New York Islanders (WC)
How will series play out?: These teams played 3 times this season, with fun scores of 2-3 Cats, 5-1 Cats, and 2-3 Isles, so we should expect some very score-y games from these two teams. The Isles are without starting goalie Jaroslav Halak, although backup Thomas Greiss has had better numbers for much of the year. Roberto Luongo has had a renaissance season, so Florida has a major advantage in net. The Isles have had some struggles this season and faltered down the stretch under the weight of many injuries, whereas the young and hungry Cats just got better as the season rounded out (the deadline additions of Teddy Purcell, Jiri Hudler, and Jakub Kindl having a lot to do with that, as well as a minor systems change by Coach Gerard Gallant improving the FancyCat's FancyStats significantly.
How many games?:The Isles injury woes against the Cat's youth and vigor (and wait until I stop talking about Jaromir Jagr and move on to the kids!) combined with the stronger goaltending offered by Luongo and the better coaching offered by Gallant makes me say Cats in 5.
How hot is this rivalry?:Remember that time the furnace went out in January? That's this "rivalry", seeing as the Cats have no rivals except for those other Floridians.
Rating: 1 F Bomb, but that's just because zero is lame.
Excitement level of a non-fan of either team?: JAROMIR GODDAMN JAGR.
But also, there is a lot to like here as a Bruins fan, as the Isles have the lovable blue galoot Johnny Boychuk, and the Cats have a bevvy of former Bruins in the aforementioned Jagr, Sugar Shawn Thornton, and uh… you guys care about Reilly Smith and Steve Kampfer, right?
Oh.
Umm…
Roberto Luongo is awesome and funny and totally not the whiny loser he seemed in 2011.
Beardability: Isles: Nick Leddy can beard and Johnny Boychuk does okay. Most of this team has never been deep enough to really explore this though.
Cats: This team is composed of most teenagers who probably don't shave. Jagr can beard like a champ though, because hes the Jagr and he can grow extraneous hair out of either the front or the back of his head at will.
Good: There are a lot of very likeable and fun players on these teams, but mostly Jaromir Jagr.
Bad: Uh…. Mikhail Grabovski bit Max Paccioretty once.
Wait. That's REALLY good.
Ugly: Whatever disease biting Patchouli O'Houlihan gave Mikhail Grabovski that has caused him to always be broken since. Do not take Habstank orally- that shit stays with you.
---
IntentionallyWidenberg: Tampa Bay Lightning (2nd) v Detroit Red Wings (3rd)
How will series play out?: An unspectacular and solid, but now partially crippled Lightning, playing without Anton Stralman (broken leg) or Steven Stamkos (Upper body injury/blood clot/thrombosis/plague) vs a crappy Red Wings team that played a few really good games lately, but finally backed into the playoffs and probably doesn't deserve to even be there. (Note that Lightning Captain Steven Stamkos had a rib removed to deal with his injury, so I suppose we can look forward to the creation of a female hockey star – let's call her Stammer's-Eve. Expectations are that we will not even hear an update on Stamkos until after game 4.) The two teams played 4 times in the regular season, splitting 2-2, with the home team winning each game.
How many games?: Red Wings take it in 6 games. Last season this series went to 7 games, but with their biggest star missing, the Lightning will not make it to game 7.
How hot is this rivalry?: Tepid. Like leftover bitter coffee that one spits out.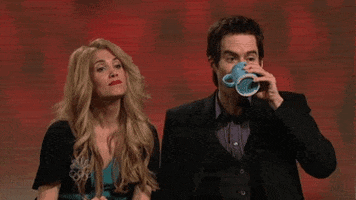 Does anyone really have a rivalry with Detroit? Even Chicago has lost the heat over the years. Tampa was the last team to knock Detroit out of the playoffs, but that's happened so often, I doubt it even leaves a mark anymore.
1 F-bomb
Excitement level of a non-fan of either team?: Passable. There will likely be more drama off the ice than on. No Stamkos, limited rivalry, neither team is overly physical. To clog things up, the Wings play an interference-heavy game, with plenty of clutching, grabbing and embellishing. At least Dylan Larkin – who folks may remember from the all-star skills game – has elite skating speed and can be fun to watch. Other than that, you're really relying on Jimmy Howard's exaggerated saves and likes of Pavel Datsyuk to draw excitement.
Beardability: Low. For the Wings, Hank Zetterberg will be packing plenty of whiskers, but I don't see a lot of elite facial hair in the making. Expect only a couple of beards from the Lightning, and if last year is any indicator, their best beard is in the team suite.
The Good: Even without Stamkos, the Bolts have lots of good players.
The Bad: No Stamkos. No Stralman. Neither team, as currently constituted, is a credible conference contender.
The Ugly: The Red Wings are shameless divers. Look for guys to mysteriously forget how to skate if the Wings ever go down by 2 goals.
---
Metropolitan Division
Satan81: Pittsburgh Penguins (2nd) – New York Rangers (3rd)
How will series play out? It really depends on how the injuries shake out. Malkin's hurt. Fleury's hurt. Maata's hurt. McDonagh's hurt. Stålberg's hurt. Zuccarello's hurt. Eric Staal's hurt. Girardi's hurt (but maybe that's good for the Rangers). Some will play, some won't, some will play hurt.
How many games? A defense that's already been prone to blowing leads will be shorthanded and facing Crosby, Kessel, and (possibly) Malkin. Penguins in 5. Except if Fleury's out, in which case Rangers in 5.
How hot is this rivalry? The Metropolitan Division is a cauldron of hatred, and Pens-Rangers is no different. It's a notch below Pens-Flyers but it's plenty fierce. 8 out of 10 F-Bombs
Excitement level of a non-fan of either team? The best and most marketable player in hockey in Sidney Crosby vs. the team from Manhattan. The stage doesn't get much bigger in the United States and it'll get plenty of hype. This means it will also get plenty of Pierre McGuire, so brace yourselves.
Beardability: Pittsburgh lost their beard game when Max "Hobo Joe" Talbot left and they're still struggling to rebuild in that department. Expect Henrik Lundqvist to dominate this series with yet another rugged beard on that handsome face of his.
Good: The matchup of a top flight offense finally firing on all cylinders versus one of the league's top goaltenders. Another good thing: Pittsburgh will be wearing their classic black and gold alternate jerseys for all of their home games in the playoffs.
Bad: Injuries could put a damper on a marquee matchup.
Ugly: Lots and lots of Pierre McGuire.
---
phonymahoney: Washington Capitals (1st) – Philadelphia Flyers (WC)

How do you think the series will play out? I believe the Flyers will win, but have nothing to back it up. it's just a hunch. I believe the Ghost of Ed Snider will play a role in those meddling kids from Washington losing this series, and the Ghost Bear may play a part as well.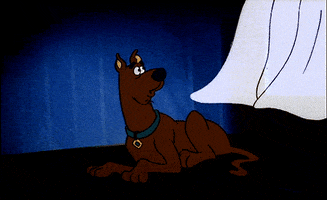 How many games? 7 close ones. The last three outings between these teams went to overtime.
How hot is this rivalry? Hot. Flyers are the closest team to the Caps, geographically speaking, and the cities are generally rivals anyway, so it was bound to happen. Divisional play and easy travel for fans probably helped the cause, as well. Oh, and guys like Chris Pronger and Scott Stevens; If your mother wore a Scott Stevens jersey, you would be justified in punching her. The rivalry heated up back in the Patrick Division in the 80s, when the Caps beat the Flyers for their first ever playoff series win, which was the Flyers' third first round exit in a row. It was the last time Flyer legends Bobby Clarke and Bill Barber were on the ice for Philly, and they lost in overtime on a breakaway goal scored by noted dirtbag Dale Hunter. The rivalry re-ignited in the last decade, with the Ovie era, and the re-emergence of the Capitals.
Also, there was this completely ridiculous incident in 2013.
What's the excitement level of a non-fan of either team? Kuznetsov! Ovechkin! Giroux! Holtby! Flyers goaltender du jour! Gostisbehere! TJ Oshie! MURICA!
Beardability: Holtby can grow a great one, but Ovechkin's got that patchy iron-curtain-peasant/Hans-Klopek thing going on. Also, I'm having trouble finding any picture of Oshie where he looks like someone who needs to shave.


Edge goes to the Flyers here.
The Good: Drama. And sweet fucking uniforms: two of the best alternates in the league (though we won't see them), and the Flyers' home jerseys are excellent. Also, the usual flashiness from Giroux, Voracek, Ovechkin, Backstrom, et al.
The Bad: Washington's goal horn. Shut up already.
The Ugly: The defense, apparently: the last time there was a shutout when these teams played each other, it was 2012 and Ilya Bryzgalov was the winning goalie. ILYA BRYZGALOV. SHUTOUT. Think about that.

F-bomb rating: 8/10, at least.
---
---
The WEST
---
Central Division
the german hammer: Dallas Stars (1st) vs Minnesota Wild (WC)
How do you think the series will play out?: Based upon the five-game season series, which the Stars won 4-1, it looks like Dallas should outright win this series. Closer examination shows that of those four wins, Dallas won three of them in overtime. So, expect the Wild to play competitively against the Stars.
How many games?: Dallas in 5
How hot is this rivalry?: It's warm, but not hot. Despite the Stars seemingly becoming the Chicago Blackhawks: Texas Branch by taking on former 'Hawks players Patrick Sharp and Johnny Oduya, the fact that the Stars are not the 'Hawks makes this not as heated as it could be. This is still more a rivalry than the Bruins – Wild game that NBCSN tried to tout as if it were a real thing.
What's the excitement level of a non-fan of either team?: I suppose this where someone says something about Minnesota being The State of Hockey™ or about how the Dallas Stars were once the Norths Stars or something. The hockey nerd contingent probably loves this matchup.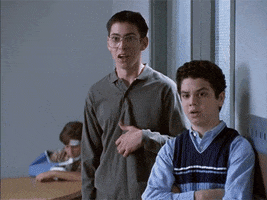 Beardability: Well, The Wild's Twitter account was celebrating World Beard Day.
We hear it's World Beard Day… #mnwild pic.twitter.com/raZpXxiQhh

— Minnesota Wild (@mnwild) September 6, 2015
Admittedly, though, they are missing the beardability of Brent Burns, who took his hirsute talents to San Jose. Dallas wins the beard-off with shear follicular strength, buoyed by the fact that Jordie Benn is Yukon Cornelius. Seriously, why is his beard that colour?
The Good: Our old friend Tyler "tyty@partyzone.net" Seguin (partially torn Achilles) will likely be back for this series. He hasn't been ruled out for game 1…yet.
The Bad: The Stars goaltending has a GAA of 2.78
The Ugly: Minnesota's Penalty Kill average is a dreadful 77.94%. The Stars' Power Play was ranked 4th in the league during the regular season at 22.1%. This almost isn't fair.
---
Carvinbass18: Blues (2nd) vs Blackhawks (3rd)
How do you think the series will play out? The regular season series between the divisional rivals went in the Blues favor, 3-2. Three of these games ended in OT/SO so you know these games are going to be close. With the Blackhawks looking mortal at times this season, I think this will be the year the Blues break through though and knock the Hawks out early.
How many games? Blues in six. The Hawks won't have Duncan Keith for Game One and that loss will be tough for them. The Blues will gain momentum at home and go to Chicago 2-0. A deficit they won't be able to overcome.
How hot is this rivalry? The Hawks are 8-3 all time in series against the Blues with the most recent being in 2014, a 4-2 Chicago victory. A rivalry that dates all the way back to 1967, this is a hot one, a bona fide 10 F Bombs.
What's the excitement level of a non-fan of either team? I don't know who's soul is sold to either between the Hawks and NBC, so as non-fans of either team you know who the Hawks are. For those who are sick of the Hawks winning ways, it's obvious you'll cheer for the Blues. The Blues have a flashy young scorer in Vladimir Tarasenko and a stifling defense led by Alex Pietrangelo and Kevin Shattenkirk. The Blues are hungry for some playoff success and will be battling every night.
Beardability The Blues haven't put it together long enough to go full-playoff-beard, but the talking point for this series won't be a beard. It will be the evolution of Patrick Kane's mullet. Still can't compare to Jagr though. Forever Jagr Mullet.
Good Strong Defense vs Good Offense. Can't beat that, it's what rivalries are made of.
Bad NBC's constant praise of Chicago. I cannot last more than 5 minutes before wanting to mute the TV.
Ugly Both teams employ some #DumbJerk players. Chicago with Keith & St. Louis with Steve Ott, who is on IR with a torn hamstring.
---
Pacific Division
the german hammer: Anaheim Ducks (1st) vs Nashville Predators (WC)
How do you think the series will play out?: Judging by the regular season series, it seems that Nashville should win this one, if their goaltending (paging Pekka Rinne) shows up; the Predators GAA is a not-so-great 2.60 GAA.
How many games?: Gut reaction: 7 games
How hot is this rivalry?: Eh. It's hard to say that there is a true rivalry between two 1990's expansion teams in different divisions. Lukewarm? Tepid?
What's the excitement level of a non-fan of either team?: Everyone hates the Ducks, right? Corey Perry is hard to root for but easy to want to punch in the face. Basically, if you're looking for that to happen, you may be excited for that but ultimately disappointed. It's probably the same about the Preds as well. It's kind of difficult to get truly excited.
Beardability: Shea Weber kind of looks like a Neanderthal with or without a beard, so, that's something? Actually, the Preds have this locked down since Ryan Ellis can grow a humaangas big orange beard, way better than that manicured crap that Ryan Kessler keeps year-round.
The Beautiful Predators defenseman Roman Josi. He's not bad on the eyes and he was also second behind Filip Forsberg in points with 61.
The Good: The Ducks Power Play is tops in the league at 23.1%.
The Bad: The Preds Penalty Kill was ranked 16th overall (by comparison the Bruins were 11th) at a mediocre 81.2%.
The Ugly: Corey Perry. Seriously, the only word I can use for his face is German: Backpfeifengesicht, which means a face that begs to be slapped or "a face that's badly in need of a fist".
---
Miss Muse: Los Angeles Kings (2nd) – San Jose Sharks (3rd) Preview:
How will series play out? In the regular season, the Sharks edged the Kings winning three games to two, and outscoring the Kings 18 to 13. Here's the thing though. Last time these two teams met in the playoffs, it was UGLY. Well, ugly if you were a Sharks fan and pretty damn hilarious if you were pulling for the Kings. Meeting in the first round in 2014, the Sharks jumped out to a 3-0 series lead and then, well, tanked, losing the next 4 to the Kings. Both teams didn't even qualify for the playoffs last year, so they've had a lot of time to let the anger simmer for this matchup.
How many games? I would be very surprised if this series didn't again go the full seven, but hopefully with a little more back and forth this time.
How hot is this rivalry? If you are a Kings fan you hate the Sharks. If you are a Sharks fan, you hate the Kings. And both hate the Ducks intensely. Given the location and the relatively short amount of time these two teams have faced each other, this match-up could in no way be confused for the Bruins-Habs rivalry. But it's plenty ugly enough.
Excitement level of a non-fan of either team? Uh. California hockey. 10 or 10:30 p.m. gametime starts. Meeeeh. I'm sure the fans and players HERE will be pumped, but I can't imagine any of my East Coast friends sacrificing any shut-eye for a 1st Round Western Conference game between two teams from California.
Beardability: SJS wins with Brent Burns alone in its lineup. Hands down. I was even trying to look at the Kings roster from 2014 to gauge their potential beardability, and nope.
Good: This rivalry is real and the Sharks are looking to avenge their epic collapse of 2014. Get out your popcorn.
Bad: Those start times, dammit. Fire up those coffee pots.
Ugly: I expect the penalty minutes to rack up at an alarming pace the longer this series goes.
---