Where's Stanley? It's too early to tell. Phil Pritchard isn't telling. (Ok, he probably would say, but there's 4 rounds of games to go, so we didn't ask.)
Three games last night. Did you see them all? We did.

Red Wings at Lightning

These two teams tried hard to create a rivalry tonight. They were all over each other for much of the game. 18 penalties were assessed in total, including a strange 3 vs 3 penalty assessment after a monster shoving and grabbing match at 11:42 into the 2nd period.
Curiously, no one ever completely dropped the gloves, so only 2 minutes for anyone.
Period the first: The Bolts were dominating on the faceoff dot, winning at least 11 in a row. However, the Red Wings won the zone-time battle, and were more effective at setting up in the zone and making shots. They nearly doubled up the Lightning in shots on goal for a while. However, it was the Lightning who were able to sink one before the end of the period. Alex Killorn snatched a pass along the boards aimed at Dylan Larkin, and passed it to Tyler Johnson, who was off to the races. He follows with a horizontal pass to Nikita Kucherov, who puts it into the top of the net. 1-0 Tampa Bay.
The chippiness begins, as a few big hits were made, and a few penalties were traded. The period ends with the Wings winning the shot count 13-8 ,but still behind on the scoreboard.
Period the second: The period starts with a 4-on-4, but, 2 minutes later, the score has not changed, and Detroit draws a faceoff in the offensive zone. By this time, it's the Red Wings who have been winning the draws. Off the faceoff, Tomas Tatar passes back to his defensemen, and Mike Green puts the puck behind ong>Ben Bishop. 1-1.
Two minutes later, Kyle Quincey (no relation to the market in Boston – thank you Doc Emerick), fires a shot on goal which is deflected in the net by >Justin Abdelkader. 2-1, Detroit.
After Jonathan Drouin gets a penalty due to some net-front antics, and the ensuing kill (where Bishop makes 3 nice stops), Kucherov tucks a puck under Howards legs. 2-2.
Two MORE minutes later, Alex Killorn knocks Dylan Larkin on his speedy little ass. This results in team-wide chaos, with everyone on the ice pushing, grabbing, strangling, and otherwise roughing everyone else on the ice. 12 minutes of ofsetting penalties are assesed, resulting in a 5-on-5.
Strangely, they assessed roughing penalties to Larkin/Helm/DeKeyser, and Braydon Coburn/Brayden Coburn, plus an Interference to Alex Killorn. Yep, they assessed 2 simultaneous roughing penalties to one guy, resulting on a 5-on-5 with 3-men in the box for Detroit, and 2 in the box for Tampa.
Not satisfied with this, the teams hooked and slashed each other, so each team could get a power play.
Period the 3rd: We start out with a skate delay – one of the linemen was off the ice, presumably getting his skate repaired — you should have gone before we left!
The usual sources of hockey photos and vines have been shut down, so I shall share with you this interference penalty:
Jonathan Drouin gets tag teamed by Henrik Zetterberg and Justin Abdelkader https://t.co/voxPdk0omt

— Marina Molnar (@mkmolnar) April 14, 2016
Our old nemesis No Goal showed up in the 3rd, when a Victor Hedman goal was called back due to Jonathan Drouin being offside. Detroit challenged & won.
It did not matter – the ice was now firmly tilted to the Blue side. Johnson, Kucherov & Killorn would combine for a 3rd goal, ensuring the win.
Lightning 3 – Red Wings 2
---
Rangers at Penguins
Sidney Crosby has arrived pic.twitter.com/WlSCcpDnVb

— Pete Blackburn (@PeteBlackburn) April 14, 2016
RANGERS @ PENGUINS GAME ONE
Lessee…what was my prediction for the series…
A defense that's already been prone to blowing leads will be shorthanded and facing Crosby, Kessel, and (possibly) Malkin. Penguins in 5. Except if Fleury's out, in which case Rangers in 5.
Ok, it's just about game time!
Fleury OUT for PIT. Zatkoff the starter, Jarry backing up.

— Bob McKenzie (@TSNBobMcKenzie) April 13, 2016
Oh dear.
The game isn't on NBC Sports, so I get to choose between Steigerwald or Albert for the play-by-play. Seems fair to go with the home broadcast team for each game, so Steggy it is. The Penguins gave out gold tshirts to the fans, so the Consol Energy Center is looking bumblebeeriffic. (edit: apparently they're calling the Gold Rush. Uh ok.) The Penguins are rocking their retro black and gold alternates for their home games throughout the playoffs:
Great move, and I hope they stick with it next season. Pens dressing 7 defensemen and 11 forwards. PIT-NYR series injury report:
Rangers: Ryan McDonagh
Penguins: Evgeni Malkin, Marc-Andre Fleury, Beau Bennett, Matt Murray, Kevin Porter, Bryan Rust, Scott Wilson
FIRST PERIOD
Stalberg NYR called for a very iffy hook about five minutes into the 1st. Nothing doing, penalty killed, and play continues.
Penguins going with a collapsing box defensive scheme in front of Zatkoff. Rangers take advantage of a lot of free space around the perimeter and behind the net, generating a lot of shots. Zatkoff stands tall.
Another penalty to Stalberg. Rangers going with an active box against the Pens' 1-3-1 scheme. Another penalty killed. Whoops, Eric Fehr snows Lundqvist and takes an unsportsmanlike conduct penalty.
Penguins go with an active box against the Rangers'…er…sloppy umbrella? Pens clear the zone, then put up a strong forecheck resulting in a scoring chance followed by time killed.
The Vulnerable Minute lives up to its name as Lundqvist takes a teammate's stick to his eye through his mask. A lengthy pause with Lundqvist in obvious pain, but he recovers.
No, really, it's the Vulnerable Minute. Dump 'n chase by the Pens with less than 30 seconds left in the period, puck bounces to Hornquist in the slot, Hornqvist tucks it in and the Pens end the period up 1-0.
His nickname is Horny. I'm not making this up.
SECOND PERIOD
Uh oh. Raanta in for the Rangers, Lundqvist out of the game.
The puck drops and Chris Kreider immediately takes an interference penalty. Penguins go with a left-side overload which generates a great chance, but the Rangers clear. Good neutral zone play by the Rangers frustrates the Pens' zone entry attempts. Eventually the Pens get the puck in the offensive zone, and a right-side overload generates a shot that rings off the post. Penalty killed and play continues.
Time zips by, long stretch without a whistle, some shots, nothing doing.
Rangers take a holding penalty. Rangers use a less-active box against an umbrella scheme from the Pens. Lengthy zone time, good chances generated, but the Rangers get a shorthanded 2-on-1 break that results in a tripping penalty.
Rangers work the half-wall in a right-side overload against the Pens' active box. Zatkoff makes a big save on Zuccarello and the Pens kill it off.
Sudden breakdown by the Pens results in a 3-on-1 chance by the Rangers. Zatkoff comes up big again, and we may have an early case of Hot Goalie Syndrome.
Vulnerable Minute strikes again! Sidney Crosby roofs it on a breakaway with 1:04 left, Pens leave the 2nd period up 2-0.
THIRD PERIOD
Rangers hit a post and Zatkoff makes another big save. Two minutes in, Hagelin takes a 4-minute high sticking minor and Cole takes a 2-minute interference minor on the same play, Rangers go on a 5-on-3.
A full minute of zone time for the Rangers and Derek Stepan scores.
The folks on Blue Shirt Banter call him Weenie Hut. I sent email to their managing editor asking for an explanation, but he's at a loss.
In the remaining three minutes of the power play, the Rangers get a lot of zone time and some good chances, but cough up a 2-on-1 break. Kuhnhackl scores shorthanded and the Pens regain the two-goal lead.
Pens go on another power play, 1-3-1 scheme against a…oops the Pens scored. Shot hits Kessel's butt in the crease, Horny taps it in. BUT WAIT! Vigneault challenges! The call stands! Pens up 4-1.
Pens get lazy, defense gives up too much space, and Weenie Hut gets a rebound goal. Pens still up 4-2.
Kris Letang takes a shot from Brassard off his hand and heads to the dressing room. Rangers pull Raanta with three minutes left, but Horny gets his third for the hat trick. Pens fans chanting Zatkoff's name as the clock winds down. Pens win 5-2.
---
Blackhawks at Blues
I figured out whose soul has been sold.
It's Chicago's. NBC now owns them because instead of Doc and Pierre going to Pittsburgh to worship Crosby as per usual, they were in St. Louis for Game One. Out of the three games last night this one was super meh.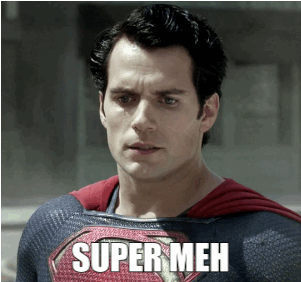 The first period just kinda happened. Good chances for Chicago, but they were quick hitters turned aside by Elliot. There were three St. Louis penalties and two for Chicago, but neither team could capitalize on the powerplay.
The second period kicked off with a Michal Rozival interference penalty on Scottie Upshall at 3:13; a huge hit in front of the crease, with the puck nowhere near either player. However, St. Louis could not capitalize on the power play. More play similar to the first with St. Louis getting their fourth power play opportunity of the night going by the wayside and the second period ends with the score of 0-0.
To be honest, I went to bed after the second period ended. It was 11:15 and I was exhausted. Thanks NHL for starting that game at 9:30, only to have the beginning of the game missed anyway by the end of DET vs TB. I assume the third period played out like the first two, good chances going either way being stuffed out by quality goal tending and good defensive position. Chicago gets another power play chance, but yet again, 0-0. Overtime hockey is the best hockey, and David Backes played hero for Game One, having a crossing pass deflect off the skate of Trevor van Reimsdyk and in for the 1-0 win and St. Louis series lead. Brian Elliot made 35 saves for his first career playoff shutout. Game Two is Friday night at 8 p.m. EST.