Soooo muuuuch hockey.
4 more NHL playoff games are in the books. Recaps up later today.
7 of 8 series have started (Preds@Ducks starts tonight)

One of the big stories this year is injuries.
Henrik Lundqvist missed most of the Rangers@Penguins due to an eye injury, and still has enough swelling that he may not play on Saturday.
Evgeni Malkin was still out for the Penguins, but hopes to return soon. If their recent success is an indicator, they may not need him. Zatkoff filled in respectably for Fleury (who is out with a concussion) but who knows how long that will last.
Penguins' backup Zatkoff responds in a big way https://t.co/rZsyxaxbJW

— Craig Custance (@CraigCustance) April 14, 2016
Sean Couturier took an upper body injury thanks to an Ovechkin check. The word is that shoulder injury will keep him out for the rest of the series.
The Stars-Wild game was played without Seguin or Parise, though Seguin was at morning practices after missing time (due to a partially cut ligament).
The Ducks may be healthy-ish enough to play tomorow.
Kevin Bieksa (upper body) and forwards Rickard Rakell (appendectomy) and David Perron (shoulder) might all be healthy enough to play in Game 1, per the Orange County Register's Eric Stephens.
With Steven Stamkos out for the Lightning (possibly forever?)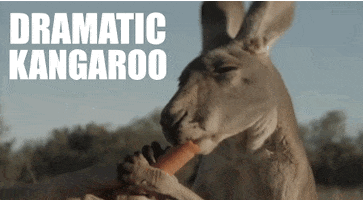 Jonathan Drouin has filled in, and he was – while pointless – a threat in Red Wings @Lightning game one. Of course he also Wheelered the heck out of a breakaway so there's that.
In Bruins news:
Claude Julien will be back next year but Doug Houda will not be.
#NHLBruins GM Sweeney on Claude Julien returning next season, "Absolutely."

— Shawn Hutcheon (@ShawnHutcheon) April 14, 2016

Still no word on Sacco or Jarvis – both of whom have expiring contracts.
Patrice Bergeron is apparently untouchable
#NHLBruins Julien, "There are players who are untouchable on our roster. Patrice Bergeron isn't going anywhere."

— Shawn Hutcheon (@ShawnHutcheon) April 14, 2016

(The proper term is "immaculate", Claude)
Rask's job is safe for now too, in spite of being the latest victim of the Bruins pundit rage-cannon.
#NHLBruins Sweeney on Tuukka Rask, "He's driven to win. We believe he's damn good goaltender. Not inclined to give that away."

— Shawn Hutcheon (@ShawnHutcheon) April 14, 2016
Hockey all night. Tired but happy.
What's going on with you folks? — oh yeah, I'll bet it's hockey.