Day Four of this First Round of Stanley Cup Playoffs started with a matinee game on NBC of all networks. Lundqvist was back. Would it make a difference? How good is the goaltending in that Flyers-Capitals series? Can the Wild just forfeit the remaining games instead of getting killed by the Stars? Will the Kings allow the Sharks to take both games at the Staples Center? All these answers and more will be answered!
Our Eastern Conference recaps are running late, so lets share with you the recaps of the Western Conference, since you probably didn't stay up late enough to watch them all the way to the end.
---
Rangers at Penguins (Series Tied 1-1)
The Rangers got theirs yesterday, defeating the Penguins in their own house, 4-2, and tying the series.
Henrik Lundqvist, who had missed the final two periods of the previous match due to an eye injury, returned to play the entire game, making 29 saves on 31 shots.
Here's a play you might want to see:
Pretty passing leads to this Phil Kessel goal #Pens https://t.co/fkR819mVd9

— Marina Molnar (@mkmolnar) April 16, 2016
---
Flyers at Capitals(Capitals Lead 2-0)
The Flyers started strong, getting off 19 shots in the 1st, but it wouldn't be enough. Braden Holtby was lights out.
Brandon Manning landed in the box at 13:32 in the first. On the ensuing powerplay, defenseman John Carlson gave the Capitals the lead with a goal from the point.
Carlson scores again for the caps lets go caps lets rock these flyers pic.twitter.com/c55cCZlkYI

— azzurro990 (@frankie0819) April 16, 2016
Two minutes into the 2nd, from the right corner, Karl Alzner threw the puck up to Jason Chimera in the neutral zone. In crazy turn of events, the puck deflected off Chimera's stick and headed straight for Steve Mason's five hole and into the net. This fluky, brutal goal gave Washington a 2-0 lead. If you're a goalie, it's a complete and utter nightmare, a Toskala calibre goal.
A goal scorers goal for Chimera. #CapsFlyers #RockTheRed pic.twitter.com/BR7AOcEPvR

— #RockTheRed (@washcaps) April 17, 2016
Braden Holtby felt for Mason:
"I couldn't even watch the replay of it. As a fellow goalie, you never want to see that happen. I'm glad it wasn't a one-goal game in the end. Even as an opposing team, you want to earn your goals and whatnot (instead of) weird bounces like that. I feel for him, but, in saying that, we're going to have to be extra prepared next game because he's an NHL goaltender. He's mentally tough, so he's going to be coming back with a very good game, and we've got to be ready for that."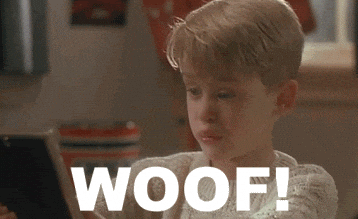 At 8:50 of the 2nd, Nick Cousins and Andre Burakovsky earned matching roughing minors, bringing on a couple minutes of 4-on-4 hockey. Brayden Schenn moved into the slot and dropped the puck to Jakub Voracek, who beat Holtby for his first goal of the series, bringing the Flyers within a goal.
Interesting defence by Orpik on the Voracek goal. pic.twitter.com/EhJmqyi5HS

— Marc Dumont (@MarcPDumont) April 17, 2016
At 16:42 of the 2nd (apparently the Flyers suffer from Bruin-esque second periods), Mark Streit held Nicklas Backstrom, and found himself killinh two minutes, shamefully. Somehow, the Flyers thought this was a good defensive strategy with Alexander Ovechkin on the ice:
Alex Ovechkin was drafted by the Capitals. 12 years later teams still give the best goal scorer ever this much space pic.twitter.com/lDYhTzToDl

— Rangers pls (@liamgordd) April 17, 2016

So, of course this happened:
When are we going to start calling THIS goal "The Ovechkin" ? pic.twitter.com/l8J2C8Q37E

— Faizal Khamisa (@SNFaizalKhamisa) April 17, 2016
In the third, Backstrom scored with 2:13 remaining. Washington wins, 4-1, and leads the series 2-0. 41 saves for Holtby.
---
Wild at Stars (Stars Lead 2-0)
This series is the worst playoff series this season. You shouldn't be watching it. I shouldn't be either. It actually gives me great pain do to the thrashing around and rolling my eyes back into my head because it is Just. So. Very. Boring.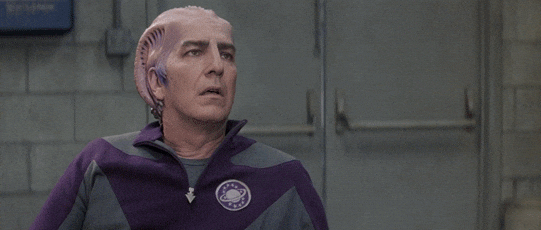 To add to the boredom of every man, woman, and child who is forced to watch this crap, it is chock full o' penalties; between the two teams eleven in this game, eight in the first.
So, the broadcast crew made a BIG DEAL about Tyler Seguin returning tonight, and rightfully so, since he's one of the Stars' best players. First, there was talk that he would get limited minutes, most likely not with his usual line mates of Jamie Benn and Cody Eakin. Wrong. Seguin was back with his pals, playing nearly identical minutes to them in the First Period; he would end up with 15:40, more than Eakin, less than Benn. Next up in Injury Talk was Zach Parise and Thomas Vanek. Parise has a herniated disc which will likely require surgery, but, they're hoping that his extensive physical therapy will allow him to return before the series end. Vanek has the nebulous Upper Body Injury that's kept him out of the lineup since April 3rd.
This period started dreadfully slow. The most excited thing that happened through half of it was Ryan Suter one-handing a puck to center ice. Snore.
Surprise! Marco Scandella gets the penalty for Hooking against Cody Eakin at 8:28. Not to be outdone, Dallas matches that one with a Too Much Man penalty at 9:39 served by Patrick Sharp.
Antoine Roussel goes down behind the goal after contact with a Wild player. The officials don't even look at him since he was DIVING and it was just so obvious. Roussel would continue to be an asshole in the ensuing faceoff, using his stick to point at opposite players. Officials spoke to him after that, presumably giving him a stern warning.
At 13:08, Dallas goes on the Penalty Kill when Ales Hemsky is caught slashing Charlie Coyle. Don't worry, Minnesota fails to capitalize upon it.
The idiot that has glass seats in the attacking zone keeps banging and holding a stupid sign. I want to strangle him. Since I can't legally do that, I did this instead. You're welcome.
At 16:45, Suter goes to the box for tripping Jamie Benn. The NBCSN team states that Minnesota had least minutes on the PK this year. HA HA HA HA HA HA HA HA HA HA HA HA HA HA HA.
MN looks like they have an honest to goodness scoring opportunity with Coyle and Granlund pressing…but the puck had other plans. Even though they couldn't score, the Wild had 7 SOG this first period, a vast improvement over the 2 they had in the first game
What I loved about this period: The Music Guy keeps on giving by playing Depeche Mode's "Personal Jesus" and Iggy & the Stooges' "Search and Destroy". Love it. More, please.
The most controversial play of the game occurs at 3:54 in the Second Period. The puck is deflected off Roussel's skate, up onto the top of the net from which it bounces onto Devan Dubnyk's shoulder. Dubnyk, trying to find the puck and probably realising it's on his back, pushes back on the goal, dislodging it. The officials wave off the goal right away but it goes under review by Toronto.
kick? net off moorings? i have no idea pic.twitter.com/PY3IrndJ9t

— Stephanie (@myregularface) April 17, 2016
After what seemed like several lifetimes,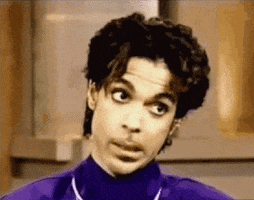 the call on the ice is reversed and it is a good goal. Torchetti decides not to challenge. This is Roussel's first ever playoff goal. I don't care because he's still a weasel.
Many more penalties happen including a 10-Minute Misconduct on Ryan Carter for messing with Kari Lehtonen near the benches.
here's why Carter got a 10 min misconduct (watch Lehtonen skating to bench) pic.twitter.com/hfLnDYHrNv

— Stephanie (@myregularface) April 17, 2016
Now, lots of penalties occur well into the next period. Jamie Benn scores at 10:23 in the Third. Minnesota finally gets it together enough to score a goal, their first of the series, at 12:42 when Marco Scandella rips a slapper past Lehtonen. More penalties happen, no more scoring happens.
Let's hope for a merciful end and short run on this series. It is awful hockey.
---
Sharks at Kings
All right, hey look, Kings, this isn't funny anymore. Maybe you're thinking "Hey we still got this," as you dust off your 2014 calendar, but dropping two at home, YOUR OWN HOME, isn't all that reassuring. Kings are going to the Shark Tank down 0-2 as they drop this game 2-1.
I admit to not seeing the game live, as I was being all cultural 'n shit, so let's go to the highlights.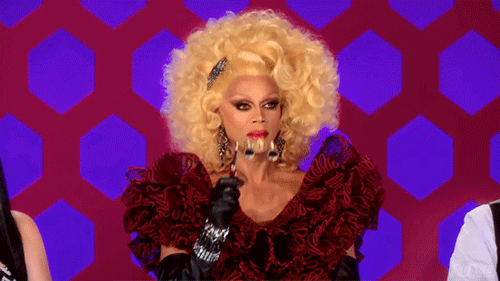 Joe Pavelski opens up the scoring three minutes into the first period, on the Sharks' very first shot of the game. Brutal. The Sharks go into the second period with a 1-0 lead.
Both teams had plenty of power play chances, five each for the night, but each would only capitalize on one of them. While both Tyler Toffoli and our good friend Milan Lucic were sitting in the box, the Sharks, who had the third best power-play in the league during the regular season, capitalized on the two man advantage. Logan Couture fires a rebound past Jonathan Quick, and the Sharks are ahead 2-0.
Feel free to insert your favorite horse joke here.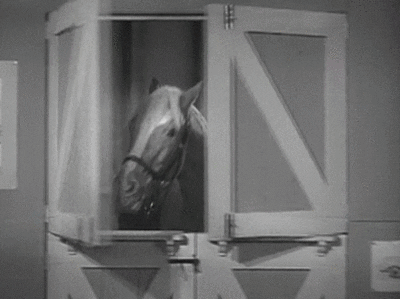 The Sharks would take The Most Dangerous Lead in Hockey into the third period, and then for most of the third, until Vincent Lecavalier ruins Martin Jones' shut out with just over five minutes to go. It was a pretty nice sequence on the power play, as the Kings were desperately trying to get something, anything, going for them, and after maybe the fifth try on Jones during the penalty against Melker Karlsson, Lecavalier manages to bang the puck into the net.
Buuut…too little too late. The Kings and Sharks will face each other again Monday night. This game is definitely a must-win for the Kings.
Let's check in on how the fan base is doing.
— The Royal Half (@theroyalhalf) April 17, 2016
Uh, OK then!
See you Monday.