One East Coast game, one West Coast game, one Middle Coast game.
Three recaps.
We are good at math here at B2B.
Capitals at Flyers(Capitals lead series 3-0)
Down 2 games to 0 in the series, the Flyers needed a convincing Game 3 win to stay in the race. They got the strong start they were looking for: late owner Ed Snider was honored in a ceremony before the game, and the Flyers came out, well, flying. The first period ended tied at one goal apiece, with tallies from Michael Raffl and Marcus Johansson (a PPG). Two penalties were assessed to each team during the first; it wouldn't stay that way for the remainder of the game, however.
Joke is almost too easy. pic.twitter.com/YAlKgY5A7D

— Broad Street Hockey (@BroadStHockey) April 18, 2016
In the second, Alexander Ovechkin and the Capitals took the lead, scoring at 8:50. Brooks Orpik was injured on a clean hit by Colin White with 8:01 remaining.
Orpik injured on this hit pic.twitter.com/WohH6mQ3H1

— CAPITALS HILL (@CapitalsHill) April 19, 2016
He didn't look too good afterward.
Brooks Orpik doesn't look right after a hit from Ryan White (has had concussion issues in the past) pic.twitter.com/5lSvzgsCw6

— Marina Molnar (@mkmolnar) April 19, 2016
The penalties were still even, with three per team, and a total of five each through the first two periods. The Caps were 1 for 5 on the PP at this point, and the Flyers were 0 for 5. The second period ended with a score of 2-1, with Washington taking control of things.
Then the wheels fell off. The Flyers landed in the box EIGHT (8!) times in the third period. At 12:17, Flyers forward Pierre-Edouard Bellemare was ejected for this lovely hit from behind Dmitri Orlov. Yikes. Orlov is lucky he got his arm out there to (literally) save his neck.
Pierre-Edouard Bellemare got ejected for this hit and 100% deserved it. (via @TheCauldron) https://t.co/FMGONMybnP https://t.co/2yR4fDUDjk

— SB Nation NHL (@SBNationNHL) April 19, 2016
The Capitals paid two visits to the box. Reminder: eight (ocho) penalties for the Flyers in the third. The Capitals scored four more powerplay goals. That's 5 PPGs on the game for the Capitals. The Flyers' PK was only 45% effective. When you feel bad about the Bruins and their special teamns, think about how awful that is.
Washington won 6-1 and they lead the series 3-0, and the Flyers' backs are against the wall. Maybe the ghost of Ed Snider makes a 2010-esque comeback happen, but probably not. Usually ghosts just make scary noises, and bring you back to the Christmas party at Old Fezziwig's place in order to teach you a lesson – they don't usually use their powers for hockey.

Good going, Philly.

Stars at Wild(Stars lead series 2-1)
Me: Hey, Wild!
Wild: Hey, uh, you.
Me: Can I just tell you something?
Wild: Sure, I guess.
Me: There's no shame in losing this series.
Wild: Uh, what?
Me: I mean, you made it to the playoffs. My team, the Bruins, didn't. Your Central Division cohorts, the Avs, didn't even make the playoffs.
Wild: But, we want to win, we have to…
Me: No, you don't. Just give up on this one. Don't even show up for the next one. Have a team dinner at Chipotle beforehand or something. Please don't make anyone else suffer through this series anymore.
Wild: …
Tyler Seguin is out for this game. When I saw the alert from the awful NHL app stating this, I though, "Yeah, I bet it was totally worth it to play him for 15-plus minutes the other night, his first game back from the laceration." Stupid Stars.
Minnesota is wearing their alternate jerseys tonight. I can't remember if this is there Krispy Kreme jersey or not. Also, I have decided I don't care.
I just whined to my husband, you may know him as Intentionally Widenberg, that I. Don't. Want. To. Watch. This. Game. Why are you making me? Is this part of that whole "til death do you part thing"? If it is, I wonder how that will play out.
First Period:
Oh, right, the game. Well, Dallas scores almost as soon as anyone realises there is a game happening with only 26 seconds elapsed. The puck is deflected off Patrick Sharp's stick on a shot by Alex Goglioski.
Lookin' Sharp @DallasStars 😉 #StanleyCup pic.twitter.com/7Gqq1UneD4

— NHL on NBC (@NHLonNBCSports) April 19, 2016
At 4:10, Sharp scores again. Cody Eakin clears it from Dallas' zone to Sharp, who takes it into the attack zone snapping it on goal past Devan Dubnyk.
Less than 5 minutes in. The @DallasStars have a 2-0 lead thanks to this guy. #StanleyCup pic.twitter.com/otPP743mZ0

— NHL on NBC (@NHLonNBCSports) April 19, 2016
After the pair of goals against, the crowd at the Xcel Energy Center is silent. SILENT.
Matt Dumba gets called for Interference against Antoine Roussel at 5:10. Minnesota kills off the penalty easily.
The Dallas Stars' Twitter is celebrating the goals by showing everyone else's pictures other than the goal scorer (Sharp). Are they equally as bored by this game that they need something to tweet out?
At 16:30, Justin Fontaine has a good chance to score but Kari Lehtonen takes it away. Just then, Stars defenseman Jason Demers trips Fontaine and goes to the box. After the Power Play at 19:10, The Wild score their first goal of this game, and just the second goal of the series, when Chris Porter deflects pass from Erik Haula.
Chris Porter gets the @mnwild their first goal of the game. #StanleyCup https://t.co/ANxXpiNjcc

— NHL on NBC (@NHLonNBCSports) April 19, 2016
Second Period:
Dammit. Erik Haula ties up the game at 6:04. The score is now 2-2.
.@ehaula ties it up! We've got a GREAT game going on @CNBC #StanleyCup https://t.co/9Dy51yVBEJ

— NHL on NBC (@NHLonNBCSports) April 19, 2016
A pair of Roughing calls on both Jordie Benn and Charlie Coyle at 17:27 force the teams to play four-on-four. With seconds left on the penalties and only 46.3 to go in the second, Minnesota scores during a screwed-up line change for Dallas that results in only three players on the ice. Jason Pominville scores the go-ahead goal for the Wild.
Gettin' Wild in Minnesota #StanleyCup pic.twitter.com/97UOrNaOEm

— NHL on NBC (@NHLonNBCSports) April 19, 2016
Third Period:
The Stars start out the Third on a Power Play after a Roughing call on Jason Pominville at the 20-minute mark. Apparently, he let Roussel get under his skin. No one scores, nothing happens. It would be really great if someone would score on a Power Play.
At 5:55 Stars' Defenseman Jordie Benn, brother of Jamie, is called for Holding on Mikhail Granlund, putting the Wild on the Power Play for the third time in this game. Jordie looks pretty pleased to be in the box.
GRRRRRR.#StanleyCup pic.twitter.com/5wZ33AKI5X

— NHL on NBC (@NHLonNBCSports) April 19, 2016

Miko Koivu finally scores a PPG at 6:26, making the Wild's lead two goals over Dallas, 4-2.
A 2 goal deficit to a 2 goal lead! #StanleyCup pic.twitter.com/AmTQrBNo7V

— NHL on NBC (@NHLonNBCSports) April 19, 2016
At 14:45 Colton Sceviour deflects the puck for a score. Devan Dubnyk protests to the refs, who have a conference about it. The Wild's coach John Torchetti uses his Coach's Challenge for Goaltender Interference, which does not go well. It's a good goal and Dallas has cut the Wild's lead to 4-3.
Dallas goes Empty Net at 18:30. Pominville scores an ENG 16 seconds later. The Wild win, 5-3.
The side of me that is tortured by the boredom of this series wanted this to be the penultimate game of the wild's 2015-16 season. The other part who boldly predicted that the Stars would need 5 games to win the series is happy that I could still be correct. Just because the Wild showed up didn't make this a good game; it was largely hard to pay proper attention. Both teams seemed to be more reserved tonight in attitude toward each other resulting in fewer penalties and scrums.
Game 4 will be at the Xcel Energy Center on Wednesday night.
Kings at Sharks
All right, Game Three! The Sharks can take a commanding 3-0 series lead if they win tonight! It's do or die time for the Los Angeles Kings! I'm expecting the Kings to play with some fire as…they really have no other choice. The puck drops. And on their first shot of the game, 30 seconds in, Joe Thornton gives his team a 1-0 lead.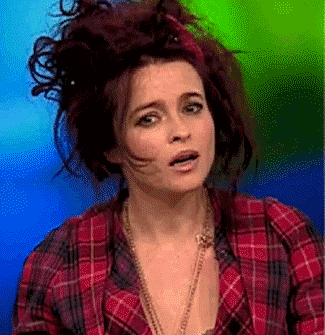 Wow. It is gonna be a LONG NIGHT.
Just…just look at this.
Joe Thornton goal #SJSharks https://t.co/SBXDrwKniV

— Marina Molnar (@mkmolnar) April 19, 2016
Joe Thornton with goal. Lucic with assist. Waiting for #NHLBruins fans to say, "Why can't we get players like them?"

— Shawn Hutcheon (@ShawnHutcheon) April 19, 2016
Anze Kopitar will tie it up when Tommy Wingels is sent off for hooking Drew Doughty.
Kopitar first goal of series. https://t.co/XvzFtWEH9f

— John Buccigross (@Buccigross) April 19, 2016
The Sharks were really taking it to the Kings, just swarming them, cutting off their lanes. But the difference in this game was Jonathan Quick.
Jonathan Quick allowed a goal in the first minute to give himself 59 minutes to accumulate clutch saves. Timing is everything.

— C. Tompkins (@Null_HHockey) April 19, 2016
I'm sure this was the Kings' plan all along. Period ends with the game tied 1-1.
On to the second period. Quick and Martin Jones are both being ridiculous. No scoring here but of note is that Kopitar tells on Chris Tierney for covering the puck with his hand in the face-off circle. Again, this was a night of penalties. The Kings took six. The Sharks took four. The big difference being the Sharks couldn't capitalize on any of them.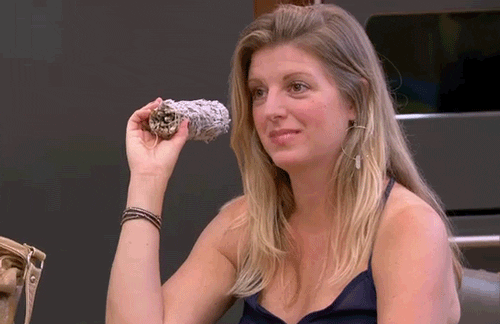 Third period. Nothing doing in the scoring department. The announcers start talking about the possibility of overtime. My night flashes before my eyes. Our good friend, Milan Lucic, takes a stupid, STUPID penalty in the middle of the third. The announcers say that he was the one who said they needed to channel their frustration into something positive, and not take stupid penalties. They must have turned off the tape before he said "like the one I will demonstrate during a critical part of the game."
On to overtime.
Here's something of note before I get to the game winning goal. Brayden McNabb looks like he just gives the puck away IN HIS OWN ZONE to Joel Ward, which of course causes Sharks fans to lose their minds at the SAP Center and Kings fans to wonder if McNabb lost HIS, but it turns out it was a smart play. Delayed offside is called when Ward touches the puck.
THANKFULLY, Tanner Pearson puts the game away just under 4 minutes into the extra period. I was totally running on fumes by this point. Drew Doughty most certainly was, having played over 35 minutes on the ice.
Pearson's goal was pretty sweet. Credit to Dustin Brown for knocking both Joonas Donskoi and Brendan Dillon off the puck to free it for Pearson to start a two-on-one breakaway just over the Sharks' blue line and bang it home for the Kings.
Thanks to Tanner Pearson's overtime goal, the @LAKings are back in the series. Don't Miss a Moment. #StanleyCup https://t.co/2YjQxzxK5B

— NHL on NBC (@NHLonNBCSports) April 19, 2016
The Kings and Sharks will next play on Wednesday evening at the SAP Center. See you there!