Good morning!
Four games were played last night:
PIT vs NYR
TBL vs DET
STL vs CHI
ANA vs NSH

The Lightning won 3-2 and are now up 3-1 on the Red Wings. Jonathan Drouin assisted on three goals last night. Looks like he's the real deal (with some meddling parents).
Boyle makes the call, Drouin sets the scene. #TBLvsDET https://t.co/A8pywfwC7t

— #GoBolts (@TBLightning) April 16, 2016
The Penguins beat the Rangers 3-1 and are now leading the series 2-1. 30 saves by Matt Murray.
Actual footage of Murray: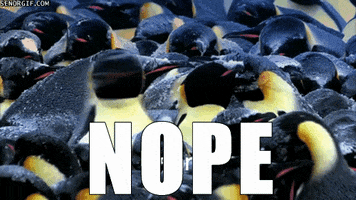 Since eating hi stick, Letang going all 'Mad Max.' Things turning ugly. #PITvsNYR

— Rob Rossi (@RobRossi_Trib) April 19, 2016

Music to my ears…
The Blues beat Chicago 4-3 and now lead their series 3-1. Tarasenko scored two goals, and Andrew Shaw is an asshat, probably. See hockey Twitter for that, I'm not getting into it, other than posting the more… nicer(?) gifs.
Andrew Shaw flipped a ref the double bird on his way to the box pic.twitter.com/NLAYnXYpsj

— Pete Blackburn (@PeteBlackburn) April 20, 2016
Andrew Shaw has no need for this water pic.twitter.com/2SBW85KeQU

— Pete Blackburn (@PeteBlackburn) April 20, 2016
The Ducks beat the Predators 3-0 in Nashville. 27 saves for Andersen. Chris Stewart scored, and I forgot he played for them now. Nashville leads the series 2-1.
Tradition. 🐟🐟🐟 #Preds #ANAvsNSH pic.twitter.com/oTxmCJZzwt

— Thomas Willis (@TomAWillis) April 20, 2016

This is a thing?
What's on tap?