Most of the games were pretty quiet. There was one though that had enough bad blood to inspire a Taylor Swift song.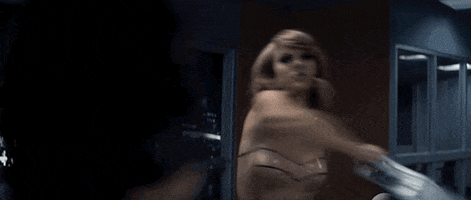 And of course, someone is keeping it classy.
---
Lightning at Red Wings (Bolts lead series 3-1)
Where's the kaboom? There was supposed to be a glorious kaboom!
After the last three  games, I was expecting a very aggressive game, with lots of borderline hits, outright cheap shots, melees and players generally losing control. There were a few hints early on, but they mostly kept it under wraps.
What we did get was
So.
Much.
Holding.
And.
So.
Few.
Called.
Alexey Marchenko got the night off and Kyle Quincey was back.
Jonathan Marchessault was out; the Lightning were playing with 11 forwards and 7 defensemen (though the Matt Taormina, only was credited with 2:39 TOI compared to Victor Hedman's 30:02).
There definitely were some big hits early on: Kyle Quincey & Tyler Johnson in a bizarre collision 90 seconds in
Kyle Quincey just owned Tyler Johnson pic.twitter.com/s102eUjHXc

— Pete Blackburn (@PeteBlackburn) April 19, 2016
And a hit on Pavel Datsyuk
Ouch, part II. pic.twitter.com/VrslKU03Gy

— NHL on NBC (@NHLonNBCSports) April 20, 2016
But neither of those led to a penalty.
5:32 into the First, Justin Abdelkader got caught holding (everyone knows he got an ounce in the house). The ensuing power play for the Lightning leads to a goal a mere 9 seconds into it off the faceoff – from Tyler Johnson to Nikita Kucherov.
The home crowd isn't dismayed for too long, in fact they are jacked up after some impressive stickhandling by Pavel Datsyuk (in what could very well be his last home game as a Red Wing). That plus a few Petr Mrazek stops has the fans hopping even though their boys were pinned in their own defensive zone, care of the hockey law offices of Johnson, Kucherov & Alex Killorn. The next call they thought they should have gotten has the Wings crowd shouting BULLSHIT BULLSHIT.
Nice shot comes from the Bolts, going top corner from just inside the blue line. An equally nice save from Mrazek prevents it from doing any damage.
Early in the 2nd period, in what seems like a continuing of the previous games' violent festivities, the net is knocked off pegs by Brendan Smith pushing Ryan Callahan into it after some agressive holding and checking. This causes the play to stop and Cedric Paquette finishes his check at the whistle. This leads to Paquette and Joakim Andersson commiting mutual roughing penalties.
Smith commits about 10 uncalled holding & interference penalties, so Andersson & Paquette go to the box for roughing. #TBLvsDET

— Bobby2Bergy (@Bobby2Bergy) April 20, 2016

Unfortunately, they managed to contain their rage from this point forward.
Tampa Does a good job keeping the play in Mrazeks's zone this portion of the period. This sustained pressure, coupled with a power play (courtesy of a Riley Sheahan slash) pays off for the Bolts. Kucherov (who else?) plays a give and  go with Jonathan Drouin and puts the puck in goal. Lightning leads 2 – 0.
Fourteen minutes into the period, everyone's favorite player, Vulnerable Minute, pulls this little trick:
What a crazy-ass goal pic.twitter.com/ihN8Ztk49R

— Pete Blackburn (@PeteBlackburn) April 20, 2016
Now the Detroit crowd starts the taunting crap again (they're down 2-1 at this point after all) "Bi—shop…Bi—shop".
Ben Bishop gets his revenge (or so he thinks). He overplays a bump from Gustav Nyquist into a power play.
Ha.
Ha.
Nyquist comes out of the box and ties the game. Ben Bishop not laughing any more. #TBLvsDET (You can taunt him now, Detroit fans)

— Bobby2Bergy (@Bobby2Bergy) April 20, 2016
Ooops.
There's a lot more speed, and back and forth to start the Third. The Red wings are a bit more successful at it but not enough to pull ahead in the scoring department.
The crowd goes a little nuts over a post-ringer, as do the play-by-play guys.
Larkin hits the post pic.twitter.com/i7kZKxx6Nl

— Stephanie (@myregularface) April 20, 2016
Just when we thought they would go into OT, the Lightning get a powerplay, and while they start out slow , they find their footing, and Hedman, Kucherov & Drouin combine to set up Ondrej Palat for a score, and Tampa breaks out of the tie.
Damn, sick movement by the Lightning on their go-ahead goal pic.twitter.com/z1Qhk45TGq

— Pete Blackburn (@PeteBlackburn) April 20, 2016
Tampa holds on to win 3-2 (This puts them ahead 3 games to 1 on the series).
Could that have been Pavel Datsyuk's last game at the Joe?

— John Shannon (@JSportsnet) April 20, 2016
---
Penguins at Rangers (Penguins lead series 2-1)
Last game, the Penguins' defensive scheme of clogging the slot in front of Jeff Zatkoff burned them as the Rangers took advantage of the perimeter space. Can the Penguins adjust?
The Penguins do make an adjustment, starting Matt Murray in goal instead of Zatkoff. Ryan McDonagh returns to the action, giving the Rangers a sorely-needed boost on the blue line.
Nick Bonino is bringing serious beard game for the Pens, going with the "Extra From Witness" look.
FIRST PERIOD
Odd combination of tight defensive play and sparkling scoring chances for both teams, but the goalies stand tall.
Marc Staal called for tripping about eleven minutes in. Aggressive defense by the Rangers prevents the Pens from getting set up, then Conor Sheary gets his stick up high on Dominic Moore and takes a double-minor.
Furious flurry by the Rangers on the power play, Chris Kreider stays with the puck and scores on his own rebound. 1-0 Range…CHALLENGE! Vigneault thinks it's offsides. The refs think it's offsides. NO GOAL strikes again!
Pringles abound as the play gets chippy late in the period, but it ends scoreless.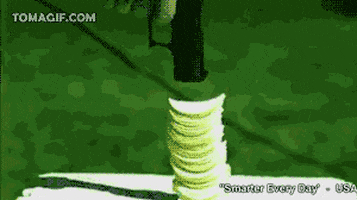 SECOND PERIOD
Boarding call against Kreider in the first minute. Penguins set up a left-side overload, the Rangers' aggressive box forces a turnover and sends Rick Nash on a breakaway. Nash snipes the glove-side corner over Murray, nobody was offside, 1-0 Rangers.
Roughing call on Trevor Daley, but the Rangers have a lot of difficulty getting their 1-3-1 set up and come up empty.
Evgeni Malkin takes a tripping penalty eight minutes in. Rangers get the 1-3-1 set up on a more passive box by the Penguins, but Murray just gets his arm out on a great screen shot.
The Rangers are poised to leave the period up 1-0, but Marc Staal decides to make the last minute a lot more vulnerable by taking a hooking penalty. Phil Kessel works the half-wall on a left-side overload and feeds Sidney Crosby for a stuff-in at the net. The second period ends tied, 1-1.
THIRD PERIOD
A simple series of chip-outs and chip-ins springs Matt Cullen on an unlikely break and he buries it. 2-1 Penguins.
From there, the Penguins tighten up the defense a ton, suffocating the Rangers' offense. Shots are 12-4 in favor of the Penguins for the period.
Not much doing for the rest of the period. Letang finishes it off with an empty net goal. 3-1 Penguins is your final score.
The Penguins appeared to play a lot more confidently in front of Murray. Expect Murray to get the start in Game Four.
---
Blues at Blackhawks (Blues lead series 3-1)
Huh, turns out I missed something last night.
I missed this one last night, I was exhausted and a 9:30 puck drop was not something my body was going to let me deal with. St. Louis wins game four 4-3 and takes a commanding 3-1 series lead. Lets see how it happened.
First Period
.@tara9191 makes it 1-0 @StLouisBlues #StanleyCup https://t.co/WX7dssCztU

— NBCSN (@NBCSN) April 20, 2016
Vladimir Tarasenko opened up the scoring of the game at 14:02 giving the Blues an early 1-0 lead. It's a relatively quiet first period with no penalties.
Second Period
Oh boy, scrolling down in the box score for this was fun! Marian Hossa Andrew Shaw ties the game up on a deflection at 9:12
Andrew Shaw scores a goal with his jersey pic.twitter.com/SwOQItiWrU

— Pete Blackburn (@PeteBlackburn) April 20, 2016

Man what a screen. You know the idiom, you make a better door than a window.
Then at 11:54 things got weird. Jonathan Toews makes slight contact with Robby Fabbri who doesn't do enough to get out of the way of Corey Crawford, who takes strong exception.
CROW MAD pic.twitter.com/BsRi89sx3R

— Pete Blackburn (@PeteBlackburn) April 20, 2016
CROW SO MAD pic.twitter.com/BWCCFMXa57

— Pete Blackburn (@PeteBlackburn) April 20, 2016
Here's the laundry list (full game, match 'em up yourselves) to explain the penalties. pic.twitter.com/KMFVsuJOig

— Jack Edwards (@RealJackEdwards) April 20, 2016
Somehow the Blues are shorthanded after all of this and Duncan Keith scores on the Power Play to give Chicago a 2-1 lead.
Duncan Keith gives the Hawks a lead pic.twitter.com/4FaCx0V7mv

— Pete Blackburn (@PeteBlackburn) April 20, 2016

We're not done yet though as Tarasenko is officially sick of the Blues losing in the first round and snipes a Power Play goal home himself to tie the game back up at 2.
All tied up thanks to @tara9191! #StanleyCup pic.twitter.com/tMUS0K6oBN

— NHL on NBC (@NHLonNBCSports) April 20, 2016
Third Period
Duncan Keith lands himself in the box at 1:01 for Holding and that gives the Blues another opportunity on the Power Play. Jaden Schwartz capitalizes and the Blues now lead 3-2.
Schwartz came very close to drilling Backes in the head on this goal pic.twitter.com/5Fcwb8F8v0

— Pete Blackburn (@PeteBlackburn) April 20, 2016

Three minutes later Alexander Steen makes an incredible effort to knock down a puck and spring himself away for a breakaway goal.
What a play by Steen to spring his goal pic.twitter.com/sHN5gU13ZK

— Pete Blackburn (@PeteBlackburn) April 20, 2016

Keith again scores this time at 14:40 to bring the Blackhawks within one with some of the craziest puck luck I've ever seen.
#PuckLuck pic.twitter.com/n4NGX6VBO1

— Pete Blackburn (@PeteBlackburn) April 20, 2016

That's it for scoring, however Andrew Shaw pulled some serious #DumbJerk stuff at 17:56 which he clearly does not like.
Such a dumb penalty for Hot Dog Water to take pic.twitter.com/W9NJe59wMw

— Pete Blackburn (@PeteBlackburn) April 20, 2016
Andrew Shaw has no need for this water pic.twitter.com/2SBW85KeQU

— Pete Blackburn (@PeteBlackburn) April 20, 2016
Andrew Shaw flipped a ref the double bird on his way to the box pic.twitter.com/NLAYnXYpsj

— Pete Blackburn (@PeteBlackburn) April 20, 2016
Uh, Shaw, your pockets are going to be lighter in a day or two. The penalties got racked up hard at the 20- minute mark with the following:
The video recap did not have what happened here so I'm going with they all tried to have tea and crumpits and the refs were mad they were not invited.
The Blues have a chance to end the series on Thursday at 9:30pm EST in St. Louis.
---
Ducks at Predators (Predators lead series 2-1)
As much as I dislike watching the Stars/ Wild series, I love watching this one. However, this game kind of reminded me of that other series.
Bruce Boudreau made lineup changes inserting 15-year NHL veteran Shawn Horcoff for Chris Wagner and replacing young embattled John Gibson with Frederik Andersen.
Preds coach Peter LaViolette made no changes.
Before play could even start, a huge catfish was thrown on the ice before the initial faceoff. This worked out for the home viewers as the Pens-Pags game ran long.
We were on a slight delay in Nashville because of… 🐟#StanleyCup pic.twitter.com/bFRYtAYxok

— NHL on NBC (@NHLonNBCSports) April 20, 2016
Anaheim has a scoring chance early but Nashville goaltender Pekka Rinne has seemingly glued his pad to the ice and won't let the puck through.
Early in the period, Corey Perry continues to be a dickhead by trying to bang into Rinne after a play stoppage. Pushing and shoving happens, but nothing develops
The Predators only had one Shot on Goal compared to the Ducks' five in the first eight minutes. By the end of the period, the SOGs would be more or less equivalent.
Nashville's Viktor Arvidsson takes a shot on the net off the end boards. This pleases the broadcast crew as they go on and on about it for a few minutes. Admittedly, it's cool that someone points out these things because a player should use every part of the rink to make things happen.
The Ducks had to ruin all the good times by scoring first at 10:05. A poorly-timed turnover by rookie Preds defenseman Anthony Bitettoresults in a goal when Stewart takes the puck, gives it to Horcoff, who passes it to an open Jamie McGinn, who wrists it glove side on Rinne. Rinne couldn't close the gap quick enough and the Ducks lead 1-0.
McGinn goal pic.twitter.com/Zrm5X2D9qf

— Stephanie (@myregularface) April 20, 2016
James Neal goes for High-Sticking on Simon Despres at 11:46. Filip Forsberg tries for a short hand goal and pressures Andersen and the Anaheim Power Play unit while two of his teammates back him up in the Anaheim zone. This aggressive tactic takes some time off the Penalty Kill, which is successful.
The Predators go on the Power Play at 19:18 when Mike Fisher is Interfered upon by Simon Despres. Nashville doesn't manage many shots on this abbreviated Power Play opportunity of the period other than Shea Weber sending one on Andersen at the horn, which is tipped out of play.
You'll get him next time, tiger!
Second Period:
Someone is wearing a Rags jersey at this game. And he's sitting right behind the penalty box. Why do people do that?
Preds Start off on the Power Play and only manage two shots. They would go back on the Power Play at 7:56 when Jamie McGinn is called for Tripping Filip Forsberg. Forsberg was trying to hold onto the puck and move it through the neutral zone when McGinn uses his stick to upend him. To his credit, Forsberg manages to get the puck forward through the zone during the few moments of the now delayed penalty. On the newly-minted Power Play, Weber unleashes a slapshot which Andersen takes in the mask and he falls to the ice. Refs check him out and he's okay. (Aside: looks like Shea Weber took my end of the period words of encouragement to heart by trying to take out Freddie. I wrote them before the Second began, honest!)
OUCH#StanleyCup pic.twitter.com/mqM0BHg9xS

— NHL on NBC (@NHLonNBCSports) April 20, 2016
The Ducks kill off the penalty.
At 11:33 Rickard Rakell makes the Ducks lead 2-0 with a tip in off of Sami Vatanen's shot.
Rakell goal pic.twitter.com/IOPus6CvuQ

— Stephanie (@myregularface) April 20, 2016
Chris Stewart continues the Ducks' scoring ways with a backhand on his own rebound in front of the net at 17:06.
Chris Stewart goal pic.twitter.com/cycRc86HjE

— Stephanie (@myregularface) April 20, 2016
Cam Fowler is called for Interference on Mike Ribeiro at 18:17. On this third Preds Power Play of the night, will they actually put points on the board?
Third Period:
No, they won't. They will get another opportunity to go on the Power Play just seconds after the first one elapsed at 0:29 when Jakob Silfverberg slashes James Neal. Congratulations, Jakob! You've been penalized in all three games of this series!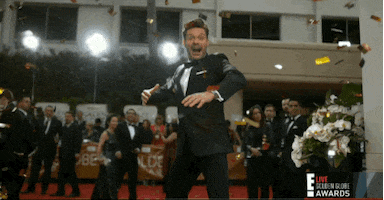 Nope. The Preds cannot score. But, wait, there's more! The Ducks are penalized for Too Much Man at 4:26. Despite my wish that the whole team be thrown in the tiny penalty box, allowing the Preds to take as many shots as they want on an empty goal, only Stewart serves time. Ryan Kesler and Mike Ribeiro have some words. I believe they are arguing about who won the contest of who is uglier.
Admittedly, the rest of the period is a drag. Nothing really happens. The Nashville fans are quiet; they seem to be suffering from cases of Seated But Silent. Truthfully, their team hasn't played nearly as well as they did on the road in Anaheim. Don't waste this opportunity, Predators.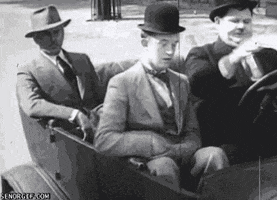 Notes:
Ryan Johansen looks like he just doesn't want to be on the ice. Ever.
Forsberg has fanned on too many one timers tonight.
Nashville lost Craig Smith to a LBI, did not return.
Intentionally Widenberg tries really hard to stay awake for these later games, mostly to give me moral support through the other, terrible, no-good series. It's really cute.