Four more games in the books last night. In three of those series, three teams face elimination in the next game.
Capitals at Flyers (Capitals lead series 3-1)
This game was a must win for the Flyers, with the Capitals leading the series 3 games to 1.
Michal Neuvirth hadn't started a playoff game in five years, and he definitely made a difference in this one, with 31 saves against a very offensively capable Capitals team. He was rusty at the start, but he found his game in a hurry.
This was a weird game considering how the first three games were played. Both teams were very disciplined, only taking two penalties, which is odd considering that how in game three, the Flyers took eight penalties in the third period alone.
At 5:03 in the first, Taylor Chorney was assessed a minor for interference on Nick Cousins. Rookie sensation Shayne Gostisbehere told Washington's penalty kill what to do, and then pulled the ol' switcheroo, and they fell for it. Powerplay goal. Who knew it was that easy?
If Shayne Gostisbehere tells you to go cover Jake Voracek so he can score, you go cover Jake Voracek so he can score pic.twitter.com/Io1zfWInau

— Sons of Penn (@SonsofPenn) April 21, 2016

Career playoff goal numero uno! He can even speak Spanish!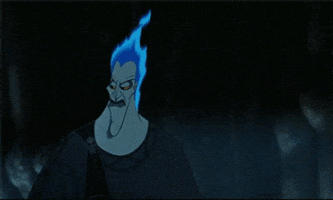 So skeery, the ghost bear!
With about 3:50 left in the first, Flyers forward Scott Laughton was checked by TJ Oshie, and hit the boards behind Braden Holtby very awkwardly. Laughton was taken off on a stretcher and brought to a hospital to be checked out. Laughton is OK, all tests negative. Scary moment, though:
What went down right before Laughton crashed into the boards #CapsFlyers pic.twitter.com/JSghzAfShr

— CAPITALS HILL (@CapitalsHill) April 20, 2016
Hotlby said he heard Laughton hit the boards behind him: "It's a scary thing… We really hope as a hockey club that he's all right."

— Katie Brown (@katiebhockey) April 21, 2016
With the second period dwindling down, Nicklas Backstrom was sent to his room for holding Philly defenseman Andrew MacDonald. MacDonald hates hugs. On the ensuing Flyers powerplay, he took a shot from the point on a screened Braden Holtby, giving the Flyers a 2-0 lead.
Braden Holtby gets screened. Flyers take 2-0 lead on Andrew MacDonald goal. pic.twitter.com/QCuWrpF9DS

— Ian Oland (@ianoland) April 21, 2016
The Caps pushed back in the third, getting thirteen shots off on Neuvirth, who saved twelve of them. American hero TJ Oshie banged in a Matt Niskanen rebound, cutting the Flyers' lead to one. Neuvirth came up huge in the third, making a monster save on Tom Wilson. Alexander Ovechkin had a chance on the doorstep, but Neuvirth wouldn't have it.
Oshie's tally:
Hard work from the first line. TJ Oshie scores his first postseason goal as a Capital on the rebound! 2-1 Flyers. pic.twitter.com/DObma3uxR3

— Ian Oland (@ianoland) April 21, 2016
Neuvirth, to Ovie:

It wouldn't be enough, though. Flyers win, 2-1, saving their season for at least one more game. Caps lead the series, 3-1.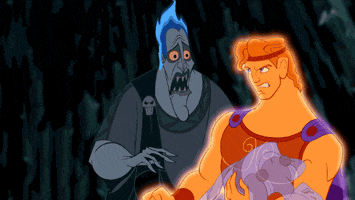 Panthers at Islanders (Series tied 2-2)
This is going to be quick.
Game Four between the FancyCats and the Isles at Barclay's Center started out pretty slow, without a lot happening in the first period, apart from a Casey Cizikas tripping penalty drawn by Brian Campbell at 2:04 and a Jonathan Huberdeau tripping call on Johnny Boychuk at 6:06, both of which were successfully killed. In fact, greasy stickwork was kind of the way of the game, as we shall see. We go into the 1st intermission tied at no score.
The 2nd period was slow to ramp up, until Jonathan Huberdeau appeared to score a goal at 10:45 on a breakaway, in which Thomas Greiss stopped his shot, Huberdeau careened into him, and Greiss lost control of the puck, allowing it to slide in. Old friend No Goal showed up for this one, both on the ice and during review, to which Cats' coach Gerard Gallant was absolutely baffled. I kind of agree to him- since when was crashing the net goaltender interference? This is getting out of hand. Anyway, about 90 seconds later, Josh Bailey jams the puck past Roberto Luongo, but the goal was waved off because it was after the whistle. The Karmic Circle closes, I guess. This is pretty much where the game started to get properly greasy- Matt Martin got called for tripping Nick Bjugstad at 14:03, which the Cats' powerplay converted, with Teddy Purcell scoring the first goal of the night at 15:18, assisted by Jaromir Jagr and Aaron Ekblad. Apparently in a violently celebratory mood, the Cats proceeded to commit several stick penalties, with Aleksander Barkov slashing Travis Hamonic at 17:43 and then Dimitry Kulikov tripping Kyle Okposo at 19:04. This is, of course, not how one protects a lead, an John Tavares scored his third goal of the playoffs at 19:44, assisted by Ryan Pulock and Brock Nelson, one second after the 5-on-3 ended. We go to the second intermission tied 1-1.
The dirty stickwork continued apace in the third period, with Brock Nelson going to the box at 4:26 for slashing Jonathan Huberdeau. The Cats didn't convert the PP, but soon after took the lead on an Alex Petrovic goal at 9:25, assisted by Derek McKenzie and Garret Wilson. The Cats never looked back. The Isles fought back for the rest of the period, and stick infractions continued, although the boys mutually decided that slashing and tripping had gone out of style, instead trading hooking penalties, with Calvin de Haan hooking Garret Wilson at 12:20, and Jonathan Huberdeau Hooking Thomas Hickey at 16:27, with no additional goals coming after The Petrovic goal.
Final score, 2-1 Cats, with shots 29-27 in favor of the Cats. With the series tied 2-2, with the teams having split their home series so far, pretty much anything can happen as we head to game five in Sunrise on Friday.
Stars at Wild (Stars lead series 3-1)
Full disclosure: I didn't watch all of this game. Having been a good girl this whole time and watching the first three miserable games (just because the Wild finally woke up last game didn't make it any more watchable), I needed this game off.
What you need to know: all the scoring happened in the second. None in the First, none in the Third. Makes you wonder why they just didn't play for 20 minutes only.
Jason Pominville scores the first goal of the night at 5:01.
The State of Hockey is ALIVE right now. Pominville opens the scoring. #DALvsMIN #StanleyCuphttps://t.co/AdggYn0Ies

— #StanleyCup Playoffs (@NHL) April 21, 2016
Minnesota's Matt Dumba sends the puck over the glass in the Wild's zone resulting in a Delay of Game penalty at 7:17. On the Power Play, Dallas takes it's sweet time before Ales Hemsky scores with seconds left at 9:11. It's Hemsky's first goal of the series, and first playoff goal since 2006. Poor Ales, all those year with the Oilers didn't result in many playoff games.
Hemsky goal pic.twitter.com/6GkLyam2y6

— Stephanie (@myregularface) April 21, 2016
Charlie Coyle ties up the game with this goal at 10:14.
Coyle goal pic.twitter.com/cr462gZBQo

— Stephanie (@myregularface) April 21, 2016
Nino Niederreiter is called for slashing against Dallas' Stephen Johns at 12:28. Under a minute later, Patrick Eaves scores the game tying Power Play Goal.
That's how you tie it up, Patrick Eaves! #StanleyCup pic.twitter.com/Ao9Mr8lRU9

— NHL on NBC (@NHLonNBCSports) April 21, 2016
Finally, Jason Spezza nets the game winner at 18:51 in the second.
Spezza goal pic.twitter.com/UcTGXKmwOj

— Stephanie (@myregularface) April 21, 2016
Who even cares what happened in the Third? Minnesota's carelessness and terrible Penalty Kill catches up with them again for a loss that leaves them on the brink of elimination. This part of my bracket is still intact. Let's see what happens on Friday in Dallas.
Kings at Sharks (Sharks lead series 3-1)
I don't even know where to begin with this, but I'm gonna keep it short in the attempt to quickly turn the page and forget about last night's game.
The Kings gave the Sharks four power play chances and they capitalized on three of them, and that's all they really needed to beat the Kings at the Shark Tank 3-2.
In a series where someone has gotten a goal on the first shot, the teams were held scoreless in the first period, until Brent Burns rips a slapper by Jonathan "Not So" Quick. (I have to do that old lame joke at least once while the Kings are still playing, and time's ticking.)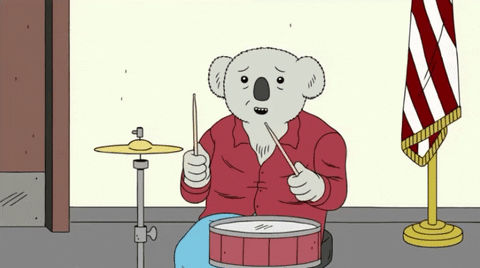 Joe Pavelski gives the Sharks The Most Dangerous Lead in Hockey™ and then Patrick Marleau puts the game out of reach in the third.
You know what was sad? The Sharks were all over the Kings so much during this game, that when there was a face-off in the Sharks zone with about 2 seconds left in the second period, Darryl Sutter decided to pull Quick just on the off-chance something could happen if they won the face-off cleanly. Which they didn't.
The Kings manage to get two back, and one of them even looked like they got a break on the Coach's Challenge where it looks like a King literally SITS on Martin Jones, but no goalie interference is called. Also sad is that during the game it looked like Luke Schenn of all people had scored two goals with plenty of time to score another one (OK, plenty of time if you're not Luke Schenn) but then the goal got credited to Trevor Lewis.
Kings are now down three-games-to-one and face elimination at home on Friday.