Three teams were on the verge of elimination tonight. Two teams were locked in a series tie and would have to go to multiple overtimes to solve. What happened?
Flyers at Capitals
Back to Washington, with another must win for Philly. They're down three games to one, and took game four at home.
The Capitals came to play in the first, getting 14 shots against Neuvirth, despite being on the penalty kill four times — three of those penalties were on Justin Williams — one being a double minor. Neuvirth, again, was lights out, stopping a great scoring chance by Jay Beagle. The Flyers got a great look while Williams was serving his double minor, but Braden Holtby shut Wayne Simmonds down.

The Flyers only took 6 shots in the first.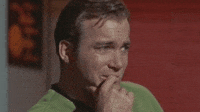 The second period has the Caps challenging Neuvirth frequently. Williams landed in the box again, this time for high sticking Claude Giroux. The Capitals killed the penalty, and shortly afterward (in the vulnerable minute), Colin White scored a greasy goal, screening Holtby.

Neuvirth held it together for the Flyers in the second, robbing Washington on several occasions. Neuvirth made 16 saves in the second period.
In the third period, it was more of the same: Washington didn't let up, and Neuvirth held it together for the Flyers. Chris VandeVelde scored on an empty net with 31 seconds to go.
Flyers win 2-0. Neuvirth made 43 saves, and Holtby made 9. The Flyers' 11 shots is the least number of attempts they've made in a playoff or regular season game this season.
Philadelphia stays alive, and the Capitals are leading the series 3-2.

Phew.
Islanders at Panthers
What is there to say about this game? It seemed that for long stretches of this game neither team wanted to actually win nor let the other team win. It was like a game of (Fancy) cat and also (Fancy)cat.
First Period:
The Panthers commit a couple of penalties against the Islanders which don't really matter. Isles' forward Frans Nielsen scores the only goal of the frame on a rebound from a shot by Thomas Hickey at 13:39.
If at first you don't succeed… #StanleyCuphttps://t.co/j8rml6ThKj

— #StanleyCup Playoffs (@NHL) April 23, 2016
Second Period:
There was a lot of this:
At some point, Islanders Captain John Tavares chirps Jussi Jokinen after Slashing him. He'd go for two minutes to the box to feel shame.
JT just called Jokinen a fucking baby Im deeeadddd pic.twitter.com/UNSnEnwJ6m

— connor (@ConIsles) April 23, 2016
Third Period:
Alexander Barkov finally scores for the Fancy Cats at 1:59.
What a dish pic.twitter.com/M09f3eTRnB

— Pete Blackburn (@PeteBlackburn) April 23, 2016
Florida's solitary score in the Third is controversial. Even with the cameras on the blue lines, there can still be evidence that is "inconclusive". Looks off-side to me.
Do you agree with the call? #StanleyCup pic.twitter.com/L0s4x6NTXc

— NHL on NBC (@NHLonNBCSports) April 23, 2016
This game would go into Overtime and Serious Overtime.
Overtime:
Calvin de Haan closes his hand on the puck and throws the puck backward, away from the goal, which is not a good thing to do and a two-minute penalty for Covering the Puck in the Crease. Florida is awarded a rare penalty shot that would win the game…
OT penalty shot pic.twitter.com/50tA3mJ5DS

— Stephanie (@myregularface) April 23, 2016
… and which does not.
FUCKIN' THING SUCKS https://t.co/Kml1PEbtgb

— Pete Blackburn (@PeteBlackburn) April 23, 2016
Serious Overtime:
John Tavares gets beat up in this period. First he's tripped by Jaromir "I'm Old Enough to be Your Father" Jagr and later slashed by Derek MacKenzie. This last one is the important one since it allows the for the Islanders to have the man advantage when Alan Quine scores the game-winning, Power Play goal at 16 minutes.
Alan Quine is an OVERTIME HERO!

Don't Miss A Moment. #StanleyCup@NYIslandershttps://t.co/ycdQmuKVKs

— NHL on NBC (@NHLonNBCSports) April 23, 2016
In case you missed the reaction on the Panthers bench:
I believe Huberdeau says the same thing. Synchronized swearing. RT @cjzero: "F*** You" – Gerard Gallant pic.twitter.com/HcgIk9Zi6r

— 34inXXIII (@34inXXIII) April 23, 2016
So Game 6 will happen sometime on Sunday back north in Brooklyn at the Barclays. I can't wait to see the car again!

Wild at Stars
First, The Minnesota Wild's Twitter account is observing proper tribute to the untimely passing of Prince.
Custom @mnwild jersey for @prince to celebrate 3 sold out shows in 2004 #Prince #PrinceTribute pic.twitter.com/BYe1Lsuk88

— Xcel Energy Center (@XcelEnergyCtr) April 22, 2016
Minnesota starts scoring early when Mikael Granlund shoves it in on Antti Niemi at 3:32.
Granlund with his first of the postseason 😄 #DALvsMIN pic.twitter.com/bM8MmcwZs8

— Minnesota Wild (@mnwild) April 23, 2016
Jordan Schroeder, who is playing his first playoff game this season, adds a tally at 5:16.
Schroeder with his first of the playoffs. Apples to Suter & Spurgeon & the @Hyvee Helper. #DALvsMIN pic.twitter.com/X2tDjOJuse

— Minnesota Wild (@mnwild) April 23, 2016
Dallas Stars' resident Frenchie jerkface Antoine Roussel is causing trouble, again.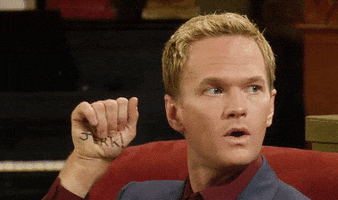 He jumps off bench to make contact with Chris Porter and Matt Dumba goes to back-up his teammate.
Roussel Rousselling pic.twitter.com/6DIN0zfSnw

— Pete Blackburn (@PeteBlackburn) April 23, 2016
Roussel and Dumba each go to the box for Roughing at 7:59. The team splay 4-on-4 for 14 seconds before Jared Spurgeon goes for Tripping Patrick Sharp. Dallas has a Power Play which is basically wasted.
Mikko Koivu has a great scoring opportunity but a splayed Niemi prevents the puck from going in.
Having not scored a goal in 54 games, Johnny Oduya was due. Oduya scores a much needed goal at 17:18 on a slap shot. This is all made possible due to the major effort Ales Hemsky made to moved the puck down into the offensive zone.
#Watch: #Oduya Blasts One-Timer for #Goal" #HoosierLogistics & Recovery via @TeamStream https://t.co/MPftRumHQ5

— #HoosierLogistics (@jkbpaintboy) April 23, 2016
Second Period:
Sound guy is playing "One Step Beyond" by Madness. Always fun.
Many good saves by Devan Dubnyk and Antti Niemi but watching this game is like this: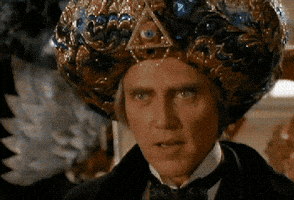 You could say it's pretty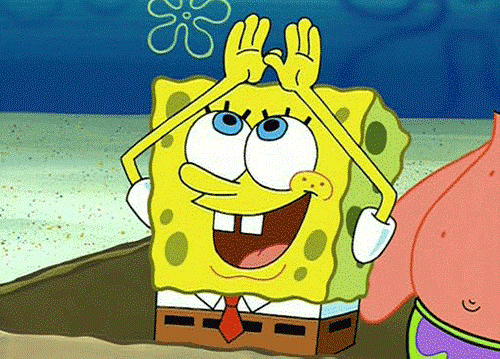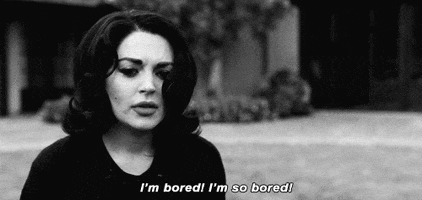 Third:
At one minute in the period Jamie Benn scores the tying goal when Mikko Koivu fails to clear the puck out
FILTHY. pic.twitter.com/kp6mwzxvhM

— NHL on NBC (@NHLonNBCSports) April 23, 2016
Less than a minute later at 1:50 Nino Niederreiter scores to put the Wild ahead again.
Not even sure what's happening with Klingberg here pic.twitter.com/aX3N5K1lpS

— Pete Blackburn (@PeteBlackburn) April 23, 2016
Jason Spezza ties the game up again at 8:28. Dallas takes the lead on an Alex Goligoski score at 8:28.
GGG (Goligoski go-ahead goal) pic.twitter.com/85Tn7Co0jR

— Stephanie (@myregularface) April 23, 2016
The crowd has awakened!
With 6 and change left, Dallas presses in the Wild's zone and Dubnyk makes many scrambling saves. Ray Ferraro says that the Wild can thank Dubnyk for keeping them only down by one. Indeed.
At 16:51, Koivu ties it up again, four-all.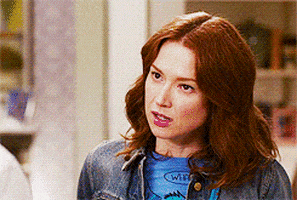 This game would go into OT . At 4:55, Mikko Koivu nets his second of the night and game winner.
This stupid series is going on for far too long. Dallas has made the classic mistake of underestimating their opponent and not playing as well as they can. If they're not careful, this series will go to seven games and the Wild will take it. Dallas, get to it.
Sharks at Kings
Kings at Staples Center for a VIG (Very Important Game). Go big, or go home, literally.
So what do they do?
Why they get themselves into a three goal hole they need to dig themselves out of.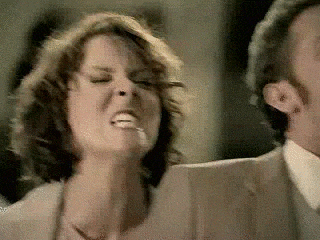 And then they actually come back and tie the game. Three unanswered goals! Everyone starts talking about Patrick Marleau's missed penalty shot opportunity and how that might come back to haunt them.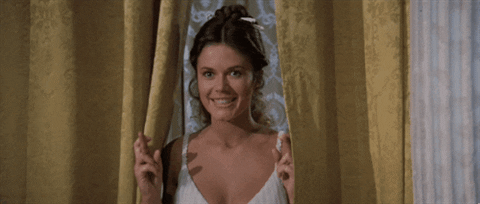 But nope. Sharks pull ahead in the third and go on to win with a final score of 6-3.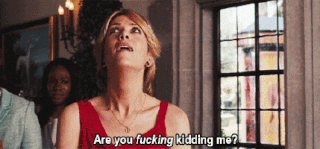 I guess I shouldn't be too surprised. The Kings were totally outplayed and gave the Sharks way too many opprtunities on the power play.