Last night there were three games played; two series could end, one would break a series tie. Who's going home? Who has the momentum going into the next game? Keep reading to see what happened.
Rangers at Penguins
With all the yellow tshirts they handed out to the fans, the Consol Energy Center appears to be full of Peeps.
FIRST PERIOD
Vulnerable Minute strikes again! Low shot by Dan Girardi from the point gets deflected by Rick Nash in the slot and it sneaks past Matt Murray. Rangers get the start they want, 1-0.
The Penguins clog the perimeter like they did in Game 4, but this time the Rangers work the middle more. Shots favor the Rangers early, 9-2 after 7 minutes.
Ten minutes in, the Pens get sustained zone pressure. From behind the net, Carl Hagelin passes to Phil Kessel in the left-side faceoff circle, the Rangers' D gets crossed up, Kessel feeds it back to Hagelin in the crease and he stuffs it in. Game tied 1-1.
Forty-five seconds later, the Rangers have numbers entering the zone, Jesper Fast takes a shot that sneaks past Murray but hits the post. However, it ricochets into the slot, bounces off of Patric Hornqvists's foot and into the net. Somehow Dominic Moore gets credit. 2-1 Rangers.
At 10:42, Brady Skjei takes a boarding call. Pens set up a 1-3-1 vs. aggressive box, but the Rangers clear. Second shift, Kessel does that thing he does where he streaks in on the right side and wrists one off the post and in. Tied again, 2-2.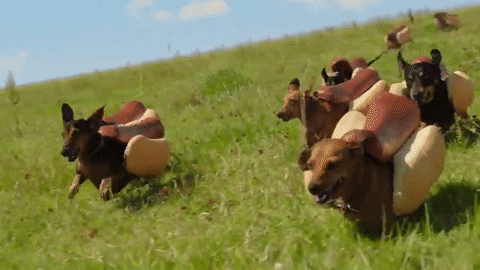 Tripping penalty to Evgeni Malkin at 12:42. Huh. There's a sign in the penalty box that says "USE GATORADE TOWELS ONLY". Anyway…Very aggressive PK by Pittsburgh. Rangers get a couple of shots on Murray but the Pens kill it off.
Play gets a lot more physical, Pens hittin' hard. Rick Nash and Kris Letang get into a tiff. Coincidental roughing minors get called. Pens get the better of the chances in the 4-on-4 but nothing goes in.
Props to the Pens' DJ for playing The Trooper.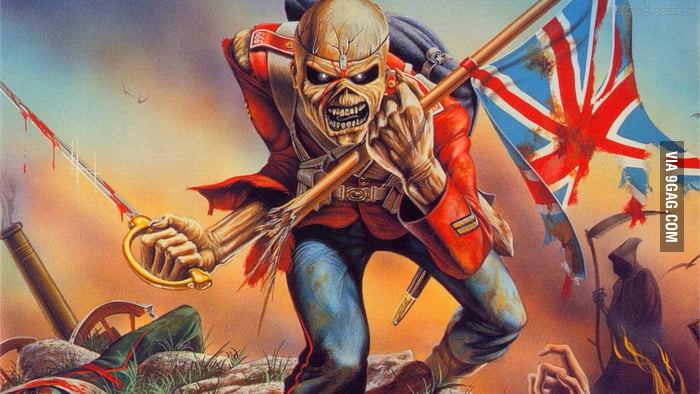 SECOND PERIOD
At 3:30, mad scramble in Henrik Lundqvist's crease but the Pens can't stuff it in.
At 5:20, Trevor Daley fakes a shot in the slot, passes to a completely uncovered Bryan Rust who fires it in. The Peeps rejoice as the Pens take a 3-2 lead.
At 9:26, Rust causes Derick Brassard to mishandle the puck, Matt Cullen picks it up in the slot and roofs it far side corner. Lundqvist looks to the sky. Pens 4-2.
Apparently Pens fans call their fourth line "Mongooses".
Conor Sheary stumbles trying to get around the net, gets his stick up high on Lundqvist and goes to the box.
Scramble in front of Murray but he keeps the puck out. The Rangers get a couple of shots on net from the point, but they're easily saved by Murray. Rick Nash has a wide open shot but whiffs off the side of the net.
Penalty ends, Sidney Crosby picks up the puck and carries it into the Rangers' zone. The Rangers' gap control is completely non-existent, Crosby passes to Sheary in the slot and he puts another past Lundqvist. 5-2 Pens. The Peeps are excite.
A minute left, Girardi coughs up the puck to Malkin who leads a 2-on-1 break. Pass across to Rust who buries it glove side high. Pens have quota. The mongooses are running amok.
THIRD PERIOD
Oh right, there's still another period to play.
Antti Raanta in for Lundqvist yet again. Pens' DJ plays Metallica's "For Whom The Bell Tolls".
Score effects result in the Rangers getting a bunch of chances. Murray takes a tripping penalty 5min in, Kessel serves it. Raphael Diaz is trigger-happy and it works out for him. He blasts one from the point, Chris Kreider in front with the tip. 6-3 Pens.
The Penguins let the Rangers shell Murray for the rest of the period. Murray doesn't seem to mind.
"NO MORE RANGERS!", the chant with 5 minutes to go.
Standing ovation from the Peeps for the last minute and a half. 6-3 Pens is your final. Time for handshakes.
If Marc-Andre Fleury is cleared to play in Round Two, should the Penguins start Murray anyway? A much-hyped Second Round series awaits them, with it being either the Crosby-Ovechkin rivalry or the Pittsburgh-Philly rivalry.
As for the Rangers, questions abound for their offseason. Re-tool and reload for another playoff run or rebuild? Rangers fans shouldn't get on his case like Bruins fans and media have dogged Tuukka. There was nothing Lundqvist could do. The Rangers just weren't good.
Predators at Ducks
Bare bones on this one, the Predators have lost three in a row after taking the first two games in Anaheim. Apparently the Ducks are one of those teams that it is unwise to allow back into a game and series.
First Period:
Nashville wanted to commit ALL THE PENALTIES this period but the Ducks wouldn't let them go to the box all the time. Since none of the penalties resulted in anything, we're going to move on. No goals were scored at all in this period.
Second Period:
Holy crap! There was a Ryan Johansen sighting! And he scored a goal! Totes amazepucks!
You'll have a tough time finding a nicer backhander than Ryan Johansen's. #ANAvsNSH #StanleyCuphttps://t.co/YeY5tKX7kK

— #StanleyCup Playoffs (@NHL) April 23, 2016
David Perron would score first for the Ducks 22 seconds later. Ryan Garbutt added another goal at 16:23 to take a 2-1 lead into the Third Period. James Neal took a couple of penalties in the second that did not hurt the Preds directly.
Third Period:
Sami Vatanen added one more for the Ducks at 8:34. Miikka Salomaki tried to get something going bringing the Preds closer to the Ducks, 3-2 Ducks.
The @PredsNHL are knocking on the door after this goal! 3-2 Ducks. #StanleyCup pic.twitter.com/gMQFmNsigA

— NHL on NBC (@NHLonNBCSports) April 24, 2016
But that was the end of Nashville's scoring. The Ducks added on two more goals, a Cam Fowler Power Play Goal (thanks to a Mike Ribeiro Slashing penalty) and a late score by Ryan Kesler. Ducks win 5-2 and take the series lead 3-2 going back to Nashville for Game Six on Monday night.
Blues at Blackhawks
Where do I even begin?
Well, the Blues are useless.

— the phonymahoney (@phoneymahoney) April 24, 2016

Yeah that sums it up nicely.
Seriously though, St. Louis "Bruins'd" this one up hard tonight and it gave me flashbacks.

So let's get this over with shall we?
First Period
Andrew Ladd gets the scoring started with a wrister from the right face-off dot at 3:47 of the game.
Andrew Ladd puts the #Blackhawks up 1-0 pic.twitter.com/4wnmD2LTtk

— Marina Molnar (@mkmolnar) April 24, 2016

Three minutes later, St. Louis connects on a perfect 2-1 situation with Scottie Upshall scoring his first of the playoffs.
Scottie Upshall ties the game for the #Blues, 1-1 pic.twitter.com/HlPJYPUU3o

— Marina Molnar (@mkmolnar) April 24, 2016

Alex Pietrangelo and Vladimir Tarasenko score at 8:51 and 11:00 respectively to give the Blues a 3-1 lead.
Alex Pietrangelo puts the #Blues up 2-1 pic.twitter.com/W7F35rAMUM

— Marina Molnar (@mkmolnar) April 24, 2016
Vladimir Tarasenko snipes, #Blues lead 3-1 pic.twitter.com/lm84SiwZ3w

— Marina Molnar (@mkmolnar) April 24, 2016

For Tarasenko, it's his fourth goal of the series, giving him the series lead. It's looking like it's all Blues at this point and maybe they've finally got it figured out.
Second Period
Wait, didn't I say they "Bruins'd" it up? Oh yeah, because I did. A Power Play goal from Artem Anisimov at 4:13 cuts the Blues lead to 3-2.
Artem Anisimov PPG, cuts Blues lead to 3-2 #Blackhawks pic.twitter.com/RsDad8GErd

— Marina Molnar (@mkmolnar) April 24, 2016

The other van Riemsdyk also known as Trevor van Riemsdyk scores his first career NHL Playoff goal at 12:21 to tie the game up at 3.
Trevor van Riemsdyk ties the game for the #Blackhawks, 3-3 pic.twitter.com/iPx7oBQl9z

— Marina Molnar (@mkmolnar) April 24, 2016

Former #DumbHabJerk and always #DumbJerk Dale Weise gives the Blackhawks their second lead of the night.
Dale Weise puts the #Blackhawks up 4-3 pic.twitter.com/GBcbY8nPpF

— Marina Molnar (@mkmolnar) April 24, 2016

The Blues are now down 4-3 heading into the Third Period.
Third Period
Fresh from his one game suspension Andrew "Hot Dog Water" Shaw (as Pete Blackburn likes to call him) scores on the power play and extends the lead to 5-3.
Andrew Shaw PPG. We're headed to a Game 7. pic.twitter.com/VtEXKYc9UI

— Marina Molnar (@mkmolnar) April 24, 2016

Marian Hossa gets an empty netter to finish this one off 6-3 as the Blues give up 5 straight unanswered goals to totally blow Game Six. Game Seven is Monday night at 8:30.