Three First Round Series ended today. Good bye to the Flyers, Wild, and FancyCats. Perhaps that llast one is the one that hurts the most.
Capitals at Flyers
Despite Michael Neuvirth's best efforts, he was unable to drag the Flyers to game 7 kicking and screaming. The Philadelphia offense was unable to pull through. Imagine Philadelphians having trouble being offensive?

Neuvirth, pretty much:
Live look at Neuvirth right now pic.twitter.com/SiL064WTzW

— NHL on NBC (@NHLonNBCSports) April 24, 2016
Claude Giroux was held to two shots on goal in game 6. Two shots. Philly went 0-for-2 on the power play.
Both teams brought the same effort at even strength through the game (and the series, really). The Flyers' penalty kill improved exponentially as the series went on, but it wasn't enough. They couldn't capitalize on their power play opportunities, nor could they put enough pressure on to get the puck past Holtby during 5-on-5.
Holtby:

In the second period, Marcus Johansson had the puck in the slot, fed it to Backstrom at the bottom of the left circle. Backstrom flung it past Neuvirth, who apparently was actually human for a second. Who knew?
#Backstrom stops the NBC #Neuvirth love fest, #Caps up 1-0 #CapsFlyers pic.twitter.com/5vsJSqcuIZ

— CAPITALS HILL (@CapitalsHill) April 24, 2016
The Flyers brought their A-game in the third period, but Holtby held it together. They put a ton of pressure on in the last couple minutes, to no avail. Also, Karl Alzner flattened Jakub Voracek.
#Alzner plants Voracek #CapsFlyers 1-0 pic.twitter.com/bgLPtkp40u

— CAPITALS HILL (@CapitalsHill) April 24, 2016
Holtby denies Gostisbehere. He ain't afraid of no ghosts.
#Holtby standing tall late in the 3rd #CapsFlyers 1-0 pic.twitter.com/tJFdbbxz0e

— CAPITALS HILL (@CapitalsHill) April 24, 2016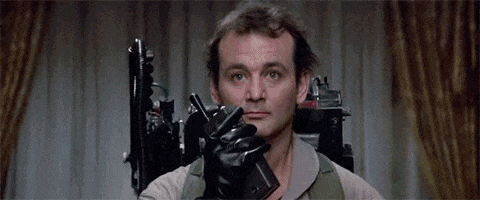 Or bears.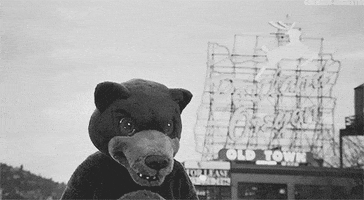 Capitals win 1-0, and win the series 4 games to 2. They will now advance to the second round to face the Penguins. Holtby made 26 saves and is tied with Olaf Kolzig for most playoff wins for the Caps, ever. The Flyers scored four goals in the three games Neuvirth started, and one was on an empty net. Their powerplay went 1 for 24 in those three games.
On to Pittsburgh!

Stars at Wild
The Minnesota Wild honored Prince inside the Xcel Energy Center. (Via @mnwild) pic.twitter.com/nXmihRxfJu

— NBCSN (@NBCSN) April 24, 2016
Minnesota continues to honour Prince both in the stands and just prior to the game with a Moment of Silence in a packed, purple-bathed arena.
Kari Lehtonen is the starter for Dallas after having the past two games off when Antti Niemi showed how unreliable he could be. Truthfully, this Finnish tandem is very flukey.
Shortly after the game begins, Dallas shows that it has terrible counting skills, getting a bench penalty for Too Much Man.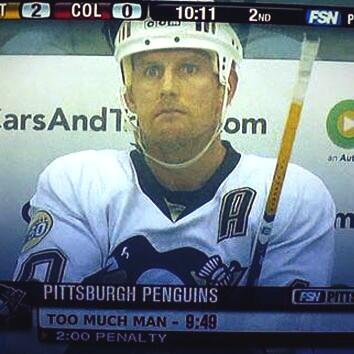 The animosity between the two teams starts up when Wild Centerman Charlie Coyle is called for Elbowing Jason Demers at 4:16. To add (potential) injury to insult, Marco Scandella High-Sticks Patrick Sharp, who was looking for blood on his own face, at 4:51. It is now 5-on-3 for the next 1:25, or is it?
No. At 5:56, John Klingberg scores his first-ever playoff goal, a Power Play Goal at that.
🚨 Klingberg 🚨 pic.twitter.com/nX2TnFrQPt

— NHL on NBC (@NHLonNBCSports) April 24, 2016
The Stars remain on the Power Play time for 55 seconds due to Scandella penalty.
Jason Spezza adds another goal at 9:07 with a backhand into the net.
Jason Spezza doubles down on the Stars early lead pic.twitter.com/G4qWNgdJ4p

— Pete Blackburn (@PeteBlackburn) April 24, 2016
Sharp snaps one in at 18:11. After this goal, the officials checked the net and the camera since there seemed to be some sort of problem. I guess Patrick's snap shot was a little too sharp.
Patrick Sharp snipes, does former teammate Patrick Kane's celebration pic.twitter.com/oeWKng6tw4

— Pete Blackburn (@PeteBlackburn) April 24, 2016
Though it may not be the best idea at this point, Devan Dubnyk stays in the game. He will have to get it together after letting in 3 goals on 13 shots.
Second Period:
The Wild has their first Power Play of the game when Vernon Fiddler is thrown in the box for Tripping Mikael Granlund. Pierre is saying something about the best way to get your crowd to be against you is to look lost, hopeless, to do nothing on the power play. Yep, that sounds about right. The audience is pretty quiet and you can hear the players yelling to each other on the ice.
Almost 14 minutes in, each team only has an additional 2 shots on goal this period. This has been the Most Boring Period Ever! It doesn't get much more exciting even when Jamie Benn scores his 4th goal of this series at 19:36. Yawn.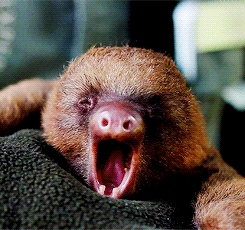 Dallas leads 4-0 going into the Third. Why couldn't you do this a couple of games back, Dallas?
Third Period:
Jerkface Antoine Roussel gets penalized for Holding Jarret Stoll setting the Wild up for a Power Play Goal from Jared Spurgeon at 3:48. Another Wild defenseman Jonas Brodin scores again 16 seconds later.
At 8:22 Stephen Johns is called for High-Sticking on Jason Zucker. Spurgeon, feeling like he has to lead the comeback all by himself
Three straight goals for the Wild and it's 4-3….uh oh pic.twitter.com/d7oZXcu5kC

— Pete Blackburn (@PeteBlackburn) April 24, 2016
Almost two minutes later, a funny faceoff bounce goes over Dubnyk and Coyle pushes it in for an own goal. Dallas 5-3.
Oh. #StanleyCup pic.twitter.com/LkJUaJDlnI

— NHL on NBC (@NHLonNBCSports) April 24, 2016
Alex Goligoski would get credit for the goal because Charlie Coyle cannot be credited for it for obvious reasons.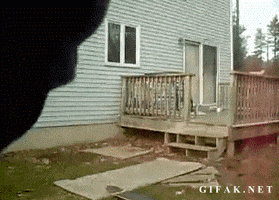 Krispy Kremes go empty net with about 2 minutes left in the game, down by two goals. Dallas takes a weak icing call at 0:52, and again off the next faceoff at 0:46.
Lehtonen has a sloppy stop and Jason Demers tries to help, possibly closing his hand on the puck, nearly pushing it in. The puck is "millimeters from being in" on the overhead. Review: NO GOAL
THIS CLOSE TO TYING IT pic.twitter.com/GWEk3oyIAe

— Pete Blackburn (@PeteBlackburn) April 24, 2016
Stars barely outlast the Wild. Mike Milbury during the second intermission claimed that the Stars were ready to play playoff hockey. No, they're not.
The Minnesota Wild's late rally falls just short in Game 6. #StanleyCup pic.twitter.com/2IgRwkJaVy

— NHL on NBC (@NHLonNBCSports) April 24, 2016
Panthers at Islanders
First Period:
Not much happened. Jaromir Jagr Hooked Kyle Okposo, but nothing resulted from this.
Cal Clutterbuck was < a href="http://uproxx.com/sports/cal-clutterbuck-puck-to-the-face/">kissed by a biscuit, losing much blood and presumably teeth, when Logan Shaw tried to backhand pass the puck to Jiri Hudler.
With 1:02 left in the period, Jonathan Huberdeau sends a snap shot on Thomas Greiss.
Another look at Huberdeau's goal pic.twitter.com/gjk9GdiXKq

— Pete Blackburn (@PeteBlackburn) April 24, 2016
Second Period:
Clutterbuck is back on the bench. He's a tough SOB.
Nicolay Kulemin Hooks Jiri Hudler at 10:22. The Florida Power Play yields nothing.
Late in the second, the FancyCats have a great scoring chance. The puck is bobbled by Greiss, Calvin deHaan, and old friend Johnny Boychuk before it's finally stopped.
The teams would play 4-on-4 for most of the last three minutes due to minor penalties assessed to each club seconds apart. This is what happens: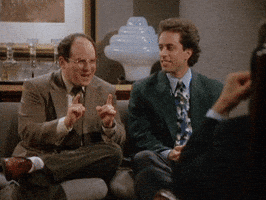 Third Period:
Thomas Hickey upended Reilly Smith and was sent to the box for Interference at 9:11. The Islanders Penalty Kill is stout. As the penalty expires, John Tavares rushes up the boards with the puck on his stick, waits for backup and sends the puck to them to shoot on goal. Roberto Luongo ends up like a snowangel on the ice. Nothing got by him.
Huberdeau Cross-Checks Hickey at 12:37 and aside for a couple of shots and a poorly done short-handed attempt, not much happens. A flurry of activity on each end occurs.
The Islanders do not want to die here. They tie up the game at 19:16 with their own net empty when an unseen Tavares tucks it in the goal. But, should it really count? Deep in the Islanders zone, with the net empty, a Tripping of Vincent Trocheck goes uncalled on Matt Martin.
"Excuse me while I just tie this game up…" pic.twitter.com/SIvJsy2uGC

— NHL on NBC (@NHLonNBCSports) April 25, 2016
Overtime:
I keep calling to the higher powers, the Hockey Gods™, the Noble Spirits if you will, for this to end quickly.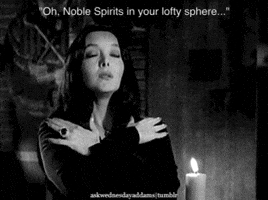 Serious Stupid Overtime:
All I want to do is go to bed like any normal person.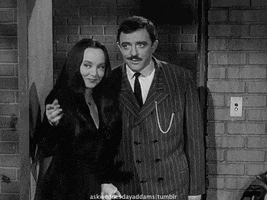 Jagr is in pain, looks like it was a slap shot to his knee from Aaron Ekblad. He gets some attention, will return.
NSFW pic.twitter.com/nAwGf4l4ay

— Pete Blackburn (@PeteBlackburn) April 25, 2016
The Isles advance on John Tavares' second goal of the evening, a wraparound goal from a rebound off his own shot.
John Tavares wins it in OT and the Islanders advance pic.twitter.com/TkdBLPcycP

— Pete Blackburn (@PeteBlackburn) April 25, 2016