There was only one NHL playoff game last night, the first game of the Pittsburgh Penguins vs the Washington Capitals.

Leading into the game, the Verizon center is rocking!
If you didn't understand what it means to #RockTheRed, now you do. #StanleyCup pic.twitter.com/bsW00tFIQx

— #StanleyCup Playoffs (@NHL) April 29, 2016
Stupid Brooks Orpik is back. Screw him.
First Period:
I think of the first period as an East coast Oreo cookie – Pittsburgh black on the top and the bottom, but the Caps are the creamy goodness in the middle.
Matt Murray is in net for the Pens, but since Pens are dominating posession early in the game, one wouldn't know it.
The Caps are hitting hard, and borderline legally.
The Pens come out shooting, but not scoring.
Then, a Matt Cullen tripping penalty brings the pucks down to Murray's end of the rink, and he gets peppered with shots for two minutes. However, he gives a strong showing, and keeps his net clean.
Soon afterward, Andre Burakovsky causes a deflection, generating a 200 foot rush. The rebound on the ensuing shot practically lands on Burakovsky's stick with a gaping open net in front of him, and it's 1-0 Capitals.
Watch Pens defenseman Brian Dumoulin (#8) here – he is a much bigger and more immediate threat to Murray than Burakovsky. If hockey had an "errors" stat, this would surely be one.
Game 1, goal 1. Burakovsky jumpin' on a rebound. #WSHvsPIT #StanleyCuphttps://t.co/gAMGYWiF1V

— #StanleyCup Playoffs (@NHL) April 29, 2016
Later, Burakovsky takes a boarding penalty on Matt Cullen. The symmetry is delicious. Holtby's crease is getting pretty busy during the power play, but Holtby doesn't budge.
And because we all secretly love seeing Sidney Crosby get pushed around:
Alright folks, lets get some captions going #CapsPens pic.twitter.com/v80SstEcOe

— CAPITALS HILL (@CapitalsHill) April 29, 2016
The Pens wrap up the period strong.
Both clubs get to show off their strong power play, but ony one strikes oil.
Caps come out ahead of the 1st period. 1-0, 15-9 SOG, 17-7 hits (But tied in PIM at 2)
Second period:
Things start out even, but the tide turns
Nick Bonino drives through a traffic jam, makes the alley, and Ben Lovejoy knocks in the Oops. It is now 1-1 in DC
— Stephanie (@myregularface) April 29, 2016
Pittsburgh is able to pin Washington in their own zone again right afterwards. The they execute a fast line change, without giving Washington any breathing room, and a fresh Evgeni Malkin snipes a shot over Holtby's shoulder. Pitt 2 Caps 1
#Holtby goes to the butterfly early, #Malkin slides one past his shoulder top shelf #CapsPens 1-2 pic.twitter.com/xDQ8t0SHeE

— CAPITALS HILL (@CapitalsHill) April 29, 2016
Then a few seconds later, T.J. Oshie blows past Olli Maatta and beats Matt Murray one on one. Tie game, 2-2.
.@TJOshie77 back at it again! TIE GAME! #StanleyCup pic.twitter.com/H5wgwcg0vd

— NHL on NBC (@NHLonNBCSports) April 29, 2016
Evgeni Maklin & Tom Wilson do a bit of battling this period. Malkin hits Wilson, who then holds and crosschecks Malkin. Malkin embellishes this, falling down as if he were shot. And it's 2 minutes of 4 on 4 (Crosscheck vs Embellishment).
and finally the ref has had enough. pic.twitter.com/9PzjBojudm

— Stephanie (@myregularface) April 29, 2016
But this is the best "Three Stooges" moment of the period, where Kis Letang's stick gets caught in Jay Beagle's visor…
HELP MEEEEEE pic.twitter.com/p2QZsGNBT1

— Pete Blackburn (@PeteBlackburn) April 29, 2016
Let's view that as seen in the Situation Room in Toronto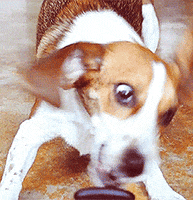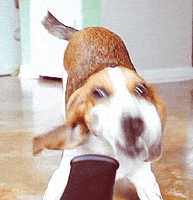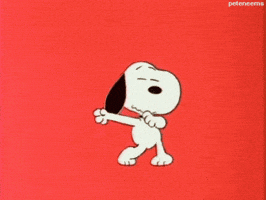 3rd period:
This period starts out with a lot of back & forth & hitting.
Washington is playing with only 5 defensemen, as Count Orlov is not available.
Matt Murray, who has been decent in goal gives up one he really should have saved: Ovi draws the attention of the defense, then Oshie slips into position to knock in the rebound.
Also of note in the 3rd, …the league might not like this dirtbag hit from Tom Wilson (which went uncalled)
Tom Wilson knee to knee with Sheary pic.twitter.com/J4OGPOdEPB

— Pete Blackburn (@PeteBlackburn) April 29, 2016
And more stick stoogery
#Beagle and sticks #CapsPens pic.twitter.com/c9iNu55NS6

— CAPITALS HILL (@CapitalsHill) April 29, 2016
They do continue to play actual ice hockey, and Carl Haegelin makes a nice pass from behind the net to Nick Bonino, and he puches it into the net. Tie game again, 3-3.
The Caps pick up their game towards the end of the third, and the ice is tilting toward Washington.
Overtime:
It's only 30 seconds in, and Chris Kunitz who is on the bench, gets hit in the ear by a puck and has to be led down the tunnel.
The Caps get the better pressure for the first few minutes, but the Penguins eventually get their chances.
Finally…
A puck that looks like it really didn't go in is declared a goal on the ice. Then this angle is shown:
only angle that shows as if puck crosses line completely pic.twitter.com/UkuYrPGFfe

— Stephanie (@myregularface) April 29, 2016

The goal stands. T.J. Oshie gets the hat trick. Caps win 4-3.