Saturday was Eastern Conference day in the NHL.

---
New York Islanders (WC) at Tampa Bay Lightning (1)
Tampa Bay has to make some adjustments as defenseman Matt Carle and forward Eric Condra will be out due to injuries sutained in the previous game.
The Bolts choose to go with 7-defensemen. This seems like a strategy to keep #8 & #9 defensemen Matt Taormina and Slater Koekkoek from getting too exposed, as they combine for less than 11:00 TOI this afternoon.
Given how good Thomas Greiss has been and (Vezina finalist) Ben Bishop usually is, I expected to see a goalie battle today.
Nope.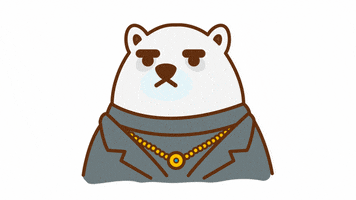 Nope Nope nope.
Islanders start out the period looking like crap. They were literally running into each other.
The Bolts got pegged for 3 penalties in this period. It really makes no sense to call these penalties this tightly in the postseason, but if it's a move towards overall predictability in how things are called, then I guess I'm for it.
Their first goal came on the adrenalin high after a strong penalty kill. (Since the first minute of the penalty kill was spent in the attacking zone, one could say it was strong. One could also say that the Islanders were possibly drunk.)
That particular goal was a nice backhand from Tyler Johnson goes five hole on Thomas Greiss
ok one more pic.twitter.com/LrbnoIDCIr

— Stephanie (@myregularface) April 30, 2016

Later in the period, a nice backhand from Jonathan Drouin goes five hole on Thomas Greiss
— Stephanie (@myregularface) April 30, 2016

Greiss has given up 2 goals this period on 5 shots.
So far the period has been all Tampa Bay, in spite of spending 4 minutes on the penalty kill.
Since it has been working so well, Brian Boyle tosses a puck over the glass. Penalty kill, yaaaay!
Nikolay Kulemin and Thomas Hickey inform us all that this was actually not a great idea.
— Stephanie (@myregularface) April 30, 2016
The score is 2-1, with Tampa in the lead.
Shots on goal in this period – Isles 12, Bolts 5. This does not bode well for Tampa.
Second Period:
Travis Hamonic will start the period off on the penalty box for a cross-check he commits on Cedric Paquette to end the previous period.
Great for Tampa, right? Drouin says "I dunno…" and this is how he stops a Clutterbuck rush
this is a weird epidemic pic.twitter.com/43wqTQ9iS3

— Stephanie (@myregularface) April 30, 2016

No goals are scored in reduced man situations. The Lightning has made only 6 shots on goal through 28 minutes of play. Why does Tampa not make shots on goal? Because shots like this go in.
Hedman with a BLAST right off de Haan's skate and into the net. #StanleyCup pic.twitter.com/UybwrYF0Oz

— NHL on NBC (@NHLonNBCSports) April 30, 2016

Tampa Bay 3 New York 1
Tampa actually will make a respectable 14 shots in the 2nd, while holding the Islanders to a paltry 5.
Third Period
John Tavares has been a relative non-factor in this game. The NBC broadcast team blamed it on Victor Hedman. I'll buy that.
The Islanders play far too much time in their defending zone. Their first shot of the period is 9 1/2 minutes in. The Bolts make 8 SOG in that time. Fortunately they do a good job of keeping the Bolts to the perimeter.
They will be kept to a total of 3 SOG for the 3rd period, the Lightning will make 12.
The only time the Islanders really get extended attacking zone time is in the last 4 minutes, when they go empty net. This does not help them all that much, as Tyler Johnson shows that he is capable of sinking an empty net goal from 200 feet away.
The game gets really chippy after this point as the Isles start taking some cheap shots, but the game ends without real bloodshed. Tampa Bay Lightning 4, New York Islanders 1.
Series is tied 1-1
---
Pittsburgh Penguins (2) at Washington Capitals (1)
Caps Tom Wilson fined for a knee-on-knee hit, but not suspended, so he will play. Orlov will not.
First period
Crosby vs Ovi lines start the game.
Within 1 minute, both teams have a SOG (even though the NHL didn't count Ovi's)
Within 5 minutes, Brooks Orpik has made a very popular play:
Olli Maatta helped to the dressing room where no doubt he will undergo concussion protocol. Orpik to the box for interference

— Pierre LeBrun (@Real_ESPNLeBrun) May 1, 2016
Orpik, five-star cheapshot, two-minute penalty.

— Kevin Paul Dupont (@GlobeKPD) May 1, 2016
Inexcusable hit from Orpik. Holy crap. pic.twitter.com/SBsMGOTLLv

— Pete Blackburn (@PeteBlackburn) May 1, 2016
Paging the Department of Player Safety…

— Al Muir (@almuirSI) May 1, 2016
The period moves fast, with very few stoppages of play, and a lot of back & forth. Ovi makes some big hits as usual. Overall, Pittsburgh dominates the period, 14 SOG to 5, but the game is scoreless at the end of the period.
Second Period
To no-one's surprise, Olli Maatta does not return to the bench.
The first near goal is an exciting Bryan Rust breakaway, but Holtby shuts the door.
Thank you #Chorney #ChorneyHustle #CapsPens 0-0 pic.twitter.com/DfvhyA244I

— CAPITALS HILL (@CapitalsHill) May 1, 2016
but then…
Hagelin sniped before Holtby even knew what happened pic.twitter.com/ZQWvjTkJP2

— Pete Blackburn (@PeteBlackburn) May 1, 2016

Pittsburgh is now up 1-0 on the Capitals.
The next striking event is ~11 minutes into the period, when Karl Alzner leaps into the bench with Pierre McGuire trying to avoid a 'too many men' penalty.
See you guys…#Alzner likes Pierre #CapsPens 0-1 pic.twitter.com/8e7J3mAerP

— CAPITALS HILL (@CapitalsHill) May 1, 2016
Matt Murray should probably have gone empty net for most of this period – he handled 1 (perhaps 2) shot on goal in 15 minutes.
Then the Caps get down to his side of the rink at the end of a long shift, and no one on the Pens can correctly get a stick on the puck. It is no surprise to see the puck go into the net. Until it is…
GOAL! No, Waved off! Sitting on the goalie's head is apparently goaltender Interference! Who knew! #PITvsWAS

— Bobby2Bergy (@Bobby2Bergy) May 1, 2016
Well yeah, you can't sit on the goalie's head pic.twitter.com/0SvtlPVBCr

— Pete Blackburn (@PeteBlackburn) May 1, 2016
Again Pitt 14 SOG, Caps 5.
Pitt is 0/5 on the power play
1-0 Pens
Third Period
Barry Trotz is apparently in a heated conversation with the head referee prior to the start of the period.
Thre minutes later, Kris Letang gets screwed for a makeup call – tripping on a normal body check.
Here's the "penalty" on Letang, which led to a goal. Bad bad bad. pic.twitter.com/ISsLOF1jOu

— Pete Blackburn (@PeteBlackburn) May 1, 2016
Yeah, I can understand why Letang is mad

— Elliotte Friedman (@FriedgeHNIC) May 1, 2016
I believe that is what is known in the vernacular as "a makeup call."

— Al Muir (@almuirSI) May 1, 2016
The result?
A Johansson power play goal.
#MoJo ties #CapsPens 1-1 pic.twitter.com/baCq4XOMV4

— CAPITALS HILL (@CapitalsHill) May 1, 2016
This wakes up the Caps and the game gets a little more animated.
Schadenfreude:
Carlson lays out Crosby pic.twitter.com/DDooIDzErU

— Pete Blackburn (@PeteBlackburn) May 1, 2016
There have been some shots on goal – there is some hope that a tiebreaker will be scored by someone. But the Pens mostly seem happy to shoot from the blueline. Then Malkin feeds a pass to Fehr in the low slot. Score! Pens are ahead, 2-1
Absolutely perfect tip by Eric Fehr pic.twitter.com/7lhdttQKr2

— Pete Blackburn (@PeteBlackburn) May 1, 2016
The Caps put up a strong fight, and go empty net at 1:57.
Matt Murray has to work for it, but the Penguins hold on for the win, 2-1.
This series is now tied 1-1.