Question: Is it difficult to cover two games that are running at the same time after 9pm? Yes, kind of.
Question: Can both of these games go into Overtime? Yes.
Question: How many Overtimes can there be? Too many.
Question: How tired of you of the Second Round, GH? Very.
---
Stars at Blues (Series tied 2-2)
For those of you enjoying the Hate-Watch, I have good news for you: it's back after a long, slow burn.
First Period:
The action was not very actiony to start. This game is very, very slow. Neither team is taking that many shots on goal to start.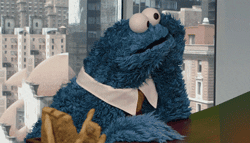 Dallas evaded a Too Much Man penalty around the period half, except they didn't really because Vladimir Tarasenko was left all alone while the six Stars players decided to get tied up in the offensive zone. Tarasenko made a relatively easy score on Kari Lehtonen.
Probably not a good idea to leave Tarasenko this wide open pic.twitter.com/nHk2ibSvNF

— Pete Blackburn (@PeteBlackburn) May 6, 2016
Look closely and you see all six Stars Forwards and D-men. Of course, Lehtonen was also on the ice all by himself in his own zone (not pictured).
as many pointed out…6 Stars on the ice when Tarasenko scored, too pic.twitter.com/muUdcxikHN

— Stephanie (@myregularface) May 6, 2016
Lindy Ruff, newly nominated for the Jack Adams Award, was pleased with his team's situational awareness.
Ruff's reaction pic.twitter.com/4q3XlAkx14

— Stephanie (@myregularface) May 6, 2016
The Stars would end the period by going Empty Net for 1.2 seconds. As one might imagine, that didn't matter very much.
Second Period:
The Second was the period in which the teams wanted to commit all the penalties. More on that later.
Radek Faksa scores his second goal of the series at 4:05, tying up the game at one-all.
— Stephanie (@myregularface) May 6, 2016
David Backes goes for Tripping at 4:21, allowing Dallas to go on the Power Play, something that they were once dangerous with when presented an opportunity. Fifty-three seconds later, Patrick Sharp scores a Power Play Goal on a kinda-sorta pass from Jamie Benn to take the lead.
— Stephanie (@myregularface) May 6, 2016
The teams trade matching Slashing penalties to go 4-on-4. Then Cody Eakin ups the ante at 12:06 with another Slashing penalty, allowing the Blues to have the man-advantage. It took the Blues less than a minute to tie up the game with a Paul Stastny Power Play Goal.
Stastny ties the game on the PP pic.twitter.com/F13XcSiNOS

— Stephanie (@myregularface) May 6, 2016
Third Period:
Early on there's a pile-up in front of the Stars net with the puck bouncing around. No goal is scored, though.
party in the crease pic.twitter.com/cLxAzxwtac

— Stephanie (@myregularface) May 6, 2016
Pierre and I disagree on what is fun to watch. For instance, this game. Were I being paid, I might be inclined to exaggerate, but, I'm not so this game is stupidly boring.
Did Pierre just say that Lehtonen was "a used-goaltender out of Helsinki"? Did he say huge? Why isn't it spelled Helsiinkki? These questions tell you how engaged I am in this game.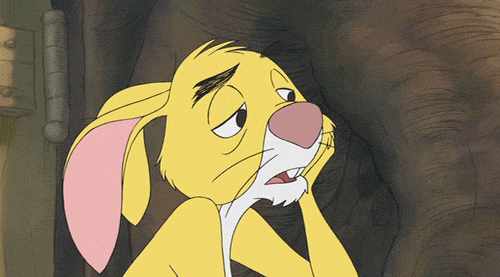 I am so bored. Just break the tie and someone win this game. No one wants to see this go into overtime; It's miserable fucking hockey. No goals, no penalties, nothing really going on in this period at all.
I HATE BOTH OF THESE TEAMS SO VERY FUCKING MUCH FOR GOING INTO OVERTIME! YOU SHITBAGS!
Overtime:
Cody Eakin ends it mercifully early in the extra period.
Eakin OT winner pic.twitter.com/j7VuUWd6ic

— Stephanie (@myregularface) May 6, 2016
The Stars take this game 3-2, tying up the series going back to Dallas on Saturday.
---
Sharks at Predators: (Series tied 2-2)
First Period:
Each team scored with their first shot on goal. Colin Wilson scored forty-one seconds into the game when Sharks' goaltender Martin Jones found himself a little too far out in the crease.
Wilson goal pic.twitter.com/kpS6xu8neX

— Stephanie (@myregularface) May 6, 2016
Brent Burns ties it up at 3:08 on a shot that Pekka Rinne should have handled readily.
— Stephanie (@myregularface) May 6, 2016
At 9:50, Mike "Mr. Carrie Underwood" Fisher banged in the rebound on a James Neal shot on goal to make the score 2-1, Preds.
Mike Fisher goal pic.twitter.com/ptPWil02Gy

— Stephanie (@myregularface) May 6, 2016
First penalty: Burns for Tripping at 16:48. No goals were scored.
In the First Period, the Preds led with 10 SOG to the Sharks' 5.
Second:
At 6:38, the teams trade Roughing penalties between Filip Forsberg and Tommy Wingels. The teams play 4-on-4 play for two minutes.
At 12:09, Roman Josi goes to the sin bin for Interference. Sharks' Joonas Donskoi seems to score in final second of the Power Play. The play started off with a turnover by Forsberg in the neutral zone, resulting in Paul Martin taking the puck over the blue line. Nashville challenges whether or not the play was offside. It appears that Joel Ward was not able to get back on side but he tagged up before Martin touched it beyond the blue line. It's ruled a good goal.
Sharks goal pic.twitter.com/mNBWF33pRa

— Stephanie (@myregularface) May 6, 2016
Preds challenge Sharks goal for offside, it is ruled that Ward tagged up at the blueline in time. pic.twitter.com/NFpOVo7uEN

— Stephanie (@myregularface) May 6, 2016
"Refs you suck!", rings out loud and clear in Bridgestone.
Nashville wraps up the second on the Power Play when Justin Braun is called for High-Sticking.
Third Period:
Nash Start off on the Power Play. Brent Burns thinks it's a good idea to clear the puck over the glass and goes for Delay of Game at 0:32, giving the Predators a two-man-advantage for six seconds, followed by a proper Power Play. The Predators are trying but the Sharks have great shot blocking on this Penalty Kill.
Miikka Salomaki hits Logan Couture from behind, goes for Boarding at 3:43. The Predators complete a tough Kill. One minute later Barret Jackass Jackman Knees Chris Tierney allowing the Sharks to go back on the Power Play. Five seconds in, Burns scores a Power Play Goal after passing the puck to Joe Thornton, who passed it back for a Burns slapshot.
At 15:39, James Neal wrists it on goal after having just missed a shot to tie the game, 3-3.
— Stephanie (@myregularface) May 6, 2016
Overtime:
Viktor Arvidsson has two good shot attempts early. Just after 4 minutes have passed, there is a mad scramble in front of the Preds net, Rinne, Ryan Ellis, and ALL THE PREDS ON THE ICE block the puck from going in. The Sharks think they've scored. Nope. It takes the officials a long time to locate the puck and blow it dead.
overhead pic.twitter.com/EpEDxTvuFQ

— Stephanie (@myregularface) May 6, 2016
Sharks almost score again except that Joe Pavelski collided with Rinne for Goaltender interference. The play is now under review for some reason. The announcing crew has been wrong all night, so I'm ignoring them when they say it's being reviewed because they're trying to see if Pavelski got the puck on his stick before it went into goal. THIS DOESN'T MATTER BECAUSE IT'S GOALTENDER INTERFERENCE, GUYS!
ref says no goal due to goalie interference pic.twitter.com/oVumFmjhI8

— Stephanie (@myregularface) May 6, 2016
The Sharks continue to blocks shots, the Preds continue to be lucky. Rinne makes a kick save after losing his stick under two minutes to go. This game is going into another fucking Overtime.
More Overtime Than You Need: YOU HAVE GOT TO BE FUCKING KIDDING ME! END THE FUCKING GAME! FUCK YOU AND YOU, TOO!
Further Stupid Fucking Overtime:
At 11:12, Mike Fisher scores his second of the night and game winner.
Just your average TRIPLE OVERTIME goal. #StanleyCuphttps://t.co/3ydq0fDHYN

— #StanleyCup Playoffs (@NHL) May 6, 2016
The series is now tied going back to San Jose on Saturday night.