There was only one game on Friday night.

Tampa Bay Lightning at New York Islanders.
Let's start with the roster updates: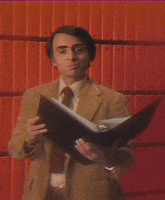 It would still be Thomas Greiss vs Ben Bishop in nets.
For Tampa Bay, Matt Carle, Mike Blunden & Luke Witkowski are back, while Jonathan Marchessault, Nikita Nesterov & Matt Taormina are out
For the NY Islanders, Josh Bailey was in, Alan Quine was out and Ryan Pulock was in for Marek Zidlicky
First Period
The pushing & shoving got started rather quickly. A few minutes in, Islander Brock Nelson throws a puck into the crease and teammate Steve Bernier woud fall on Ben Bishop, essentially crosschecking him in the back of the head. There is some resulting shoving after the whistle, and Mike Blunden is sent to the penalty box for roughing.
This early power play leads to an Kyle Okposo goal.
Okposo goal pic.twitter.com/1mDnX2mZNv

— Stephanie (@myregularface) May 6, 2016

The Lightning are giving up chances, so this was not so surprising.
Later on, Ryan Callahan gets "hit" with a double roughing penalty – once at the whistle, and then some additional facewashing during the stoppage afterward. The Bolts would successfully kill all 4 minutes of the stupid.
As the period ends, the score is 1-0, Islanders.
Other stats:
Shots – Isles 16-6
Hits – Isles 13-12
Faceoff wins – Isles 11-7
Blocked shots – Bolts 11-3
Giveaways – Bolts 6-2
Takeaways – Bolts 5-3
Second period
There are some big hits to start the period, including a Nikita Kucherov hit after a John Tavares to Kyle Okposo suicide pass. Forearm to the face. Ouch.
Kucherov hit on Okposo pic.twitter.com/y9x1UmUtm0

— Stephanie (@myregularface) May 7, 2016
Soon afterward, Thomas Greiss loses a skate blade, and has to be walked to the locker room to get it fixed. J F Berube is now in net.
goalie without a skate blade pic.twitter.com/k0lGbCQSlo

— Stephanie (@myregularface) May 7, 2016

This coincides with a stoppage before a Lightning power play. (No pressure, kid.) Berube would make 2 stops in the 4:47 of ice time before Greiss could return.
Later in the period, Johnny Boychuk is penalized for a slash on Ondrej Palat. NOOOOOOOOOOO!!!!! The Bolts go to the power play, but they can not capitalize.
The Isles still lead by 1-0 after 2 periods. They still lead total shots on goal by 22-16 and hits by 23-22 even though the Lightning were stronger in 2nd. One would hope they were – the Isles were playing shorthanded for nearly 6 minutes.
Third period
The rink is broken. Nice job, Barclay's center.
— Stephanie (@myregularface) May 7, 2016

It would take a half-hour for them to fix this shit.
Brian Boyle would actually be warned "Don't push the boards!" Because this structure clearly was not not designed to withstand the enonormous stresses of having someone lean on them. The explanation offered by NBC for the state of the boards is an errant turn by a Zamboni, though it sounds like no one actually saw this.

The first few minutes of the 3rd are uneventful, with no one getting consistent pressure, but eight minutes in, a quick shot from Kucherov ties it up
Quick shot by Kucherov ties it up for Tampa pic.twitter.com/wMryoctBQj

— Pete Blackburn (@PeteBlackburn) May 7, 2016

Tie game, 1-1
There is a fair anmount of hitting and shoving this period, but not many clean shots. The crowd gets a little cranky over a missed high stick penalty, eventually throwing an extra puck on the ice. Which should probably also have been a penalty. No one tries to shoot the extra puck. It's this sort of lack of killer instinct that will ultimately doom these teams.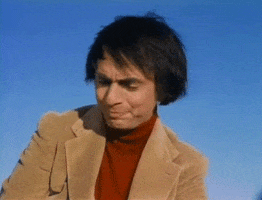 After 60 minutes, score is tied, with Islanders still topping other stats:
SOG 28-22
Hits 45-29
PIM 6-6
That's a LOT of hitting. Like, a lot.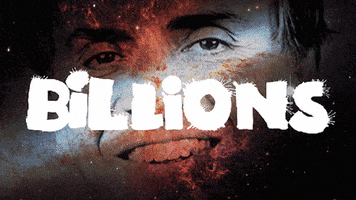 Overtime
Boychuk knocked over. DeHaan with no stick. Islanders are penned in, and Garrison fires a shot past Greiss.
Garrison wins it in OT, pushes Islanders to brink of elimination pic.twitter.com/jEkuL6UQsg

— Pete Blackburn (@PeteBlackburn) May 7, 2016

No question of review, the Lightning wins, 2-1.
They now lead the series 3-1.