There was one game on Sunday: The Tampa Bay Lightning vs the New York Islanders.

First: The rosters
Today's lineups, starters in bold.

Game 5 up next! #TBLvsNYI pic.twitter.com/WRWHDUdWGP

— #GoBolts (@TBLightning) May 8, 2016
First Period:
Puck dropped for Game Five in Amalie Arena. And after 10 seconds, Cedric Paquette goes to the box for high-sticking Cal Clutterbuck. No scoring for the Islanders, though.
The game starts off at a good pace, and both goalies look sharp. The Isles are getting good pressure early on, but turnovers send the puck back towards Thomas Greiss.
Eventually, this would come to haunt the Islanders, as Victor Hedman fires one through a crowd and into the net.
Victor Hedman and the @TBLightning strike first in Tampa Bay. Don't Miss a Moment. #StanleyCup https://t.co/v5znrzkT19

— NBCSN (@NBCSN) May 8, 2016
The Bolts would get their chance at a power play, when Alan Quine would put his stick blade into Valtteri Fippula's visor, but they would not score on the power play. This does not mean that they would not score…
Boyle slides out front, dangles puck through his legs, then roofs it past Greiss. 2-0 Bolts. Gut check time for Isles.

— Al Muir (@almuirSI) May 8, 2016
Boyle goal pic.twitter.com/PFfwierI2n

— Stephanie (@myregularface) May 8, 2016
At the end of 20 minutes, the score is Bolts 2 Isles 0. SOG favor the Lightning 9-6, Hits favor the Islanders, 15-8. Other stats: Faceoffs 11-7 Bolts, Blocked shots 2-1 Isles. The Lightning have been the more aggressive team, and have generated more offensive pressure. The future is looking murky for the Islanders, especially if they can only generate 6 shots on goal in 20 minutes.
Second Period:
The Islanders are getting cranky. There seems to be a difference of opinion here…
Tag team partners. Hammer with the take down and Clutter goes in for the pin #isles pic.twitter.com/hHJRyKANZm

— YeSUV (@IslesWhiteSUV) May 8, 2016

This was actually a ridiculously bad idea. The ensuing Tampa Bay power play would end with a Victor Hedman bomb off of a Jonathan Drouin setup, that Greiss can't stop. It's 3-0 Tampa
Hedman bomb makes it 3-0 Bolts pic.twitter.com/0C7frksdWI

— Pete Blackburn (@PeteBlackburn) May 8, 2016
Hedman makes it 3-0. Nice controlled zone entry by Bolts–exactly what the Isles aren't doing in this game.

— Al Muir (@almuirSI) May 8, 2016
The Lightning have completely dominated the Islanders this period. The shot totals don't agree with it, but the puck possession game has looked like the Harlem Globe-trotters playing against your high school gym teacher.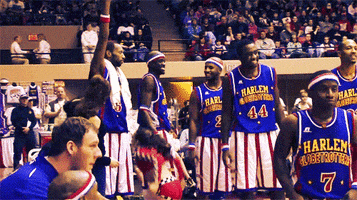 Late in the 2nd, the puck gets some time in the Tampa Bay zone, John Tavares fails to put the puck away, but Hedman nearly scores an own goal.
Hedman just came closer to scoring on Bishop than the Isles have all afternoon. NY hasn't had a sniff yet with five to go in second.

— Al Muir (@almuirSI) May 8, 2016
i can only assume hedman was going for the hat trick here pic.twitter.com/ZPcGBD7N2r

— Stephanie (@myregularface) May 8, 2016
Ryan Callahan makes a hard hit on Nick Leddy which has Leddy limping off the ice, and the hard feelings contribute to a scrum in front of Ben Bishop's crease. This would result in two simultaneous penalties on John Tavares and one on Andrej Sustr. Tampa would not capitalize on the power play.
Third Period:
The Islanders seem unhappy going into the 3rd period.
Yup. This is how we all feel #isles pic.twitter.com/s5vU5yOFfZ

— YeSUV (@IslesWhiteSUV) May 8, 2016
They try harder.
Tavares was thiiiiiiis close to getting the @NYIslanders on the board. #StanleyCup pic.twitter.com/L0bDt9WgSl

— NHL on NBC (@NHLonNBCSports) May 8, 2016
And harder.
Bishop save on Boychuk pic.twitter.com/6gzdg0uRl0

— Stephanie (@myregularface) May 8, 2016
But it wasn't enough.
Kucherov goal pic.twitter.com/QM8adhlEXW

— Stephanie (@myregularface) May 8, 2016

Nikita Kucherov on a breakaway, and Greiss may as well have not even been there. Score is now 4-0 Tampa
Some more pushing and shoving, and Johnny Boychuk goes to the box. But it doesn't matter.
Game summary:

Tampa Bay shuts out the New York Islanders 4-0, Islanders are eliminated (4-1), Tampa Bay will advance to the Eastern Conference Final.
Sunday proved to be the end of the road for the New York Islanders. #StanleyCup pic.twitter.com/THpzfvAtHd

— NHL on NBC (@NHLonNBCSports) May 8, 2016

Congratulations Tampa Bay. His pox is your gain.