Two Game Sixes tonight, possible elimination for two teams. Four teams enter…four teams leave?
---
Stars at Blues: (Series Tied 3-3)
Game Six. When will it end? Tonight, maybe? No. This is why I don't believe in the Blues: they choke very predictably. They allowed Dallas to get out to an insurmountable lead and hang onto it. Everyone knows that the Blues are the better team, even the Stars, but they have no gumption and follow-through.
First Period:
The Stars come out playing some decent hockey in the first period. The Blues are taking selfies, and playing slip-n-slide or something. Mattias Janmark of the Stars scores five minutes into the period on a breakaway from a Valeri Nichushkin feed.
Mattias Janmarks the spot.#DALvsSTL pic.twitter.com/BrmpIsFJm4

— #NHL17Benn (@DallasStars) May 10, 2016

Then Vernon Fiddler scores 20 seconds later on a wraparound pass from Colton Sceviour. Fiddler is celebrating his 36th birthday and his parents are in the stands.
Vern Fiddler's parents saw their son score tonight, but an interview with @DavidAmber is an even bigger thrill pic.twitter.com/XcsQLwBTz6

— Elliotte Friedman (@FriedgeHNIC) May 10, 2016
Jason Demers gets a high sticking penalty, but Pierre and Al Muir seem to think that Dallas has the power play, possibly because this hit knocks Patrick Sharp for a loop, and he would head down the tunnel.
Sharp injury pic.twitter.com/msgBRw5WVm

— Stephanie (@myregularface) May 10, 2016
Stars' passive power play is being picked apart by Blues. STL with three good scoring chances.

— Al Muir (@almuirSI) May 10, 2016
When the Stars do get a power play, they take advantage quickly. It looks something like this:

Spezza goal pic.twitter.com/SAZBT1qiMU

— Stephanie (@myregularface) May 10, 2016
Brian Elliott gives up a third goal, this time to Jason Spezza, and is pulled for Jake Allen and his much-less-cool white pads. It's okay, Brian, even brick walls can deteriorate.
Second Period:
The Blues finally came to play in the Second, and the first 15 minutes of play are spent in the Stars' defensive zone. Shots on goal are 11-1 in the Blues' favor at one point. Kari Lehtonen's 10 minutes of 'hot goalie syndrome' seems to come to an end due to an Alex Steen shot. 3-1
Steen goal pic.twitter.com/Bqd0jsCCp3

— Stephanie (@myregularface) May 10, 2016
The Stars get a little push late in the period, but can't sustain it. SOG for the period are 14-5 in favor of the Blues.
Summary of Period Two: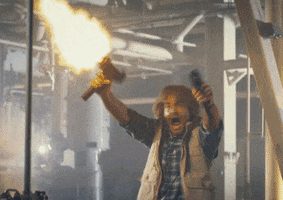 Third Period:
The third looks much like the second. The shot differential continues to get more and more ludicrous.
You might want to rethink that strategy, Stars. #DALvsSTL https://t.co/oQuvTU55Ci pic.twitter.com/brCpcBzgs8

— hockeystats.ca (@HockeyStatsCa) May 10, 2016
Jori Lehtera to Patrik Berglund will make it 3-2.
Berglund goal pic.twitter.com/jCocr49v3L

— Stephanie (@myregularface) May 10, 2016
But Lehtonen is having a crazy good night.
Lehtonen save on Schwartz pic.twitter.com/Zc2Zn3qmiI

— Stephanie (@myregularface) May 10, 2016
Shot attempts were 75-25 STL.

— Elliotte Friedman (@FriedgeHNIC) May 10, 2016
Summary of Period Three: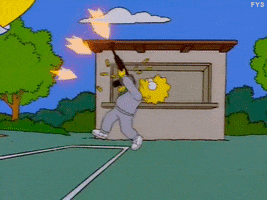 But it doesn't matter. Dallas escapes, 3-2.
The series is tied at 3-3 and will continue on Wednesday night in Dallas.
---
Sharks at Predators: (Series tied 3-3)
So, yet another game that I was hoping would be a Handshake Game and wasn't. Nashville has been the Cinderella of this tournament: they got to go to the ball and managed to escape the Ducks' series with one if their crystal skates, you know, to believe that it all really happened. Instead of waiting for their Prince to come with the other skate, the Predators have taken the skate off, smashed it to bits, deciding to meet their destiny head-on.
Look who made the trip. pic.twitter.com/43uuuiaBIO

— San Jose Sharks (@SanJoseSharks) May 10, 2016
Of course, the real Jo PAW-velski is available for adoption at the Silicon Valley Humane Society.
Saw Jo Paw-velski today @hssv and she's settling in nicely. She's a sweet girl who will purr 4 pets! @SanJoseSharks pic.twitter.com/1qSNpY2MXa

— Jackie Torres (@JackieRunner) May 4, 2016
She has a webcam and a couple of kitten roommates!
First Period:
The game started at 9:10pm. At 9:22pm, the game clock read 10:47. Not many stoppages in the first half of the First Period.
Chris Tierney seems to score at 9:55. There was some issue of whether or not it did something or other. Played with a high-stick? Played with a not high-stick? Review is inconclusive and it's a good goal.
Tierny goal, reviewed for high stick and determined to be legal pic.twitter.com/PhtsElpcM8

— Stephanie (@myregularface) May 10, 2016
At 11:51, Pekka Rinne is out of position and couldn't make it back in time before a pass by Marc-Edouard Vlasic was handled by Tierney for his second goal of the night.
Tierney's 2nd goal pic.twitter.com/2I1an3UzsA

— Stephanie (@myregularface) May 10, 2016
The Preds pick off the puck in the neutral zone. James Neal moves it in through the offensive zone, takes a shot which serves up a Roman Josi backhand goal which bounces up and over everyone in front of the net. Josi has taken 38 shots on goal this postseason with only one goal to show for it.
— Stephanie (@myregularface) May 10, 2016
In the final 20 seconds, Shea Weber lobs a puck up towards Martin Jones, it bounces off him,  and Colton Sissons tries pushing the puck forward while a whole bunch of bodies accumulate around the net. The puck is lost but two players go off for Roughing: Vlasic and Craig Smith. The teams finish out the remaining seconds of the First playing 4-on-4.
Second Period:
While still playing 4-on-4, Ryan Johansen backhands a shot for a goal after patiently waiting for an opportunity to tie up the game, 2-2.
Nifty little move by Johansen leads to a goal pic.twitter.com/g3pfTXKkXt

— Pete Blackburn (@PeteBlackburn) May 10, 2016
Third Period:
Sharks get a Power Play when Miikka Salomaki gets penalized for Goaltender Interference at 8:59 when his stick ends up in Jones' neck. Don't worry, it wasn't lodged in there and Jones was fine. A minute-five into the man-advantage, Logan "Horse Teeth" Couture scores.
Yo Pekka Rinne what the hell are you doing? pic.twitter.com/u8y8FI0ozd

— Pete Blackburn (@PeteBlackburn) May 10, 2016
Rinne reached out to push Joe Pavelski and fell down, lying prone on the ice when Couture took the shot.
The Sharks would have the lead for just under three minutes. At 12:44, Colin Wilson scores the equalizer to tie the game at 3-3.
Preds not going down easy, tie it up with some pretty passing pic.twitter.com/tQymrWwCIL

— Pete Blackburn (@PeteBlackburn) May 10, 2016
This game will go into overtime, which is exactly what everyone wanted.
Overtime:
Lucky for the viewers at home, this OT wouldn't last long. Viktor Arvidsson scores his first ever Stanley Cup Playoff goal with a dirty backhand just 2:44 into the extra period.
— Stephanie (@myregularface) May 10, 2016
Game-winning-Overtime goals that stave off elimination are most excellent.
one more – Arvidsson celebration/face getting crushed by Johansen. pic.twitter.com/OoKMml6crK

— Stephanie (@myregularface) May 10, 2016
The teams will play the final game of this series in San Jose on Thursday night. Yes, the schedulers have finally decided that the two Western Conference series can be played on separate nights!