This is it, the series has to end tonight. There is no other choice. Either the Blues will vindicate all of their believers by winning a second series this postseason or the Stars will pull off a victory which everyone would have expected of them, being the number-one seed in the Western Conference.
There's never been a Game Seven at the American Airlines Center. Huh.
Us when there's a Game 7. #StanleyCup pic.twitter.com/ShJr9Gny0V

— NHL on NBC (@NHLonNBCSports) May 12, 2016
Yeah, NBCSNPDQBBQ, you might be alone in that.
First Period:
Blues go on the Power Play at 4:31 due to Alex Goligoski Hooking Vladimir Tarasenko. Robby Fabbri goes top shelf in the crease for a Power Play Goal a little over a minute later.
Fabbri goal pic.twitter.com/Jf0xRf0cfL

— Stephanie (@myregularface) May 12, 2016
So, Emerick and Olczyk made a big deal about someone no one needs to make a big deal about, Steve Ott. Apparently, he thinks he's a wrecking ball or something: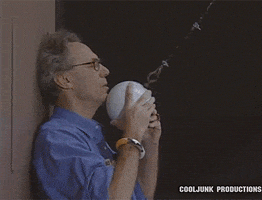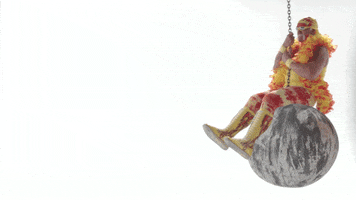 ott part 1 pic.twitter.com/jxhADnazQ6

— Stephanie (@myregularface) May 12, 2016
How is that not some sort of penalty? Oh, right, Steve Ott.
No, not Steve Holt.
Radek Faksa Elbows Ott at 14:59. Why he's penalized for this, I will never know. Oops, personal feelings aside, it is a penalty and he must go to the box. Blues go on the Power Play. They haven't had a shot on goal since, well, their first goal. Still, they don't take a shot during the first minute of the Power Play. It will be 30 more seconds before they actually take one.
Tarasenko scores 30 seconds after the penalty expires. Lindy Ruff challenges based upon it being off-side. NO GOAL is now playing for the Blues!
offside, no goal pic.twitter.com/ZCorOwq3iP

— Stephanie (@myregularface) May 12, 2016
the goal that was overturned pic.twitter.com/Wc8TrsiMAw

— Stephanie (@myregularface) May 12, 2016
All of this doesn't matter since Paul Stastny squeaks one in the side of the net twenty-three seconds later.
Stastny goal pic.twitter.com/J3VLDCuA2O

— Stephanie (@myregularface) May 12, 2016
The Blues are not satisfied with the two goals, instead they opt to humiliate the Stars the same way they were embarrassed in the First Period of the previous game. Patrik Berglund adds another to the tally, 3-0.
— Stephanie (@myregularface) May 12, 2016
I expect that Anttii Niemi will take over starting in Period Two after Kari Lehtonen allowed 3 goals on 8 shots.
Second Period:
Niemi is in, replacing Lehtonen.
The Stars start attacking early in the period, with a couple of good chances. Brian Elliott seems to be more on his game than they would like.
somehow that doesn't go in pic.twitter.com/WMDwHiJEOn

— Stephanie (@myregularface) May 12, 2016
At 3:50, on the second shot that Niemi has faced, David Backes scores his fourth goal of this series, sixth of the playoffs. Blues lead, 4-0.
Backes goal pic.twitter.com/3e7kW1ikv5

— Stephanie (@myregularface) May 12, 2016
Yay, Fugazi is being played again by the music guy!
Dallas is on the Power Play and they have one really good chance, that Elliott is totally on top of.
when your stick breaks on a glove pic.twitter.com/0iSDAQD7t7

— Stephanie (@myregularface) May 12, 2016
Somehow or other, the refs seemed to "lose" the puck, you know, the one that was under Elliott's glove. Uh, it's right there, dudes.
At 15:06, Troy Brouwer brings the score up by one more, 5-0, Blues.
— Stephanie (@myregularface) May 12, 2016
Winging it in Motown had a helpful suggestion after the Brouwer goal.
Put the #BANG guy in net for the third.

— Winging It In Motown (@wingingitmotown) May 12, 2016
So, to sum up, Niemi has only allowed 2 goals on 9 shots. A vast improvement over the other guy. Here's a comparison of all the goalies through Two:
Burning questions:
Will the Stars show up in the Third?
Do they have the Blues exactly where they want them?
Will the stupid #BANG guy show up in Lehtonen's pads and take over for Niemi?
Third Period:
At 5:15, Dallas finally scores when Patrick Eaves bangs in the puck on Elliot's blocker side.
Eaves goal pic.twitter.com/Wi7mCgVxPS

— Stephanie (@myregularface) May 12, 2016
This describes how the Stars have been playing all night: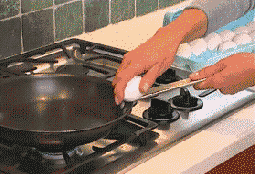 The Stars go empty net with nearly six minutes left. I only noticed this when the puck went down the length of the rink and bounced off the post. Not much later, Tarasenko, chased by some Stars, nets one to get QUOTA.
So basically, had the Blues played this way throughout the series, I wouldn't have had to watch additional crappy games.
Fuck you, Stars!
Fuck you, Blues!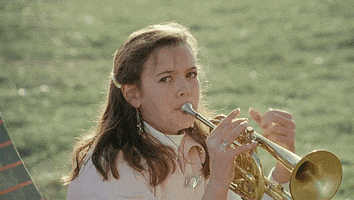 The Dallas Stars have been eliminated from the Stanley Cup Playoffs. I guess they no longer need to worry about the timeframe for Tyler Seguin's return this postseason. Also, no more of this guy.
The Blues will battle against the winner of the Predators-Sharks series, which wraps up tomorrow night.