The Tampa Bay Lightning were in Pittsburgh last night, so they decided to play Game Two of the Eastern Conference Finals while they were in town.
Matchup: Tampa Bay Lightning at Pittsburgh Penguins.
Roster Updates
Justin Schultz replaces Olli Maatta after coach Mike Sullivan had blamed his poor positioning for a goal given up in game one. "Justin Schultz is a good player", said Sully in a heartwarming vote of confidence.
Will Anton Stralman play? Yes. After 19 games off due to a leg fracture, Tampa gets their defenseman back. Ryan Callahan, while not disciplined for a dangerous hit on Kris Letang in game one, is out anyway because of illness. Jonathan Marchessault is in and Andrei Vasilevskiy is also in for the injured Ben Bishop. Tampa continues to play with 7 D-men.
Complete rosters:
Tonight's lineups, starters in bold.

Stralman… BACK! #PITvsTBL pic.twitter.com/hmccOkTAvK

— #GoBolts (@TBLightning) May 17, 2016
First Period:
About 5 minutes in, the Penguins 4th line pressures the net, and a rebound off an Eric Fehr shot lands in front of Matt Cullen, who plants it top-corner. 1-0, Penguins.
— Stephanie (@myregularface) May 17, 2016
Later, a Carl Hagelin rebound – possibly off of Cedric Paquette's skate – just hangs out there like a dead fish,


and Phil Kessel swoops in and puts it in the net! 2-0 Penguins.
Kessel goal pic.twitter.com/V5MXeE09fR

— Stephanie (@myregularface) May 17, 2016
In spite of early appearances, it would not be all Pittsburgh highlights for this period. Anton Stralman, who was one of the D-pairing victimised on the first goal, earns his keep with a top-shelf goal in his first game back from injury.
Glove hand, top shelf. #StanleyCup pic.twitter.com/PjY46iTGPt

— NHL on NBC (@NHLonNBCSports) May 17, 2016
Late in the period, Jonathan Drouin commits a hooking penalty against Phil Kessel. The Lightning manages a successful penalty kill, and on the first clearing opportunity afterward, J.T. Brown passes it up to Jonathan Drouin in the neutral zone. Drouin skates it up into the attacking zone and ties it up, snapping it over Matt Murray's shoulder, and the game is tied 2-2 with 0:49 remaining in the period.
— Stephanie (@myregularface) May 17, 2016

Both of these are goals that Matt Murray would want back. Mike Milbury would question whether he should be pulled during intermission.
For most of the period, Pittsburgh was the better team, but the game is tied 2-2 and momentum has swung towards the Lightning.
The Penguins are:
0-2 on the power play
56% on faceoffs
dominating shooting with 14 SOG to 8 for the Lightning
leading in hits, 18-13
Tampa Bay has:
blocked 5 shots to Pittsburgh's 3
2 takeaways to Pitt's 1
Second Period:
There were a few good chances either way, but not much that was decisive happened in the second.
An entertaining sequence happens here where where two players fight for a lofted puck, and Cedric Paquette is inadvertently punched in the face by Ian Cole.
Catching one across the middle? #StanleyCup pic.twitter.com/P6XqAmaZka

— NHL on NBC (@NHLonNBCSports) May 17, 2016

Yes, I'm sure it makes me a bad person, but I do so love seeing hockey players getting hit in the face.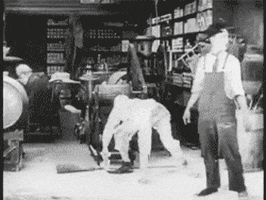 Goaltender Matt Murray gets penalized for tripping Ondrej Palat, but Kessel served the 2 minutes. The Pens would kill this successfully.
maybe that was going in pic.twitter.com/iqFXePyMph

— Stephanie (@myregularface) May 17, 2016

I like watching guys get tripped, too…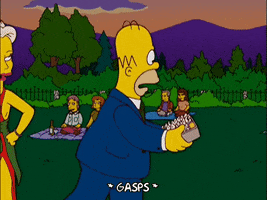 This would be the only penalty of the period.
Not too long after that, Vasilevskiy makes a whopper of a save when Sidney Crosby gets a wide open net!
Holy crap what a save by Vasilevsky pic.twitter.com/Ij1qq2AVZx

— Pete Blackburn (@PeteBlackburn) May 17, 2016
The period ends still tied 2-2.
SOG are nearly even at Tampa 7, Pittsburgh 8.
Tampa has won most of the faceoffs in the 2nd.
Tampa Bay has blocked 7 shots to Pittsburgh's 4.
Each team has 3 takeaways.
Pittsburgh again leads hits, 14-12.
Third Period:
Sidney Crosby is playing with Patric Hornqvist and Chris Kunitz early in the third. It had been Conor Sheary, not Kunitz, but NBC claims Sullivan wants points or something and gave Sheary the hook.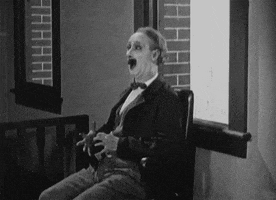 (Side note: Kunitz and Hornqvist's nicknames are "Kuney" and "Horny". I'm just gonna let that sit there.)
This first line was dangerous in the 2nd and is more dangerous in this new form. Sheary would be a scarce quantity in the 3rd, and the Penguins would play 11 forwards with not just different lines, but constantly rotating lines. This is just plain insane – if Sheary is not injured, Mike Sullivan probably needs to hand over the keys to the in-game roster. However, Pittsburgh would definitely apply more offense this period. The Penguins lead in shooting 9-2 at the halfway point, though perhaps the closest scoring chance was a post ringer by Alex Killorn.
CROSSBAR!#StanleyCup pic.twitter.com/fsrVzHdOq6

— NHL on NBC (@NHLonNBCSports) May 17, 2016
Vasilevskiy would be solid against some strong point blank opportunities. At one point, he overplays his stick and loses it. He would make a save soon after with Brian Boyle's stick.
"Can I borrow your stick to make this save?" #StanleyCup pic.twitter.com/17IW5MZZx6

— NHL on NBC (@NHLonNBCSports) May 17, 2016

Boyle seems to play without a stick quite often — as if his teammates break their stick when he's on the ice just to punk him.
The Pittsburgh first line this period:


Lightning goalie Vasilevskiy this period: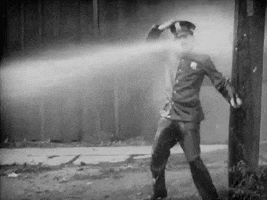 Shots in the 3rd heavily favor the Pens, 6-16.
Tie game, 2-2.
Overtime
The Penguins come out of the gate on fire in OT, going directly to the Tampa Bay net and getting 3 shots off and after 40 seconds, Bryan Rust tees up Crosby for a goal.

Top Shelf.
Penguins win, 3-2.
The three stars of the game were listed as Stralman, Drouin, and Crosby
The series is now tied 1-1, and will return to Amalie Arena in Tampa Bay for game three on Wednesday.