Oh, yay! Another game! Can't they just put the two team names in a hat and select the winner that way? Do we really have to go through the series?
Yes, because we must endure the slow torture and pretend we enjoy it for our evil robot overlords. Or are they reptilian? I'm pretty sure that Gary Bettman is one of them.
There are some who would compare him to the Count. You be the judge.
Anyway, yes, we have to.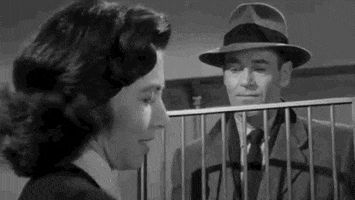 First Period:
Early in the first, new father Vladimir Tarasenko had a great scoring chance early.
Tarasenko chance pic.twitter.com/G4C83entMR

— Stephanie (@myregularface) May 18, 2016
Poor guy probably just wanted a puck as memento of his first goal after his son was born this morning. Too bad.
Not much later, Tommy Wingels notches one for the Sharks. Apparently there was some controversy with this goal, about whether or not the play was onside. The Blues didn't challenge it and it remained a goal against.
this was the zone entry prior to the Wingels goal that the Blues did not challenge pic.twitter.com/Kwmun1is9E

— Stephanie (@myregularface) May 18, 2016
Late in the period, Dainius Zubrus commits some knee-on-knee action on Alex Steen. No call, therefore no penalty. Was it really incidental, though?
better replay pic.twitter.com/WWKvsm8q9U

— Stephanie (@myregularface) May 18, 2016
Turns out that Steen just needed to walk it off or rub some dirt in it because he ended up with over 23 minutes time on ice.
In Between Periods on NBCSNOMGWTFBBQ:
What did you think of that first period @Burnzie88? pic.twitter.com/K6JOfZOOu7

— Née NHLTies (@nhlties) February 20, 2016
When the take is just too hot pic.twitter.com/nNVlNNQWKw

— Pete Blackburn (@PeteBlackburn) May 18, 2016
Second Period:
Blues Defensemen Carl Gunnarsson demonstrates that the Blues still can defend when he uses his face to block the shot.
Gunnarsson somehow blocks this with his face pic.twitter.com/JmveKIm06L

— Stephanie (@myregularface) May 18, 2016
Just over seven minutes in, Brent Burns would score the first of his two goals on the night. Oh yeah, it was a Power Play Goal because Troy Brouwer was in the box for Slashing Burns. I guess the Blues decided to let the Wookiee win.
Brent Burns on the board pic.twitter.com/xoBt1uQyyC

— Pete Blackburn (@PeteBlackburn) May 18, 2016
Not that this penalty means much in the scheme of the game, but Steve Ott shows off his mad skillz in asshattery when he makes this cowardly move on Joe Pavelski. Ott is hot garbage.
Ott penalty pic.twitter.com/55V7sUTV3J

— Stephanie (@myregularface) May 18, 2016
Third Period:
St. Louis gets a four-minute Power Play within the first minute of the period and are unable to score. The Sharks scored twice in this period: Burns again on the Power Play and a Zubrus Empty Net Goal. Sharks win this one, 4-0.
Quite simply, the Blues didn't show up. They were sloppy and unfocused, which allowed the Sharks to take advantage of them and take the game on the road. This is why I think the Blues aren't for real.
These two teams meet again on Thursday night at 9pm EST at the SAP Center in San Jose.
Joe Thornton dancing forever.gif pic.twitter.com/6f1xFXSxFv

— Marc Dumont (@MarcPDumont) May 18, 2016