It's over. The German Hammer's long, oft-mentioned nightmare is over. The Sharks won the series and are moving onto their first-ever Stanley Cup Final.
Oh, you want more? You want to know how it happened? (Probably not, but let's pretend because we're all friends here, right?)
To start, the Sharks brought out the big guns to welcome them out of the room tonight.
LET'S GO SHARKS! @SanJoseSharks #TurnUpTheTank #SJSharks #SilenceTheBlues pic.twitter.com/48VdxPszXj

— Metallica (@Metallica) May 26, 2016
Brian Elliott is back in net tonight. Otherwise no other changes, unless Jame Hetfield decides to lace 'em up and play.
First Period:
As he has been prone to do in this series, Joe Pavelski scores. This time it's nearly four minutes into the period on a speedy wraparound after Joe Thornton takes an intentionally wide shot on goal.
Pavelski sticks it home for the 1-0 Sharks lead pic.twitter.com/qZyOeivlHc

— Pete Blackburn (@PeteBlackburn) May 26, 2016
Sharks take the 1-0 lead into the Second.
Second Period:
Thirty-six seconds in, Troy Brouwer elbows Joonas Donskoi and is called for Interference. One has to wonder if he would be getting a look from the Department of Player Safety for that one. The good thing is that Donskoi did not suffer an injury.
Brouwer penalty pic.twitter.com/QOnGqI7wsZ

— Stephanie (@myregularface) May 26, 2016
No goal would result from this power play.
Joel Ward added to the Sharks lead by scoring at 5:02 with a tip-in off a Brent Burns slapshot.
— Stephanie (@myregularface) May 26, 2016
Third Period:
At 3:01, Ward tips in his second goal of the game. It seems like he and Pavelski are locked in a song and dance of "Anything You Can Do, I Can Do Better". The Sharks now lead 3-0.
Ward x2 pic.twitter.com/mGtkfaEYtn

— Stephanie (@myregularface) May 26, 2016
The Sharks take a 4-0 lead on Donskoi's goal at 8:11.
Donskoi goal pic.twitter.com/8pJNH9nQDj

— Stephanie (@myregularface) May 26, 2016
The Blues alarm clock finally goes off and they wake up.
Vladimir Tarasenko, who hadn't had a goal all series, scores twice in this final period; once at 11:39 and again at 16:25.
Tarasenko goal pic.twitter.com/osnhTXzUEj

— Stephanie (@myregularface) May 26, 2016
Tarasenko x2 pic.twitter.com/IRkFOcOs0T

— Stephanie (@myregularface) May 26, 2016
The score is now 4-2.
Toward the end of the period, things get weird. With 3:35 to go, Elliott is pulled for Jake Allen, since he can play the puck better. The teams are playing 4-on-4 because Kevin Shattenkirk and Tommy Wingels hate each other and get to sit in their respective penalty boxes for two minutes each. Allen stays on the ice for an entire 13 seconds. The net remains empty until 17:26, when their is a stoppage and St. Louis takes their timeout. This time, Elliott goes out to mind the goal during the faceoff , leaves, and never comes back. With twenty seconds to go, Logan Couture hammers in the final nail in the Blues coffin with an empty net goal.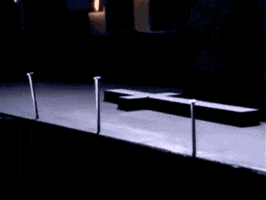 The Sharks win this last one 5-2.
I'm sorry, Carvinbass18, but the Blues just weren't for real this year.
Hi Blues fans. Ain't hockey grand? Your team was super good this year. I understand.

— Coach (@CMPunk) May 26, 2016
The Sharks will play someone somewhere on Monday. If Pittsburgh wins the Eastern Conference, the Sharks will play there; if it's the Bolts, the Stanley Cup Final will start in San Jose.