Game One on Monday was such a big hit with the fans, that they held a second Stanley Cup Final game.
Pre-game stuff…
First off, it's a good thing that NBC owns NBCSN, so they can show the Stanley Cup Finals on channel 865, rather than disrupting "American Ninja Warrior". Yeah.
Roster-wise, Brian Rust was around during warmups, so he was not too badly concussed, it seems. Or he was hiding it, #BecauseItsTheCup. Beau Bennett gets the night off.
Matt Nieto was in for the Sharks, presumably to provide additional speed. This bumped Dainius Zubrus back to the cheap seats (or possibly to his home in the Iron Hills).
First Period
The game starts out at a fast pace, bouncing end-to-end, but it's a couple of minutes before either team gets a shot on goal.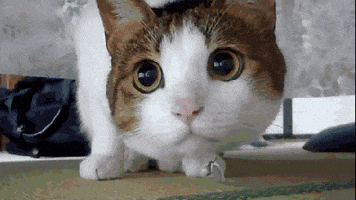 There are only 2 shots on goal in the first 4 minutes (one each). Then this happened:
Cameraman lost his lens…whoopsies pic.twitter.com/ubhFaAxYeO

— Pete Blackburn (@PeteBlackburn) June 2, 2016
(Note the hole in the glass above the corner board for photographer use.)
Halfway through the period, Pittsburgh manages to start getting shots on goal, but Martin Jones kept his net empty.
This, however, was pretty:
Crosby fancy pants set up pic.twitter.com/DUbpTpWDF1

— Stephanie (@myregularface) June 2, 2016
San Jose doesn't manage to get any space when they have the puck, so Pittsburgh gets far ahead on shots. The only penalty of the period was a puck over the glass delay-of-game minor by Paul Martin.
Our guest analyst's opinion of this period?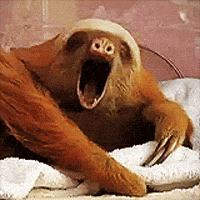 "Thrilling, exciting hockey."
First period stats:
| | SJS | PIT |
| --- | --- | --- |
| Shots | 6 | 11 |
| Shot Blocking | 7 | 4 |
| Hits | 18 | 14 |
| Takeaways | 2 | 1 |
| Giveaways | 3 | 5 |
Second Period
A lot of exciting play to start the period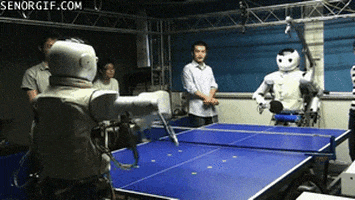 There are a couple of close calls, including a couple of Tomas Hertl posts.
Then Roman Polak makes a bad giveaway, and the HBK line takes it to the Sharks' net. Nick Bonino beats his man (Polak, again) badly and slips the puck around Jones. Phil Kessel would tip the puck into the open net, but it was probably going in without that help.
The HBK Line does it again. #StanleyCup pic.twitter.com/YQZjw6vXrX

— NHL on NBC (@NHLonNBCSports) June 2, 2016
Things are going swimmingly for the Sharks.
More than halfway through the game, San Jose forwards have four shots. Four.

— Al Muir (@almuirSI) June 2, 2016

I'm not sure they're taking this seriously.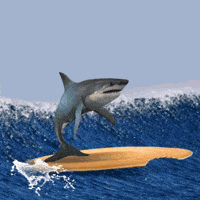 After 40 minutes, the Penguins lead, 1-0
Second period stats:
| | SJS | PIT |
| --- | --- | --- |
| Shots | 5 | 12 |
| Shot Blocking | 5 | 6 |
| Hits | 12 | 11 |
| Takeaways | 1 | 1 |
| Giveaways | 1 | 1 |
Third Period
Peter DeBoer changes up the Sharks lines for the 3rd, generating a bit more offensive pressure.
Patrick Marleau is moved down to the 3rd line with Melker Karlsson and Chris Tierney. Joel Ward moves up with Logan Couture and Joonas Donskoi. It leads to some sustained attacking zone time, and a ringing crossbar, but not a lot of shots on net.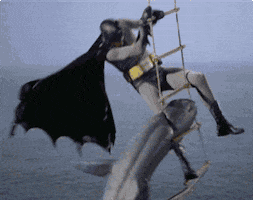 The Penguins, meanwhile, have forgotten how to shoot a puck, missing the net entirely for most of the period.
At least Jumbo Joe is taking things well.
Joe Thornton is tired of Sidney Crosby pic.twitter.com/DNDtbjZxtB

— Pete Blackburn (@PeteBlackburn) June 2, 2016
With 4 minutes left, Justin Braun fires a slap shot from the point, probably off Nick Bonino's shin, off the post, and into the goal. It's now a tie game at 1-1.
Braun goal pic.twitter.com/ctkbT99TQq

— Stephanie (@myregularface) June 2, 2016
Regulation ends on a tie game. Hooray. Except no, boooooo. This game wasn't interesting enough to rate overtime.
Third period stats:
| | SJS | PIT |
| --- | --- | --- |
| Shots | 9 | 6 |
| Shot Blocking | 4 | 4 |
| Hits | 12 | 10 |
| Takeaways | 2 | 6 |
| Giveaways | 0 | 2 |
Overtime
OT, is fairly short.
After a few opportinities for either side, the Pens draw an offensive zone faceoff. (OK, a Shark fell on the puck). Then in a set faceoff play, Sidney Crosby sends it back to Kris LeTang to Conor Sheary shoots it with a shield by Patric Hornqvist.
Sheary OT winner pic.twitter.com/4DfXHlH02H

— Stephanie (@myregularface) June 2, 2016
The Sharks look like they are in trouble now.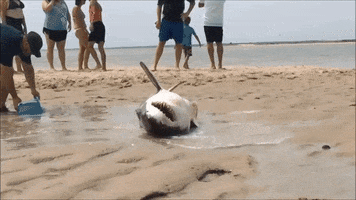 The story of the night is Penguins speed and forechecking smothering the Sharks forwards. The Penguins lead the series 2-0. Now they travel to San Jose.