In Soviet QMJHL, goal scores you!
Ranked 31st is Gatineau Olympiques right wing Vitali Abramov.
The diminutive Russian is a left handed shot who can play both wings (but not at the same time). Abramov hails from Chelyabinsk, Russia – for those of you who are playing along at home and don't believe in maps, this is located in "Ural" on your Risk board, and straddles the imaginary line that divides Europe and Asia.

Okay, it really isn't that imaginary, and is also known as the Ural Mountains. Chelyabinsk is often referred to as "The Gateway to Siberia", as if being in two continents in a mountainous and landlocked place didn't sound harsh and unwelcoming enough. Anyway, Abramov is a man of two continents – a worldly fellow, if you will.
Happenings in scenic Chelyabinsk, City In Two Continents Next To Some Mountains And Gateway To The Coldest Place People And Also Animals That Will Eat You Live:


Abramov once led a flash mob in a rousing rendition of Back in the USSR.

A meteor hit in 2013, and the Habs weren't even playing the Blackhawks.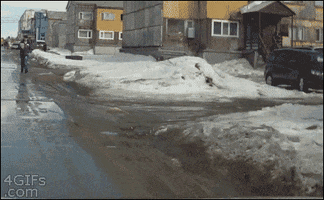 The Bulakovsky family forgot to shovel. Again.

Svetlana got into the vodka.

Yuri and Olga enjoy bubble baths.

On Tuesday mornings, Katerina and Dmitri harvest their potatoes, and also enjoy some potato juice vodka.

And wild packs of flamingohorses attack in their tanks from time to time.
Anyway, Vitali Abramov is small and new to North American hockey, but he doesn't play that way. Abramov is fast and agile, with a great pair of hands, and rocket booster level acceleration. In his rookie QMJHL season playing for Gatineau, he scored 93 points in 63 games – 38 goals and 55 assists. He went no more than two games without a point, or three games without a goal this season. Naturally, Ambramov went on to win Rookie of the Year honors. So much for needing to get used to the smaller ice surface here in North America.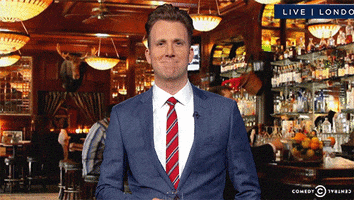 Abramov's game has drawn comparisons to Claude Giroux at 17. He's smaller than average, but as he says in the interview below, "It's not a problem for me, I just go to the ice and play". There you have it. He's shorter, but his offensive skill more than makes up for his lack of size. The kid is electric.
Having turned down a chance to play for the Under-18 Russian Development team and leaving Russia for the QMJHL, Abramov didn't keep many friends back in the motherland. His decision prompted head coach Mikhail Prokhorov to point out that any player going overseas would not be allowed to play for the Russian National Team. Clearly, this is why Abramov also wasn't invited to try out for the World Junior Team. Of course, given the melodonium scandal, I think Abramov is happy with the choice he made.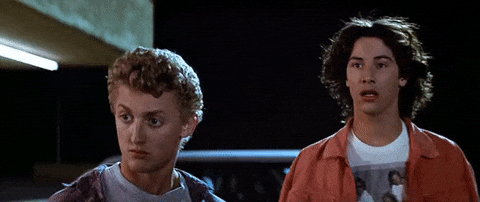 Why would the Bruins want to draft him? He's got top line NHL potential, and impressive playmaking skills. He can also score goals. Why wouldn't they want to draft him? Size is part of it, and while I don't watch a ton of QMJHL action, I can't find anything about his defensive game, which likely means he doesn't have one. Of course, if a team drafts a player like Vitali Abramov, they're doing it for what he brings to the team offensively.
Here's futureconsiderations' take on Abramov:
November 2015 – "The Russian import is a constant threat offensively and makes some impressive plays due to his high skill level. An explosive, well-timed speed burst or change of pace and shifty agility in his feet as well as creative hands make him a slippery forward to check. A skilled playmaker making seeing-eye passes through the tightest of lanes and in perfect time to his teammates. Will shoot the puck when the opportunity presents itself and usually hits his mark when he does but is a natural playmaker first and foremost. Extremely dynamic top line NHL potential."
Here are some Abramov highlights, and a nice interview. Enjoy.

Bruins, take this guy. I need more zany Russians in my life.