This Russian is… German?
Ranked 19th by the B2B crackerjack draft team is Russian center German Rubtsov.
Rubtsov hails from Chekhov, Russia, a sister city of Saratoga Springs, New York, which explains his being such a highly-touted thoroughbred.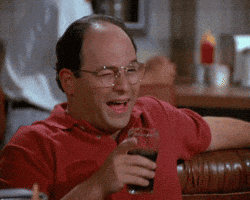 I'll be here all week!
German Rubtsov is undoubtedly the best draft-eligible player coming out of Russia this year. At 6'0″ and 190 pounds, Rubtsov is of average size, but he's an excellent skater who is rarely knocked off the puck and doesn't often turn it over. He remains cool as a cucumber while maintaining possession through traffic in enemy territory. Rubtsov is fast and agile, a classic skilled Russian forward, with an old-school sense of responsibility in all three zones. Rubtsov boasts a wonderful 200-foot game.
He is a two-way center, with great backchecking ability, an impressive work ethic, and what is likely the highest hockey IQ in this year's draft. Benefiting from great vision paired with his ridiculous hockey sense, Rubtsov always knows where his teammates are and is a brilliant setup man, scoring 12 goals and notching 16 assists in 28 games with the Russian National Team (basically the Russian USNTDP). Rubtsov has good hands and makes safe, smart dishes to his teammates.
There are two concerns with Rubtsov. First, he was part of the Russian Under-18 team that was banned from the World Championships this year, so scouts may not have gotten the extended view of him that they would have preferred. Second, he has a contract with the Kontinental Hockey League, because he played in the MHL, which is a feeder league for the KHL . Word is that he will be coming to North America to play in the CHL, but what actually happens is anyone's guess. The two concerns about Rubtsov are, strangely, not actually about Rubtsov. That's actually a good thing.
Why should the Bruins pick Rubtsov?
Depth at center, and he plays a two-way game and is most definitely the type of player Claude Julien loves. Also, it's possible he could drop to later in the first round and then be a steal due to his not getting exposure at the Under-18 World Championships. Seriously, if Rubtsov is available with the Bruins' second first round pick, they should pull the trigger.
Why should the Bruins pass on Rubtsov?
Well, the KHL thing could hang Rubtsov up in Russia for another two years, but if that's solved, the Bruins should absolutely take him with their second pick if he's available.
Other Badass Russians Named German:
Calgary Flame German Titov:

Cosmonaut German Titov:
(Yes, they really do have the same name)

Rubtsov highlights:

From the Twitterverse:
@RUSProspects @Fiveonthefly pic.twitter.com/QoNOkuxEsd

— Aj Maiorana (@Philly_Sauce) June 6, 2016
@jsaquella I believe Rubtsov would be higher had the Russian U-18 team been suspended for the siping scandal. The kid is a stud.

— Kev G (@GullageKevin) June 2, 2016
Rubtsov's contract with Vityaz runs for two more years and it doesn't look like they will be willing to let him go. https://t.co/uk8iE782HH

— Russian Prospects (@RUSProspects) June 5, 2016
International talent pool more than just top 3; Asplund, Rubtsov, Grundstrom have stood out too, via @JoeYerdon. https://t.co/qs5J7q9O2Y

— Mike Morreale (@mikemorrealeNHL) June 2, 2016