So there was no free license picture of Fabbro anywhere. Please enjoy his future team, the Boston University Terriers!
Sixteenth on our list is Dante Fabbro, a defenseman playing for the Penticton Vees of the BCHL.
"BCHL? I've never heard of that!"  Well, well, well, my little nay-saying friend, don't fret. Fabbro was actually drafted eighth overall by the Seattle Thunderbirds of the WHL, but opted out in order to go the NCAA route, where he will be joining the Boston University Terriers (Hockey East). Don't let a league you never heard of make you think he's a second-rate prospect, as Fabbro is one hell of a defenseman. This kid boasts a very well-rounded game.
A two-way defenseman, Fabbro is a fantastic skater with a quick first step. He wins foot races, and thus, possession. Skating is definitely his bread and butter and is definitely what his play style relies upon. Fabbro is a crisp passer, and can effectively quarterback a powerplay. He has a good slapshot- there were accuracy problems initially, but they appear to have been fixed – and can puckhandle with the best of them. This season, he led all BCHL defensemen in scoring with 14 goals and 53 assists in 45 games.
Standing at 6'0″ and 183 pounds, Fabbro is a defenseman who won't scare opposing forwards off with his imposing size and visions of him crushing them. He will, however, take away their space with his superb skating and top-notch gap control. He is known to force puck carriers to the outside to make them try to beat him there. Unafraid to block shots or let enemy forwards in the crease know whose territory they're invading, his defensive play reminds me of a good, young Dennis Seidenberg (settle down, I said "good, young" not "current, broken"), or maybe even a Brent Seabrook. Fabbro has no problem leading a rush out of his own zone, and knows when to pinch, and when it's too risky to do so.
Dante Fabbro's potential could be in a top two role. There are, however, two areas of concern: one, he hasn't faced great competition, and two, he could stand to bulk up a bit.
Why the Bruins should pick up Fabbro:
He possesses a great skill set, and great skaters are always at a premium. Also, he's a speedy defenseman with a solid defensive acumen, which Claude Julien and Don Sweeney are sure to love. Fabbro's also going to be playing his college years in town, so the Bruins will always be able to keep a close eye on him. Word is, Fabbro has interviewed with 28 teams and he and the Bruins are mutually interested.
Why the Bruins should pass:
With Zboril, Carlo, Lauzon, Grzelcyk, and O'Gara in the mix, maybe defense isn't or shouldn't be our top drafting priority.

Some Fabbro highlights:
From the Twitterverse:
So I did some adjusted scoring for BCHL guys.
Fabbro's scoring is very comparable to Sergachev.
Cholowski's scoring is very comp to Clague.

— Garret Hohl (@GarretHohl) June 7, 2016
@BradKrysko Nope. I'd go Fabbro but all three have nice qualities

— Ryan Kennedy (@THNRyanKennedy) June 6, 2016
Bruins are interested in Boston University-bound D-man Dante Fabbro in 1st round & it's clear the feeling is mutual https://t.co/Meu24BeNNG

— Joe Haggerty (@HackswithHaggs) June 6, 2016
Fabbro interviewed with 28 teams? Who are the two idiots?

— Justin Fisher (@thejustinfisher) June 4, 2016
A peek behind the #NHLCombine curtain as local boy Dante Fabbro hits the Wingate test. pic.twitter.com/rw3l0JxP0L

— Vancouver Canucks (@VanCanucks) June 4, 2016
"You want to go in there and just be yourself." Dante Fabbro on the 28 interviews he had this week.https://t.co/cd774BcWho

— Winnipeg Jets (@NHLJets) June 4, 2016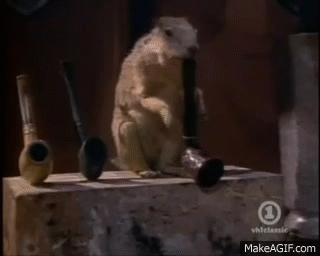 This little guy co-starred along with George Harrison in the "I've Got My Mind Set On You" video. I thought he should be here.