The NHL is expanding…
To Las Vegas!!!

The Associated Press is reporting that the NHL has agreed to expand the league by granting a new franchise to wealthy businessman, Bill Foley, (seen below)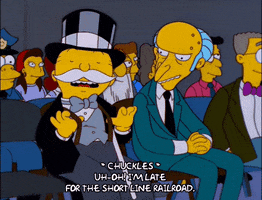 to be located in Las Vegas, NV.
The proposed team would play at T-Mobile Arena, which is a brand-new 20,000 seat arena located right in downtown Vegas, on the main strip. (This is reportedly 17,500 seats for an ice hockey layout.) This would give them an advantage over other recent expansion teams such as the Coyotes or the Panthers, who are located at some distance from the main regional population centers.
They would also be the only major sports franchise residing in Las Vegas since the Outlaws from the short-lived XFL. This gives this franchise prominence of place, — at least unless the Oakland Raiders actually relocate to town.
At last checkin, they reported Foley had nearly 14,000 season ticket deposits – doubtless to large tourism entities such as MGM/Grand, Bellagio, Resorts International, etc.
Nothing is official until the Board of Governors votes on it at their next meeting on June 22 in… wait for it… Las Vegas.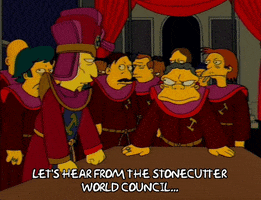 A 2/3 majority will be needed to approve the expansion. I don't forsee Jeremy Jacobs and his ilk saying no to this if it has already been approved by the executive commitee, and is due to yield them a $500 million franchise fee. (Note: JJ is actually the chair of said committee)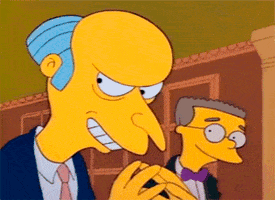 The new team, if approved, could potentially begin play as soon as the 2017/18 season.
Creating a franchise in Las Vegas is interesting for a number of reasons. First, Las Vegas, with a population of ~2.2 million, is the largest U.S. city without a major sports franchise, so in spite of not residing in a natural hockey market it seems like a logical expansion candidate. Secondly the prospective owner has a desirable arena and a practice facility all lined up. Third, city & county officials seem to be completely stoked for this. And fourth, adding a team that would be a natural rival to the Yotes (as well as the Avs & Stars) could significantly increase the hockey fanbase in the southwest, and possibly even improve the viability of the Coyotes.
But of course the downside is that expansion will tend to dilute the NHL talent pool – by a factor of 1/31 – meaning that many teams will have 1 player on the roster who would not make it into the league this season. Also, it reduces the impetus to expand in more natural hockey markets such as Quebec City or Seattle. However, at this time, Seattle does not have a well prepared bid, and Q.C. has two problems – it is a comparatively small market (comparable to Winnepeg), and the hockey market is already saturated and would primarily siphon existing fans from the Boston Bruins (Maritime provinces) & the Montreal Canadiens (eastern Quebec) rather than building a new fanbase. A downside of Las Vegas in particular, is that local fans are likely to have difficulty getting tickets, as luxury hotels & casinos dominate the local economy and will doubtless buy large numbers of tickets to provide as perks to their high end clients. This is offset by the desirability of Vegas as a destination for visiting hockey fans, but it does reduce any home-town crowd advantage.
How would an expansion draft work?
James Mirtle and Chris Johnston report the following details:

Players with two seasons or less of NHL/AHL experience are exempted from the draft. (seasons defined as in the CBA)
The expansion team will draft one player from every existing team, including at least 14 forwards, 9 defencemen and 3 goalies.
The existing teams may each protect 7 forwards, 3 defencemen and 1 goalie, or they may elect to protect additional defencemen, but they can then only protect a total of 8 skaters and 1 goalie.
The existing teams must protect those players that have no-movement clauses which would be active in the upcoming season (2017/18). Teams may ask players to waive their NMCs to include them in the expansion draft.
The existing teams must each expose at least 2 forwards and 1 defenceman who have played either 40 games in the previous season or 70 games in the previous two seasons, and those players must be ones still under contract for the upcoming season.
Pre-existing teams may not reacquire players they trade after January 1st of the season prior to the expansion draft (2017-1-1) until January 1st of the following year (2018-1-1). This is to prevent them from colluding to "hide" players from the expansion draft.
The expansion team must select players that have a total value of between 60 and 100 per cent of the 2016-17 salary cap.
Expansion teams can't buy out players they picked in the expansion draft until the following off-season (2018).
The expansion team will also participate in the (2017) NHL entry draft. They will be treated as a team that finished third to last in the league, with the same lottery odds, and also cannot pick later than sixth.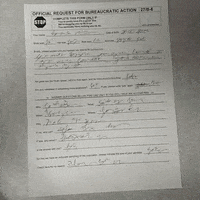 All in all? If we can actually stomach having the Anaheim "Mighty" Ducks in the league, named after a kids movie, we can have a Las Vegas Black Knights franchise, and it will likely succeed.