For our 13th pick in the B2B NHL Entry Draft Bonanza, we chose Michael McLeod, center for the Mississauga Steelheads of the OHL.

McLeod plays with his younger brother Ryan, who purportedly will be a highly sought after player in the 2018 draft. Size-wise, Michael is about average, maybe a little bigger, standing at 6'2 and 187 pounds. He plays in every situation for the Steelheads: even strength, the power play, the penalty kill, and he's proficient at all three.
McLeod managed to score 21 goals and 61 points in 57 games for Mississauga, and then tallied three goals and nine points in the first round of the playoffs, which resulted in a loss to the Barrie Colts. McLeod also played in the World Juniors, representing Canada and scoring two goals and adding two assists. His game is powered by his speed – as they say, the legs feed the wolf. McLeod is likely the fastest player who will be drafted this year. A talented skater with agility to spare, McLeod is able to weave his way in and out of opposing defenses like it's his job. Actually, it is his job. He doesn't stop moving, and is a forechecking menace. He causes turnovers and embarrasses opponents.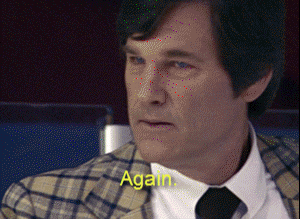 What's really impressive is that McLeod is defensively responsible, as well. His defensive game is excellent – he's a solid player positionally and is often used to help shut down other teams' top lines. Speed, skating ability, and hockey IQ will do that to you. Did I mention grit? He's got it. Wins battles on the boards in all three zones. McLeod is the real deal.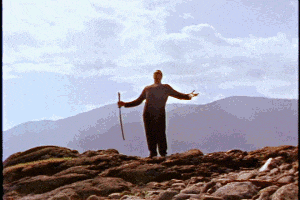 Why should the Bruins pick him?
Will they need a second line center with first line potential who is defensively responsible? Of course they will. …There I go again with Claude Julien's two favorite words…
Why wouldn't the Bruins pick him?
If they decide they need a to go with a defenseman in the first round, I could see them passing up McLeod, but I think that unless another stud somehow falls down the draft board a bit, you take McLeod if he's available.
Some McLeod highlights:

Twitterocity:
Researching potential #Preds draft picks. Michael McLeod's go-to karaoke song is "Sweet Caroline." #needtoknow pic.twitter.com/ovmHR8tBpR

— Brooks Bratten (@brooksbratten) June 15, 2016
Red Line Report mock draft has Red Wings taking speedy OHL center Michael McLeod https://t.co/3Nd5XWczPs

— MLive.com Red Wings (@RedWingsMLive) June 13, 2016
Mikey McLeod was good interview too. Says he's fully recovered from earlier injury. Openly called himself "wildcard" of draft.

— Mark Scheig (@THWMark) June 4, 2016
@Potsy_70 @Reevespm78 I think McLeod is a sleeper. McKeen's has had him 3rd overall. If the draft was last year he'd be top 5.

— C J Casselman (@CJ_Casselman) May 7, 2016