Our ninth overall pick is Boston University Terriers sophomore defenseman Charlie McAvoy.
A blueliner with top pair potential, Charlie McAvoy is obviously one of the premier defenseman eligible to be drafted this year. As a BU season ticket holder, I can honestly say McAvoy has been a joy to watch this past season, which just happened to be his freshman year. I'd describe his size as average, but meaty, at 6'0, and 206 pounds. McAvoy doesn't shy away from physical play, but I wouldn't consider it his bread and butter, either, as his hits can sometimes take him out of position. Don't let that scare you, though, as he is a very solid skater with decent wheels and the ability to weave and cut around opposing players. His skating ability generally allows him to cover enough ice that if he makes a hit that takes him out of position, he can get back in time to close gaps and defend. McAvoy is very agile and in much better control of his edges than, say, myself. He's also very strong on his skates, and consequently, the puck.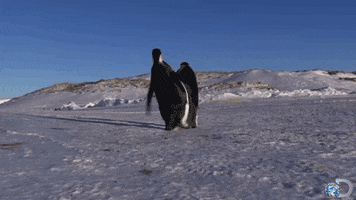 McAvoy can definitely move the puck, whether it's by using his speed to carry it out of the zone, or by making a good breakout pass. McAvoy handles the puck with ease at the offensive blueline and can quarterback a powerplay unit effectively, as well as kill penalties (though I think he could use a little work here). I've watched him lead the rush and go to the net, and have seen him play more of a classic "defenseman playing in the offensive zone" role at the blue line, as well. He can do both effectively, and he's usually able to pinch without getting his team in trouble.
McAvoy isn't much of a goal scorer, tallying 3 goals and 22 assists for 25 points with the Terriers this season. His slapshot is ho-hum, however, his wrister is spot on. He represented Team USA in both the Under 18 (0-4-4 in 7 games) and Under 20 (0-0-0 in 7 games) World Junior teams.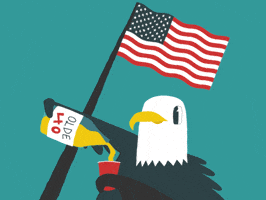 Why the Bruins should take McAvoy:
As a freshman playing in Hockey East, he was easily one of BU's best players last year. If the Bruins can nuture his development process (and I think it's possible given that he'll be playing for a school in town), he could really be an excellent pickup.
Why the Bruins should pass:
Zboril, Grzelcyk, O'Gara, Carlo, Lauzon, Colin Miller… if they consider these guys to be a wealth of young defensemen, maybe they pass on him if he's available, but I don't think they will.
McAvoy highlights:

From the Twittersphere:
Who I want Boston to take at 14:

1. Dante Fabbro
2. Charlie McAvoy
3. Jake Bean

Who I don't want:

1-100: Jakob Chychrun

— King Zesty Pez (@PezDOY) June 14, 2016
Don't see how @NHLBruins pass on Charlie McAvoy if he's there at 14. But Bellows/Fabro (both BU commits) possible. https://t.co/oDo2Mc5v8q

— Bucci Mane (@Buccigross) June 11, 2016
BU freshman Charlie McAvoy said he was interviewed by 29 of 30 NHL teams. The one that didn't already knew him pretty well.

— Jeff Cox (@JeffCoxSports) June 4, 2016
Based on the @NEHockeyJournal draft preview I wrote, of belief that RDs Dante Fabbro or Charlie McAvoy could be solid bets for B's @ 14

— Kirk Luedeke (@kluedeke29) June 7, 2016
OMFG YOU HAVE TO WATCH THIS

Auston on why Charlie McAvoy could pull off a crop top shirt: "he has a very mature frame" 😂

— LJ (@splendourella) June 6, 2016