Yesterday was a busy day in Bruins News

The top story? Radko Gudas, the Butcher of Broad Street, (wait, no one calls him that? Eh.. I'm going with it anyway…)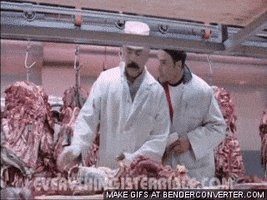 Gudas has been suspended by DOPS for his hit on Austin Czarnik.
Philadelphia's Radko Gudas suspended six games for interference on Boston's Austin Czarnik. https://t.co/1JieTjuvjP

— NHL Player Safety (@NHLPlayerSafety) October 10, 2016

One has to interpret this as a cumulative suspension (even though the CBA is not very amenable to that). Gudas just got off with a slap on the wrist for pulling a remarkably similar hit on the Rangers' rookie, Jimmy Vesey. Czarnik is out with a concussion.
Bad news: BOOOOOOOO!!!! Bad guy: BOOOOOOOOO!!!!
Go directly to suspension. Do not pass "Go!". Do not collect $245,121.96
(Holy crap, that's actually a large amount of money!)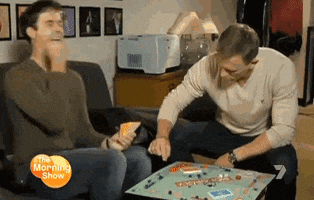 ———————-
Less badness-related news:
It was cutdown day in Bruins land (NHL Teams must reduce rosters to 23 active players by Tuesday – you know — today).
#NHLBruins announce roster transactions: https://t.co/BGUvfTpxUh pic.twitter.com/fyTtxcjfDG

— Boston Bruins (@NHLBruins) October 10, 2016

Bruins GM Don Sweeney can be seen in the picture above (probably saying "Harrumph! Harrummmph!")
The Bruins sent Jake DeBrusk, Sean Kuraly and Malcolm Subban directly to Providence, and put Seth Griffith, Tyler Randell and Tim Schaller on waivers to allow them to be sent to the P-Bruins as well.
GermanTeam Europe defenseman Christian Erhoff was given an offer after his PTO, but he declined it, since he felt he would not be in the top-6. He has been released by the Bruins.
This leaves the Bruins with the following roster:
Goaltenders:
Tuukka Rask & Anton Khudobin
Forwards:
Brad Marchand–Patrice Bergeron–David Pastrnak
Ryan Spooner–David Krejci–David Backes
Matt Beleskey-Austin Czarnik*-Jimmy Hayes
Dominic Moore–Riley Nash–Danton Heinen
Noel Acciari
Also mysteriously unaccounted for is winger Brian Ferlin, who is not listed on the roster, but has also not been publicly sent to Providence.
Defensemen:
Zdeno Chara–Brandon Carlo
Torey Krug–Rob O'Gara
John-Michael Liles–Colin Miller
Kevan Miller*
Joe Morrow–Adam McQuaid*
Injured Bruins Adam McQuaid & Austin Czarnik are "day to day". No update yet on Kevan Miller. With these three players not actually on the "active" roster, the Bruins can temporarily remain up to 3 players above the 23 man limit.
---
Update on Kevan Miller:
Sweeney said Kevan Miller will likely be out for an extended period of time — "waiting to get latest medical report on him."

— Boston Bruins (@NHLBruins) October 11, 2016

As for Quaider, Sweeney referred to his injury as "short term" and he is expected to return sometime next week.