It's Halloween, and there's no better time to talk about what turned out to be a pretty sppoky week in Bruins hockey.
Having ended the second full week of the season with a loss to the Habs where the Bruins showed the defensively inept corps of blueliners fans were expecting all summer, it seemed things could only get better. After starting the season off pretty well, Tuukka Rask was out with "general soreness", and had to be back for Tuesday's game against Minnesota, right?
Wrong.
The Bruins went 1-2, with a goal differential of -7.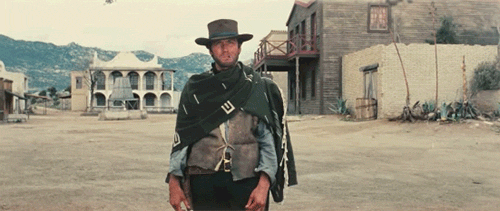 With that, here's THE UGLY:
(we're going backwards here, but it really does seem better to end things on a good note, no?)
It wasn't bad enough that Rask, the Bruins' number one goalie, maligned as he may be, was unable to play against bitter rival Montreal. No, it wasn't. The Bruins then hit absolute rock bottom in the third week of the season. Anton Khudobin was injured at practice, forcing Claude Julien to dress both Providence goaltenders in back-to-back games. Malcolm Subban's only NHL experience came in the 2014-15 season against St. Louis, where he was pulled after allowing three goals on six shots in (of course) the second period. Subban has also had a rough start to the season in Providence, being pulled two games in a row before getting the call from Boston. Zane McIntyre had no NHL experience and didn't have a great inaugural professional season in Providence, going 14-8-7 with a 2.67 GAA, and a .898 SV%.
Subban started Tuesday against the Wild, who he kept scoreless in the first period. In the second, however, two goals were scored twelve seconds apart, and a third only two minutes afterward. He was replaced with McIntyre, who then let in two more. 5-0, Wild. That "unable to win at home" thing still haunts them, it seems.
Naturally, McIntyre started against the Rangers at Madison Square Garden. The Bruins got a quick 2-0 lead, and then gave up five unanswered goals. The team was not disciplined, and the penalty kill was not good. McIntyre didn't look like he was in over his head for the most part. The blueliners, however, did.
Don't worry Red Sox fans, we still have this GIF of Malcolm Subban. pic.twitter.com/xihnmuX25c

— Pete Blackburn (@PeteBlackburn) July 20, 2015
THE BAD:
Volumes could be written about the bad this week. A list may be the most efficient way.
David Backes didn't play this week, as he had surgery (elbow bursitis).
David Krejci was MIA until Saturday. Apparently he was AWOL, and hanging out in Detroit. Who knew he was a Motown kind of guy?
The second and third lines have been trash.
Does anybody know what to make of Jimmy Hayes? What is Jimmy Hayes? Does Jimmy Hayes know?
David Pastrnak was suspended two games for a hit he laid on Rangers defenseman Dan Girardi. We shared some feelings about that here.
Three angles of the Pastrnak hit on Girardi. #NYR #Bruins pic.twitter.com/F6IbMW0SdG

— Dave Shapiro (@BlueSeatBlogs) October 27, 2016
Joe Morrow has proven himself to be a seventh defenseman, at best. Colin Miller has shown hints of maybe being good one day, but has been caught out of position several times in the past few games.
Perhaps with two of the other young defensemen doing crazy things and getting lost in their own end half the time, allowing Rob O'Gara to come down from the press box may not have been a terrible idea.
Steve Ott gave Zdeno Chara an old fashioned cup check during Saturday's game and was fined $2,222.22 for his trouble.
Red Wings' Steve Ott receives max fine for spearing Bruins' Zdeno Chara https://t.co/d6SZxKJsVv pic.twitter.com/IbjiAxopoY

— CBS Sports NHL (@CBSSportsNHL) October 30, 2016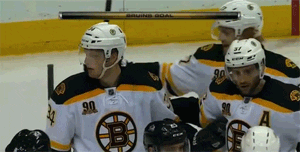 THE GOOD:
Brandon Carlo continues to impress. Sure, he's prone to rookie mistakes, but what young player isn't? While he was projected to be a worthwhile pick, it's doubtful that many thought he'd make an impact this season.
The team's effort against Detroit was much, much better than it had been in the other two games. They seemed composed, and they were working hard out there.
Rask was able to play on Saturday in Detroit, and he played well. We sincerely thank you, Hockey Gods.
David Krejci appeared to have emerged from what seeemed like an eternal slumber Saturday in Detroit. Or the body snatchers returned him, or he broke out of the subterranean lair in which he was being held captive.

Patrice Bergeron, et al. This will likely be permanently filed under "the good".
The fourth line of Noel Acciari, Dominic Moore, and Tim Schaller has been chugging along. It's like they haven't even noticed that most of their teammates have been A) maimed, B) phoning it in, or C) kidnapped and replaced with pod people.
Fear not, hockey friends: things will turn around. It has been an impressively ugly week, save for the win in the Motor City. It's hard to imagine the team continuing to flounder the way they have. Cheer up, buckaroos!