The Bruins are making like a snowbird and heading to Florida.
The Black & Gold are coming off of a hard earned win against the streaking Red Wings in Detroit. Tuukka Rask is back in action, and seemed to be in good form against the Wings, notching a shutout. The B's won, 1-0.
The Panthers are one point ahead of the Bruins in the standings – one loser point, as their record is 4-4-1, and the Bruins' is 4-4-0. The Fancy Cats, however, are 3-1-0 at home in the Litter Box.
The Panthers lines will likely be something like this, but the internet is not helping me, so confirmation is lacking:
Marchessault – Barkov – Jagr
Sceviour – Trocheck – Smith
McCann – Malgin – Harper
MacKenzie – McKegg – Thornton
Yandle – Ekblad
Kampfer – Demers
Pysyk – Petrovic
The Jagr is going to try to devour some souls tonight. Saint Patrice will not allow it.
The Bruins' forward lines can be expected to be something like this, but who knows, since everyone is hurt and I have no idea what's happening these days:
#NHLBruins line rushes:
Marchand-Krejci-Heinen
Beleskey-Spooner-Czarnik
Kuraly-Nash-Hayes
Schaller-Moore-Acciari
Pastrnak

— Boston Bruins (@NHLBruins) November 1, 2016

*Speaking of everyone being hurt, Saint Patrice Bergeron will be a game time decision. Apparently he has other, more important saintly things on his agenda tonight.
With that, the Bruins made an emergency call-up:
Sean Kuraly on the ice for morning skate. #NHLBruins pic.twitter.com/y4U4O2ft37

— Boston Bruins (@NHLBruins) November 1, 2016
…And, the defense:
#NHLBruins defense in AM skate:
Chara-Carlo
Krug-McQuaid
Liles-C. Miller
Morrow

— Boston Bruins (@NHLBruins) November 1, 2016

Rask was first off the ice, and likely will be in net this evening.
David Backes is still out after elbow surgery last week.
Bruins expect Backes to miss another two games, maybe more, following elbow surgery https://t.co/QTnX74hWLn pic.twitter.com/Pg3U0TYA5Z

— The Hockey News (@TheHockeyNews) November 1, 2016
We will, however, get to see Jaromir Jagr, which will be well worth the price of admission. Or cable. Whatever it is you're paying for.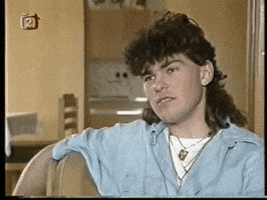 FUN FACTS:
Tuukka Rask's performance in Saturday's game is our featured Stat of the Week, presented by @sassoftware. pic.twitter.com/fOWSPJnhsJ

— Boston Bruins (@NHLBruins) November 1, 2016
Panthers and bears don't usually fight, but tonight it's happening.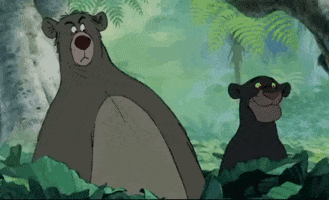 #PanthersTVRatings: Through 9 games, viewership on @FOXSportsFL is up +154% y-o-y…Most watched October for team since 2005-06 season!

— FOX Sports Panthers (@FOXPanthers) November 1, 2016
C. McDavid (@EdmontonOilers), S. Weber (@CanadiensMTL), J. Marchessault (@FlaPanthers) named 3 Stars of the month. https://t.co/q4ldW91WQd

— NHL Public Relations (@PR_NHL) November 1, 2016