In an odd turn of events given how the last few weeks have played out, the Bruins have won 3 games in a row.

Tonight, the Rangers will be at the Garden for their second meeting with the Bruins this season. A week and a half ago, the Broadway Blueshirts handed the Bruins' asses to them after the B's picked up a quick 2-0 lead, eventually winning 5-2.
Puck drop is at 7:00.
The Rangers are at the top of the Metropolitan Division at 8-3-0 (16 points), while the Bruins are fifth in the Northeast at 6-4-0 (12 points).
The Bruins' home record is of concern: 1-2-0, however, New York's away record is the same.

The Bruins lines will probably be something like:
Marchand – Bergeron – Pastrnak
Spooner – Krejci – Czarnik (or Backes)
Beleskey – Nash (or Backes) – Hayes
Schaller – Moore – Acciari
Chara – Carlo
Krug – McQuaid
Liles – C. Miller
Tuukka Rask will be between the pipes, and hopefully will be going 7-0 on the season tonight.
David Backes will be returning to the lineup tonight, and it is believed that Matt Beleskey will be suiting up as well, hence the lines being unclear.

The Rangers will be icing the following lines, I believe:
Vesey – Stepan – Nash
Kreider – Zibanejad – Zuccarello
Grabner – Hayes – Miller
Buch – Pirri – Fast
McDonagh – Girardi
Staal – Holden
Skjei – Klein
Hockey's handsomest goaltender, King Henrik Lundqvist, will man the crease for the Rags.

Somewhat relevant stuff from the Twitterverse:
Yeah, Tuukka Rask vs. Antti Raanta. Winner gets to add another vowel to their name. https://t.co/OiC8CzQBPo

— Ty Anderson (@_TyAnderson) November 5, 2016
45 goalies have started 3+ games this year. Rask and Price are the only ones to not have a loss. Both 6-0-0 with .950+ save percentages.

— Bruins Stats (@bruins_stats) November 4, 2016


I hate to laugh at David Pastrnak's unfortunate chicklet situation (OK, no, I don't), but this slayed me:
Pasta's missing a few chiclets after last night's game…😬 pic.twitter.com/E2RlNYWOpa

— Boston Bruins (@NHLBruins) November 4, 2016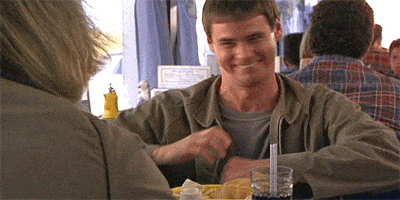 The Canadiens lost to CBJ 10-0. That is not a typo. TEN TO ZERO pic.twitter.com/fayMjixxdr

— Bruins Diehards (@BruinsDiehards) November 5, 2016
Hey, @Bmarch63, who are you yelling at? 😂 pic.twitter.com/wCcRimoiWN

— Boston Bruins (@NHLBruins) November 4, 2016

Bruins Hockey In Gifs, Volume II: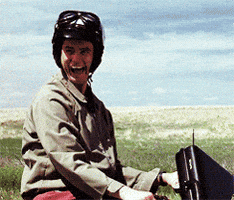 Torey Krug and Adam McQuaid playing defense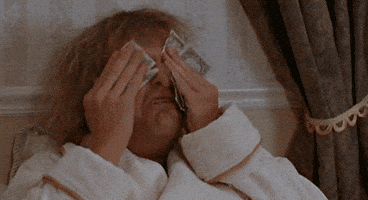 Brandon Carlo, once his ELC is up.

Rask, when opposing forwards think they're going to score.

Colin Miller's best attempt at defense these days
To quote the late Jim Prior, Boston Uiversity's legendary announcer:
Soooooo, let's play hockey!