The Buffalo Sabres rumble into town for the first of four meetings between the Sabres and Bruins this season. Like the Bs, the Sabres currently have 12 points and hold 5th place in the Flortheast; they have one fewer outright loss on the season. Buffalo has won four of their last five games.
The Bruins look to be sitting Hayes one more time as he didn't rush with his normal linemates this morning; Austin Czarnik was slotted at RW. The Sabres are still without the services of both Jack Eichel and Evander Kane.
(My fingers want to keep typing "Sbarros", not because I like the chain but because I subconsciously believe that's what their names should be.)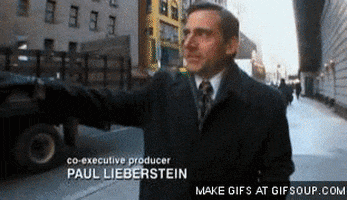 LINES
BRUINS FORWARDS
#NHLBruins rushes in AM skate:
Marchand—Bergeron—Pastrnak
Spooner—Krejci—Backes
Beleskey—Nash—Czarnik
Schaller—Moore—Acciari
Hayes

— Boston Bruins (@NHLBruins) November 7, 2016
BRUINS DEFENSIVE PAIRINGS
Taking a wild guess:
Chara – CARLO!
Krug – McQuaid
Liles – Chiller
BRUINS GOALIE
Tuukka Rask was the first netminder off the ice this morning at pregame skate.

— Boston Bruins (@NHLBruins) November 7, 2016
SABRES FORWARDS
Moulson – O'Reilly – Okposo
Girgensons – Reinhart – Ennis
Foligno – Larsson – Gionta
Carrier – Grant – Baptiste
SABRES DEFENSIVE PAIRINGS
Gorges – Ristolainen
Kulikov – Nelson
McCabe – Franson
SABRES GOALIE
Confirmed: Robin Lehner starts in goal tonight in Boston. pic.twitter.com/VpxPXucdjB

— Buffalo Sabres (@BuffaloSabres) November 7, 2016
Don't forget to bring your A- game tonight!