The Blue Jackets are in town to tonight to take on our Bruins. Columbus and Boston each enter the evening with 14 points and 5th place in their respective divisions. The main difference between the two teams fortunes lies with the power play: Columbus leads the league with a PP% of 35.5; Boston is 23rd with a PP% of 14.6. Hopefully, the Bruins can stay out of the penalty box tonight.
Last time these two teams, Boston skated out of town with a 6-3 win.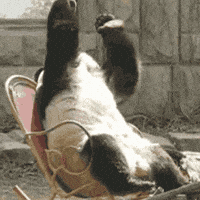 Some disheartening news for the Bs: everyone's favourite Bruins player from Rhode Island, Noel Acciari, will be out for at least 4 weeks. I guess we're going to get used to Jimmy Hayes on the 4th line. At least Austin Czarnik gets to stay up.
LINES
BRUINS FORWARDS
Marchand – Bergeron – Pastrnak
Spooner – Krejci – Backes
Beleskey – Nash – Czarnik
Schaller – Moore – Hayes
BRUINS DEFENSE
Chara – CARLO!
Krug – McQuaid
Liles – Chiller
GOALIE
Rask
BLUE JACKETS FORWARDS
Saad – Wennberg – Foligno
Hartnell – Jenner – Atkinson
Calvert – Karlsson – Anderson
Milano – Sedlak – Gagner
BLUE JACKETS DEFENSE
Werenski – Savard
Johnson – Murray
Nutivaara – Prout
GOALIE
Bobrovsky